Phase One has just announced their new IQ2 series digital backs and just like the original IQ digital backs, this new backs are chock full of technology. Some of the most notable changes include the high-speed wi-fi for wireless tethering on an iPad, up to 1 hour exposure time (IQ260), and 13 f-stops of wide dynamic range.
Of course, built-in Wi-fi can be found in such cameras as the Canon 6D and the Panasonic GH3, but this is the first time that it is featured in such a high-end imaging device. And who wouldn't want 13 f-stops of dynamic range and 16-bit RAW color depth?
IQ2 series digital backs
IQ280
The IQ280 is the pinnacle of image quality. It offers some of the highest resolution captures of any commercially available cameras. The 80 megapixel captures, enormous dynamic range and unparalleled image quality makes it an ideal solution for a wide array of photographic disciplines.
IQ260
The IQ260 goes beyond the norm; its made for extraordinary captures. It can deliver long exposures of up to one hour and produce 60 megapixel captures that are virtually noise free.
IQ260 Achromatic
The IQ260 Achromatic offers pure black and white images; no filters or interpolation applied. The 60 megapixel captures are stunning and pin sharp. As there is no IR cut-off filter mounted on the sensor, there are endless opportunities to create very distinct imagery both for artistic and scientific purposes using the wide array of lens-mounted filters on the market.
The Phase One IQ2 Digital Backs in Action
Wireless Fashion Editorial Shoot for ELLE Magazine with Frederico Martins
Landscape photography with Joe Cornish
Black & White Fine art photography with Bernd Radtke and the IQ260 Achromatic
Phase One IQ2 in Detail
To learn more, you can visit Phase One's IQ2 website at PhaseOne.com

80 MEGAPIXEL RESOLUTION: Go big and get stunning image quality
You can capture incredible detail with the IQ2 backs, whether you shoot with the 60 megapixel or 80 megapixel models.
High resolution capture gives you the freedom to crop. Recompose your images post capture there is ample data in an IQ2 image file.
From web resolution to billboard proportions you can show and share the images with minimal processing.
13 F-STOPS: Capture every scene – in one shot
The extreme dynamic range of the IQ2 backs enable you to capture and do justice to every scene no matter what the lighting conditions. Bring back virtually every detail even if you didnt get the exposure spot on at the moment of capture.
645 FULL-FRAME SENSOR: Enjoy the full potential of your camera and lenses
The sensors in the IQ2 backs are big. Their size allows you to maximize the use of your 645 camera equipment, including realizing the full potential of your lenses. Whether its a cramped interior space or landscape vista, the full frame sensors mean youll get more of a scene in a shot.
The 645 full frame IQ2 backs sensors dwarf a full frame DSLR sensor by more than 2.5 times. For great image quality and high resolution images, the IQ2 sensors are the market leaders.
16 BIT COLOR DEPTH: Reproduce the smoothest of transitions with finesse
The IQ2 backs are built to ensure you capture images with ultra smooth and subtle transitions to reproduce scenes with the ultimate finesse. IQ2 backs make this possible because images are captured with 16 bit color depth per channel.
SENSOR+: Get two capture solutions in one
One moment youre creating studio shots for billboards, the next youre shooting editorial content on location.
With Sensor+ in the IQ2 backs you can do both, and you can configure the digital back for optimal results in both cases. Sensor+ lets you switch easily from high resolution and low ISO captures to lower resolution and higher ISO captures without degrading the pixel level quality of the image.
Capturing with Sensor+ is especially well suited for shooting in low light conditions. With Sensor+ there are no crop or lens factors so you get the maximum wide-angle performance with your lenses.
USB3 AND FIREWIRE 800: Enjoy the feature-rich tethered capture control with multiple connectivity options.
Connect your IQ2 tethered to a computer running Capture One and you can control every aspect of the captured image, from basic exposure to more advanced capture settings.
Connect using USB3 or FireWire 800; its the fastest way to get your images on the computer instantly. The IQ2 backs are among only a handful of cameras and backs that feature these connectivity options.
LIVE VIEW: Capture pin-sharp images with confidence
The Live View feature on the IQ2 backs lets you fine-tune focus before you capture the image. This is particularly handy when you are working with a technical view camera in the studio (e.g. for still-life photography) or outdoors when shooting architecture. Live View gives you instant feedback on whats in focus.
FASTEST CARD CAPTURE: Capture uninterrupted
The IQ2 backs feature some of the fastest memory card interfaces on the market. This ensures that you can continue capturing images until the memory card is full, without running into any buffering issues.
REMOTE CONTROL: Unplug your capture experience, go wireless
The IQ2 has built-in state-of-the-art Wi-Fi and antennas, and you can connect your iPad or iPhone to it wirelessly and use Capture Pilot to set exposure, trigger the shutter and instantly check focus and composition on a large screen.
Whether the camera is placed inaccessibly to get the perfect capture or you simply want to avoid tripping on wires, you can control the back and trigger captures with the powerful wireless connectivity of the IQ2 back.
Sharing captures will be easier and smarter with the Wi-Fi function in IQ2 backs. For instance you can control and trigger the camera with your iPhone and your art director can get image previews rolling in on his or her iPad. If you need more devices connected at once, you can always use a Capture One based setup, drawing on the computers power and not on the digital backs.
WIRELESS REVIEW: Improve and speed up your review process
The larger screen on the iPad makes it easy to judge composition and focus. With the wireless connectivity in back, you can review and select images on the fly with an iPad running Capture Pilot. Rating and color tags are safely applied to the original files on the memory card in the back.
Remember favorite spots and include location data from your iPhone/iPad with the images you capture. Location data will be stored along with the image and when imported into Capture One it will be available for the images.
Stay focused on the spot. When you're reviewing images on the fly and want to check focus, zooming into the preview at the critical spot using Capture Pilot will ensure that the next images coming in will be shown zoomed in exactly the same way. This makes it easy to detect even the most subtle focus changes and to select the right image fast with high accuracy.
The IQ2 backs support your wireless workflow whether you are focused on basic composition or intricate image detail. The back will automatically detect which iPad is connected and share previews in as high resolution as it can handle. You can override this setting and choose to send lower resolution previews to increase responsiveness.
Give yourself more space and avoid the camera or monitor huddle using the wireless capabilities. Simply give a client or an art director an iPad with Capture Pilot when working on set; they can get involved, check and rate the images from afar.
WIRELESS BUILT-IN: Integrated, practical and fast wireless connectivity
You don't have to buy extra accessories or mount more gadgets on your camera. The wireless feature is an integrated part of the IQ2 backs. In spite of it being one of the fastest wireless solutions on the market and even with its two built-in antennas, weve managed to retain the original form factor of the IQ backs.
You can widen the reach of the wireless functionality with the IQ2 by adding an access point as a hub between your IQ2 and the devices you want connected to it.
Security of the wireless connection is a priority. You can set up access control easily and effectively, so you are in command of who has access to your captured images.
TOUCH DISPLAY: All controls right at your fingertips
The IQ2 backs all feature a 3.2 inch display designed to work equally well indoors as outdoors. Thanks to its extreme viewing angle of 170 degrees images can easily be validated at a glance. The display delivers incredible color rendition that can reproduce tonal gradations in 16 million different shades.
The IQ2 touch screen display boasts a stunning 1.15 megapixel resolution and a high pixel pitch of 290 ppi to make reviewing images a pleasure.
Use either the large IQ2 display with touch gestures or the four external buttons to quickly and effortlessly control all menus, tools and settings. Or simply combine the two approaches for intuitive and rapid control and navigation.
B/W DISPLAY STYLE: Focus on image composition
If you want to focus on image composition and the subjects your photographing, you can set your IQ2 back to render your captures with a black and white only style.
DURABLE DESIGN: Designed for heavy duty work that's a joy to work with
The backs are made of 100% aircraft grade aluminum. All electronic connectors and ports are protected with automatic retracting hatches or rubber covers to ensure they work continuously even in the toughest shooting environments.
VIRTUAL HORIZON: Get perfectly aligned images
The IQ2 backs have embedded accelerometers, and the input from these can help you align your images perfectly at the moment of capture. Youre presented with an intuitive virtual horizon that gives you a precise visual indication of the roll and pitch of the image youre about to capture.
The roll and pitch data is stored with the images so you can have Capture One automatically correct the images to compensate for this during import.
FOCUS MASK: Instant feedback on what's in focus
You can speed up the focus validation process using the Focus Mask of the IQ2. This feature will display a colored, semi-transparent mask on top of the preview to show which parts of the image are in focus.
CAPTURE ONE: Complete your images with Capture One software
Use the Capture One software that comes with your IQ2 back to optimize your images. Not only do you get unparalleled high image quality from the advanced image rendition engine, you also have access to powerful adjustment tools to fine-tune your images for final presentation, digital asset management for archival and retrieval and much more.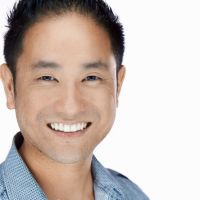 fotosiamo
Joe is a fashion and commercial photographer based in Los Angeles, CA. He blends creativity and edge with a strong style of lighting and emotion in his photographs.