Sooooo, I've been using a super cheap, generic tripod for the last 10 years. Granted, the only time I use one these days is when I want to try a special technique like light painting or for video. My cheapy tripod isn't really cutting it for me anymore, so I'm on the lookout for a new one. I had the opportunity to check out the Oben AC-1321 3-Section Aluminum Tripod with BA-106 Ball Head and here are my thoughts, in case you're looking for a new tripod, too…

I really wanted to love this tripod because it has a lot of great features (see below). However, it felt flimsy when used with my Canon 5D Mark III and 24-70 f/2.8L II lens. The supposed weight capacity of this tripod is over 6 pounds, so I was surprised that it kind of buckled under the weight of my 3+ pound camera. Plus, the quick release lever was almost impossible push to in so I could attach my camera to the plate. I had to ask my super strong husband to get it off for me. Embarrassing!
If you're looking for a tripod that can get super low to the ground, this might be the one for you. The legs are adjustable in several different configurations that will allow you to film or shoot from a very low angle. The levers and buttons used for adjusting the legs feel a little too light weight plastic for me, though. I was concerned they might break at some point.
The included ball head was easy to adjust, but also didn't seem to stay secure. It kept coming loose and I was a little afraid to leave my camera on there. Perhaps I hadn't tightened it enough? Maybe this tripod is specifically made for men with strong muscles, which I'm clearly lacking. For these reasons, I had to give it 2.5 stars for performance.
The unique features of this tripod may be its saving grace. Of course, it has your standard bubble level on both the tripod and the head. The legs can adjust to three different angles, which is helpful on uneven terrain or, as previously mentioned, if you want to lower it way down to the ground. There's a spring loaded hook to hold a sand bag on the bottom of the center column, which is handy.

The center column can also be removed and flipped around so you can mount your camera on the underside of the tripod, which I was really excited to try out. I found it to be a little clunky and time consuming to switch it out, though.
One reason I chose to review this item was because the design looked ideal. It looks pretty sleek, right? It's very lightweight, compact and comes in a cool canvas carrying case. It also comes with a shoulder strap that you can clip directly to the item and carry without the case. It's so light and small that it wouldn't be a problem at all to carry along on location. I would say this is an ideal tripod for shooting outdoors, especially if you have to hike a little to your location. I don't think I would choose it for a studio tripod, though. It's just not sturdy enough.

This tripod seems to be well constructed, but as I've already mentioned, it has some quality issues. Many of the parts are plastic, which are probably necessary for this to be so light weight. When the legs are extended to allow for very low shots, they really bow under the weight of my DSLR. The included carrying case and strap are very well made.
At just $79.99, I think this is a pretty good value. If you're looking for an affordable, lightweight, portable tripod that you can carry along with you on location, I say go for it. Considering the ball head, travel bag and strap are included, this is a great price. For heavier duty jobs, or a tripod you'll want to leave set up for extended periods of time, maybe you'll need to invest a little more.
I love some of the unique features of this tripod, most especially the portability. The ability to make so many adjustments to the legs is an excellent feature, too. If you think it's the right one for your needs, you can grab the Oben AC-1321 3-Section Aluminum Tripod with BA-106 Ball Head over at B&H.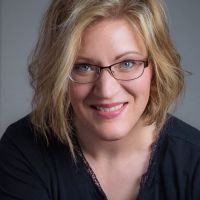 Tanya Goodall Smith
Tanya is the owner of WorkStory Branding Photography in Spokane, WA. Businesses hire her to create story-telling content that sells their high end products and services. She also teachings photographers her unique business model for making serious money as a corporate and personal branding photographer. Find her at
workstoryphotography.com
and
workstoryeducation.com