Nikon has plenty of experience making great cameras that are a joy to use. Cameras (and lenses) that "deliver the goods", and oftentimes, that just blow away the competition in terms of value.
With the Nikon Z5, they've done it again. There's no better way to put this, except to just state the fact that no other full-frame camera offers both in-body stabilization and dual card slots, as well as incredible image quality, …for just $1,400. Sony, Canon, Sigma, and Panasonic simply can't compete with this value.
But, does the camera have any flaws? For about $600 less than any other full-frame camera offering a similar build and feature set, Nikon had to cut some corners, right?
Well, even when you pick up the camera, you realize another thing about the Z5: it's built with essentially the same rugged quality as the other Z-mount camera bodies, and it's a delight to handle and work with overall. The ergonomics are almost fully professional, instead of a watered-down, beginner-friendly design.
Usually, "beginner-friendly" is code for, they removed half the buttons and dials that you, a serious photographer, REALLY want! (I'm looking at you, Sony A7C and Canon EOS RP!) The Nikon Z5 is the opposite type of camera: a quality, full-featured body with all the controls (and a comfortable grip) that you want.
But, what about flaws? Okay, here's the truth: There Z5 has two drawbacks that you could encounter. To spoil the pros & cons, (scroll down to read our full review!) here are the only two major cons: The Z5's 4K video is cropped to about a DX frame, (and "only" 30p) …and high-speed shooting is hindered by a slow frame rate and a noticeable viewfinder/image blackout.
So, before we go any further into this review, here's your biggest deciding factor right away: Do you shoot a lot of 4K video at wide angles, and/or do you photograph a lot of high-speed action? If so, then you'll probably want the Nikon Z6 instead, which is just $400 more, at ~$1,800 whenever it's on sale from the MSRP of ~$2K. (Or, maybe wait and see what the Nikon Z6 II offers?)
However, if you're like many photographers who simply want a solid, well-made camera that works beautifully and has all the photography features that even a paid professional could want in most shooting conditions, at an entry-level price, (for full-frame cameras, at least) …then the Z5 just made the top bit for your investment!
In this review, we'll get in-depth with things like the image quality, autofocus performance, and how the camera actually compares against others, from Nikon and competing brands.
Nikon Z5 Specifications
SENSOR: Full-frame 24-MP CMOS sensor
LENS MOUNT: Nikon Z-mount (FX full-frame mirrorless)
STILL IMAGES: 24 megapixels, (6016 x 4016) .NEF raw, 14-bit, 12-bit, lossless, compressed
VIDEO: 4K 30p @ ~DX crop, 1080 60p @ full-width, MP4, MOV, H.264
ISO: 100-51200 (Expanded to ISO 50-102400)
AUTOFOCUS: 273-point hybrid AF system, face/eye detection
SHOOTING SPEED: 4.5 FPS (Mechanical & Electronic)
SHUTTER SPEEDS: 30 sec to 1/8000 sec, Bulb
VIEWFINDER: 3.69M dot EVF, 0.8x magnification
LCD: 1.04M dot 3.2-inch TFT LCD articulated touchscreen
CONNECTIVITY: Wifi & Bluetooth (Both necessary for full functionality)
STORAGE: Dual SD/SDHC/SDXC, (UHS-II)
BATTERY & POWER: EN-EL15c rechargeable lithium-ion battery (can be charged in-camera, USB-PD direct camera power possible
BODY CONSTRUCTION: Metal body, weather-sealed
SIZE: 134x101x70mm (5.28×3.98×2.76 in.)
WEIGHT: 675 g (1.49 lb, 23.81 oz)
Nikon Z5 Review | Who Should Buy It?
A $1,400 full-frame mirrorless camera might seem too good to be true for a "very serious" photographer, let alone a paid professional, however, the Z5 really does deliver the features and overall performance that make it ideal for even high-end paid work. So, whether you're just getting serious about photography or have been a working pro for many years, the Z5 should at least catch your eye.
In short, it might not be a good backup to your high-speed D5 or D500 if you're an action sports or wildlife photographer, but virtually every other genre of photography could put it to good use as a first or even second/backup camera. Let's talk about a few of the popular genres of photography…
[Related Reading: Nikon D780 Review – The Best DSLR, In A Mirrorless World]
Wedding Photography
Wedding photographers generally need FOUR things in a professional, reliable camera: Good low-light autofocus, beautiful image quality with lots of dynamic range, solid overall build quality, and of course, dual card slots! The Z5 checks all these boxes. It's a rock-solid camera with dual card slots and great IBIS, so quite honestly I'd recommend the Z5 to a wedding photographer before I'd recommend the Z6 or Z7!
If you shoot a lot of high-speed action at weddings, you might want to get to know the Z5 before you dive right into fast-paced event coverage, though, since the Z5's shooting speed and viewfinder blackout can be a little disconcerting at first. But for most wedding day conditions, you'll be fine with the camera's 4.5 frames per second. (I actually turn all my cameras down to 3 or 4 FPS for weddings!)
Portrait Photography
Portrait photographers also want a rock-solid camera that can stand the test of time, deliver gorgeous images, and offer simple on-location backup. The Z5 makes a great full-frame mirrorless camera to anyone who is looking to get into portrait photography. Pair the affordable Z5 with the any of the relatively affordable, yet flagship-grade Nikkor f/1.8 prime lenses, and you've got a truly fantastic system…
Some portrait photographers might wish for more megapixels, but 24 MP is already enough to make rather large prints as long as you don't crop too much. So, unless you're making truly giant, mural-sized prints, you shouldn't need to consider the Nikon Z7 over the Z5 for resolution reasons alone.
Fashion, Editorial, & Commercial Photography
Differing from "regular" portrait photographers, a high-end commercial editorial/fashion photographer is likely to face demands such that having 40+ megapixel images at one's disposal is, in fact, a very valuable professional tool. A Z7 is likely the "ultimate" Nikon for you at present, but you could consider the Z5 to be a nice backup camera that you keep around, especially if you're doing paid work.
Or, if you're still working with a trusty Nikon D850, the Z5 could be the perfect way for you to at least dip your toes into mirrorless and see how you like the overall shooting experience. (And if you're used to an optical viewfinder with mirror blackout, you won't mind the Z5's viewfinder blackout as much.)
Travel, Family, Candid, Street Photography
With its totally silent electronic shutter and compact, unassuming size, yet robust build quality and intuitive controls, the Nikon Z5 makes a perfect casual/serious all-around camera, for literally everything from travel photography and cityscapes to your family vacations or candid street photography.
There's not much else to say, except, this genre of photography may be exactly what the Z5 is made for.
Landscape Photography
If you're a serious landscape photographer, then you're probably comparing the Z5 against a bunch of other cameras that cost a whole lot more, but also have a lot more resolution.
Here's the bottom line: All the cameras that offer 40+ megapixels usually sell for well over $3,000, or around $2,500 if they're an older generation. Either way, that's a $1000+ price hike versus the Z5.
Here's the thing, though: The Z5 is built to be very rugged. It's weather-sealed, has great battery life, and yet still offers all of the physical controls that a serious landscape photographer would want, in a decently portable package.
So, just ask yourself: how big do you want to print your images? The Z5 is ready to make some pretty enormous prints that could fill your walls, so you should only consider something like the Z7, (or the incoming Z7 II?) if you regularly make truly huge prints, the kinds that are measured in feet or meters wide, not inches or centimeters…
[Related Reading: Nikon Z7 review | An incredible landscape photography camera]
Nightscapes, Astrophotography, & Time-Lapse Photography
In addition to having great image quality at "crazy high" ISOs like 6400 and 12800, the Nikon Z5 has one more trick up its sleeve that the Z6 and Z7 do not- For those long nights of astrophotography spent capturing hours worth of exposures, you can just plug in your Z5 to a USB-PD battery, such as an Anker 10,000 mAh or even 20,000 mAh battery, …and never worry about your battery dying in the middle of that 15-minute long exposure or 4-hour long time-lapse.
In my extensive testing, the USB-PD protocol is very efficient; I did 12 hours worth of back-to-back 30-second exposures, and only consumed less than 25% of an Anker USB-PD 20,000 mAh battery, while the internal battery stayed at 100%. Also, on the internal battery only, (Nikon En-EL15c) I did another 6 hours of back-to-back 30-sec exposures and still had 22% battery life remaining.
Oh, and Nikon's built-in interval timer function wins above all other brands, with neat features like creating a new file folder for each time-lapse you start, and the ability to change virtually every setting on the camera mid-timelapse. (Sony almost completely locks down your camera during a time-lapse, unfortunately; you can only change exposure settings, and can't playback captured images.)
Action Sports & Wildlife Photography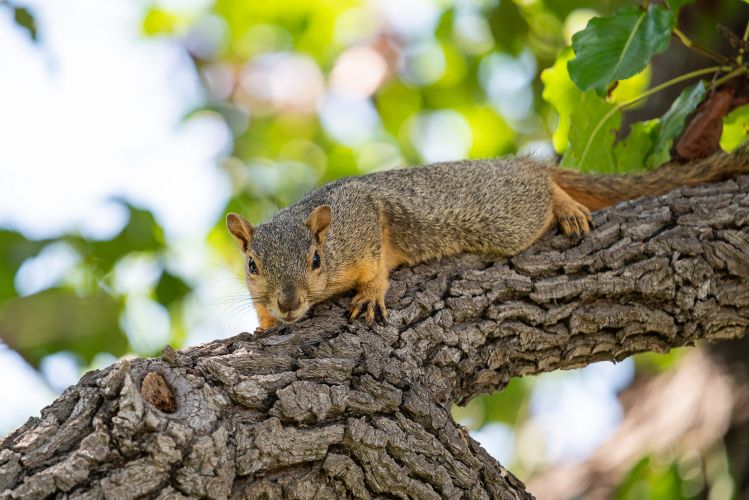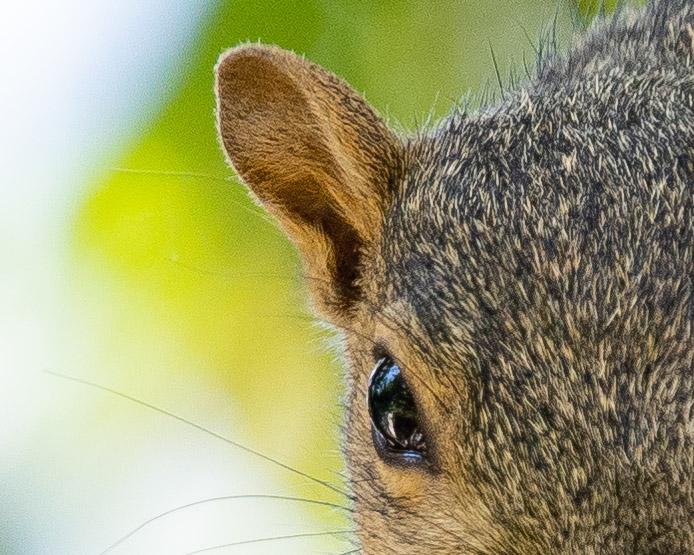 Here's where we start to get the bad news about the Nikon Z5. If you photograph a lot of high-speed subjects, then the Z5's meager 4.5 FPS will definitely feel like a setback. Of course, I've captured plenty of great photos of air shows with DSLR cameras that only had 4 FPS or even 3 FPS, so it's not like the Z5 is un-usable. It's just not up to par versus the other cameras these days offering 10 FPS, or even 20 FPS.
On top of the slow frame rate, the Z5 has a slight image blackout compared to the Z6 and Z7, which means that if you're blasting away at full-speed, you barely glimpse your subject between frames, even when disabling the mechanical shutter and going fully electronic, and turning on the option "
The bottom line is that if you do any sort of high-speed action, you'll want to save up for the Z6, or consider another alternative.
What About Videographers?
If you need 4K video, and are anything more than a casual videographer, then you'll probably be quite frustrated to discover that the Z5's 4K (30p max) video is cropped to about a DX frame size, or slightly more. This means that not only do you lose the wide-angle-ness of your wide-angle lenses, but you also lose a bit of the fine detail you get in over-sampled 4K footage that is taken from the full width of a full-frame sensor. (like the Z6 has, and presumably the Z6 II will  have)
The Z5's 4K 30p video is still very beautiful and detailed, though. So, just ask yourself, how serious about 4K video are you? (The 1080p HD video is full-sensor width, and very beautiful, by the way.)
Nikon Z5 Review | Pros
Let's dive right into the Pros & Cons of the Z5! We've already outlined everything quite well up to this point, so to recap: the camera is very impressive in virtually every measurable way, and is a joy to use overall when it comes to those more difficult to quantify aspects of ergonomics and user interface. The only drawbacks, on the other hand, have to do with the 4K video and high-speed shooting.
Image Quality
[Be sure to read our  in-depth comparison between the image quality of the Z5 and Z6]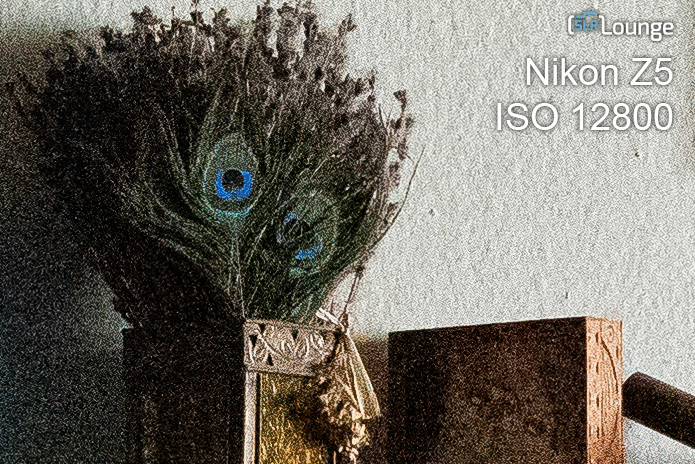 On paper, the Nikon Z5 looked like it might be using a sensor that didn't deliver as good image quality as the Z6. However, we found that to not be the case. In short, despite the Z5's lack of BSI (Back-Side Illuminated) technology, its image quality is impressive from ISO 100 to ISO 12800.
The Z5's dynamic range at ISO 100 is incredible, just like every Nikon FX (and DX) sensor has been for the last 10+ years! It crushes the competition from Canon's slightly more affordable EOS RP, and roughly matches the dynamic range from other 24-megapixel full-frame sensors from Sony, Sigma, and Panasonic, including the nearest competition from the Sony A7 III and A7c.
At extremely high ISOs, image quality still holds its own against the competition. Lab tests often show a small % difference between various cameras, but the reality is that even when comparing the Z5 against the current 24-megapixel low-light champion, the Sony A7 III, you'll be hard-pressed to see a difference in real-world scenarios. The only significant difference visible between any of these twenty-something megapixel cameras costing less than $2K is once again the Canon EOS RP, because its high ISO dynamic range is just not very good.
And yet, even then, keep this in mind: you'll get significantly better results from any camera by simply getting a correct exposure, instead of accidentally under-exposing by even 1 stop, let alone 2 EVs! (See the slider comparison above.)
Whether you're looking to jump straight to shooting in RAW but are looking to keep edits minimal, or you're just not ready for a raw workflow and are hoping to get away with shooting in JPG, the Nikon Z5 images will be beautiful…
Yes, the above image is a raw image, but is completely un-edited! I don't know how Nikon managed to achieve such vibrant colors and punchy contrast with straight-out-of-camera raw files, while still actually having great dynamic range, (the highlights and shadows are still very recoverable) but the Z5 files just look beautiful.
Autofocus Performance
The Nikon Z5 builds on all of the continued work and improvements that Nikon has put into their Z6 and Z7 over the last two years, and thus, has very good autofocus. If you're coming from a DSLR, you'll enjoy how versatile and reliable the Z5's AF is in most shooting conditions; moving the AF point anywhere around the viewfinder is a breeze with the large knurled AF point joystick and touchscreen AF, and you basically never have to worry about consistent front-focus or back-focus issues.
You can't use the touchscreen while your eye is to the viewfinder, though, which is a feature that some people like, especially if they're right-eyed. As a left-eyed person with a big nose, I absolutely prefer having a physical AF point control joystick whenever I'm shooting with my eye to the viewfinder.
Nikon is committed to continued autofocus improvements via firmware updates, too, as they have stated in at least one interview, so you can expect that for years to come, the Z5's autofocus performance will continue to get better.
The only way you'll see a significant difference in autofocus performance is if you spend a lot more money on a true flagship-grad AF system, such as in the Sony A9-series, which MSRP'd for $4,500, or the Canon EOS R6, which MSRP'd at $2,500. Even then, if you do photograph a lot of high-speed action, especially at telephoto focal lengths where even the slightest electronic viewfinder lag can be troublesome, …you might find yourself preferring a $1,500 Nikon D500 even more than those mirrorless options. Alternately, if you don't notice EVF lag but really do appreciate a mirrorless viewfinder with zero blackout, I'd wait to see how fast the Nikon Z6 II is, it may very well offer both 10-20 FPS and stellar autofocus!
Design & Durability
For the price, I honestly expected the Nikon Z5 to be an all-plastic camera body with just a metal mount, and missing a few controls. I should have known better! Especially considering how rock-solid the Nikon Z50 was made, with basically the same physical ergonomics and control layout as a Z6.
Here's the bottom line: While both Sony and Canon went in a different direction with their entry-level full-frame camera bodies, Nikon somehow managed to deliver a "prosumer" experience, with the (at least partly) metal frame, weather-sealing, and full control layout as their pro/semi-pro cameras.
So, if you wanted a sub-1-lb full-frame camera that is ultra-portable, the Canon EOS RP or Sony A7c might seem tempting, but you'll pay the price when it comes to the physical controls.
Value
In terms of our final "pro", value, we've already said everything there is to say, except maybe to consider this: With an MSRP of $1,400, the Nikon Z5 is already a screaming deal; also, if you're reading this review in a year or so, the Z5's price might even be down to $1,200 or $1,300, who knows! Either way, you can get the Z5 and its most affordable, ultra-portable kit lens, the 24-50mm, for just $1,700, which is $100 less than a Sony A7c body without any lenses. (With Sony's own ultra-portable kit zoom, the 28-60mm, you'll spend nearly $2,100.)
Alternately, for just under $2,200, just $200 more than the MSRP of many competing camera bodies alone, you can get a Z5 with the 24-200mm superzoom. That's a truly unprecedented value.
Nikon Z5 Review | Cons
Let's talk in a bit more detail about the two drawbacks we mentioned earlier. Other than these two cons, there's not much to complain about on the Z5. Some might miss the top-panel LCD that the Z6 and Z7 have, but I honestly really prefer the Z5's top-panel control dial layout. Besides that, I only have a few minor complaints, such as the less practical position of the drive mode function; I wish it were on a sub-dial of the main command dial, such as on the Nikon D780 etc.
4K Video Crop Factor
For telephoto work, a crop factor is often a good thing, but at wide-angle focal lengths it becomes much more of a hassle than any advantages of "extra reach" might be worth.
So, unless you exclusively shoot video at normal or telephoto focal lengths, you'll need to go ultra-wide with the Z5 just to get 4K video that looks "normally" wide. The Nikkor Z 14-30mm f/4 S, for example, would only go as wide as ~21 or ~24mm equivalent when shooting 4K video, and a 24-70mm lens will only give you about 35mm on the wide end.
There's also the omission of 60p capture at 4K. Just one year ago, let alone two, it might have been absurd to say that full-sensor-width 4K 60p video was any kind of a standard, but in the next year or two, it probably will be.
Viewfinder/Image Blackout
If you're already used to mirrorless cameras that allow you to click photos without ever having your viewfinder "blackout" even for a split second, then you'll notice that the Z5 can't do that. Unlike the high-end flagship mirrorless cameras that have zero blackout whatsoever, you'll barely be able to see your subject in between continuous frames.
For the best Z5 shooting experience, especially when your drive mode is set to "Continuous High", be sure to go into your camera's Custom Settings menu, and find Shooting/display setting d10, "View all in continuous mode". Make sure this is ON! Otherwise, when shooting in continuous drive at full speed, you'll see nothing but a totally black screen for as long as you're smashing the shutter down.
Even with the optimal settings, the Z5 is not a speed demon. The modest frame rate, combined with the noticeable viewfinder blackout, means that you're not going to have an easy time photographing wildlife, especially things like birds in flight, or any action sports that are considered "high-speed", or just erratic in general.
Nikon Z5 Review | Compared To The Competition
As we said at the beginning of this review, the bottom line is that none of the Nikon Z5's competition can come close to beating its overall value.
Remember, the Nikon Z5 kit that includes their ultra-compact 24-50mm lens is priced under $1700, while Sony's cheapest full-frame offering, the new A7C, costs $1800.
The Sony A7C lacks dual card slots, but does have IBIS and full-width 4K30p video. Unfortunately, the A7C is physically nothing like the other A7-series cameras; it is designed after the likes of the A6600, and is missing important things like dual command dials, an AF point control joystick, and other custom function buttons.
Canon's cheapest offering, the EOS RP, is only $999 at present, but leaves almost everything out- it has no dual card slots, no IBIS, not-so-good battery life, and the 4K video is both heavily cropped and lacking in detail. Also, as we mentioned, the image quality of the EOS RP is noticeably behind the Z5 at all ISOs.
What if can stretch your budget a little bit more? For about $2K, or a little less when they're on sale, the Nikon Z6 offers a nearly identical user experience and access to the same impressive Z-mount lenses, and the Sony A7 III offers advantages like full-width 4K 30p video, and the best autofocus of any camera under $2,000. (Aside from, likely, the Sony A7C and A6600, that is.)
Speaking of "under $2K", Panasonic also just entered that price point with their own 5-series full-frame mirrorless camera, the S5. Panasonic's focus is starkly opposite from Nikon's, though; it is aimed at those who do a lot more video shooting, with 10-bit 4K 60p oversampled video, but also a very different autofocus technology that is also more aimed at videographers.
Before we wrap up, let's talk about specific alternatives if your favorite things to do are exactly the two things the Z5 isn't the best at: If you do a lot of high-speed action, then before you consider any camera at all, you need to know if you prefer an electronic viewfinder or an optical one. Because, quite honestly, for the same budget as a Z5, you can pick up a Nikon D500 and get a truly phenomenal action sports setup. The DX format means Nikon's flagship optical phase-detect AF system spreads AF points all around the viewfinder, just like a mirrorless camera, but with truly incredible accuracy and reliability; Nikon's 3-D tracking is the absolute best. However, if you do really prefer an EVF, do yourself a favor and check out the Nikon Z6 II, its shooting speed, viewfinder experience, and hopefully even the autofocus performance could be what you're looking for. Otherwise, a used Sony A9 is the best value, even though it's still a likely $2,500+ investment.
If you're going to miss full-sensor 4K video, or 4K60p, or 10-bit video, or all of the above, then you'll simply need to save up more money, because no other full-frame camera offers all of these things. Heck, even the APS-C Fuji X-T4, which has all of those video features, comes in at $1,700!
Nikon Z5 Review | Conclusion
As a Nikon owner for over two decades, to me, the Z5 is both a surprise and a familiar experience. I'm reminded of the D750, the D700, the D300, and even the D70–cameras that delivered unprecedented value in terms of their physical quality and features, plus the beautiful images they produced. (In fact, of those four cameras, I actually owned TWO D750's, D700's, and D70's, because they were so affordable and yet still capable of getting the job done for the paying work I was doing!)
My Nikon Z5 experience has turned out to be just that- The camera is good enough, and affordable enough, that I'd buy two of them if I were just starting to get into doing lots of paid work.
Could it be improved? Yes, just like every other camera could be improved in one aspect or another. But Nikon always seems to have an uncanny ability to deliver the camera that will still make the most photographers happy.
In this case, there's an emphasis on satisfying photographers with the Z5, indeed; video shooters would do well to wait and see what the Nikon Z6 II has to offer, because serious videographers/cinematographers will undoubtedly want to get either a Z6 II, or even pick up a Z6 as its price inevitably drops over the next few months.
In conclusion, this is another home-run for Nikon, though it's not quite perfect for every type of photography. We highly recommend the Nikon Z5 to beginners and serious photographers alike; if you're on a ~$1,500 budget for your first full-frame mirrorless camera, this is the right camera for you.
Check Pricing & Availability
The Nikon Z5 is available as a body only for $1,396.95. Alternately, you can get it with just the FTZ adapter if you already have a bunch of Nikkor DSLR lenses to use, or you can get one of the two lens kits available, with the Nikon Z 24-50mm f/4-6.3 or the Nikon Z 24-200mm f/4-6.3.
$1,396, (body only) $1,696, (w/ 24-50mm kit lens) $2,196 (w/24-200mm kit lens)
B&H | Adorama | Amazon
Pros
Incredible image quality
Solid autofocus performance
Rugged build quality
Professional functionality
Comfortable ergonomics
Unmatched value
Cons
Slow speed & viewfinder blackout a deal-breaker for fast action
4K 30p video crops away the "full-frame advantage"
Design, Ergonomics & customization
9
Final Verdict
Nikon has once again done what they still do better than everyone else: they made a great camera at an incredible price, and hardly left anything out.