Unless you live under a rock in Antarctica you are probably aware that there have been many changes to the way people in America live under the current presidency, and that one of the areas of change that has been the farthest-reaching in how many people are affected is air travel.
New regulations involving the handling of laptops on flights was big news recently, and now even an even broader electronics policy has been revealed, and it's going to affect photographers.
Already implemented in 10 major US airports and soon to come everywhere else in the USA, electronics larger than a cell phone that are stored in a traveler's carry-on luggage will need to be removed from their cases and passed through the TSA's X-ray scanner. As it is generally a photographer's preference to travel with their gear in the plane's cabin rather than entrusting TSA and baggage handlers to not break, steal, or send baggage containing gear to the wrong airport, this is definitely going to be a hindrance to our ilk.
There is a workaround, however, but it will cost you $85 to apply. If you are a US citizen, national, or lawful permanent resident, you can apply to enroll in TSA's pre-check program which will allow you to bypass many of the standard screening procedures.
It may be worth it for eligible photographers who travel frequently to enroll in pre-check. If you don't, you will basically have to empty your camera bag every time you fly, unless you decide to check your gear instead. Laptops, flashes, battery-powered strobes, tablets, cameras, and any other electronics you travel with that are bigger than a cell phone will all need to come out and be scanned.
Don't forget to make sure your carry-on luggage will be TSA compliant to save yourself an extra headache. Check out bags like Think Tank's Airport Roller series, which are all specifically designed with TSA requirements in mind. Or, consider a backpack or messenger bag which will almost surely be small enough to fit carry-on size restrictions and can be carried through an airport hands-free.
If you opt to check your gear instead, look into rugged options from Pelican, designed to withstand whatever baggage handlers may (literally) throw at them.
SaveSaveSaveSave
SaveSave
SaveSave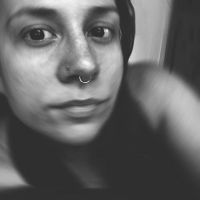 Holly Roa
Seattle based photographer with a side of videography, specializing in work involving animals, but basically a Jill of all trades. Instagram:
@HJRphotos