Having access to professional models with which to create with on the regular is a huge perk, although not always possible for many photographers especially in the beginning of building a portfolio. In such cases it is often beneficial to enlist the help of friends that have a great look even if they have never modeled before. 
"One of the things I struggled with most when I started photography was figuring out how to pose the people in front of my lens because when you first start out it's difficult to find professional models to work with who know how to strike a new pose with every click of the shutter."
'Non-models' can deliver captivating images with proper direction, positive reinforcement and practice. They tend to get better with each shoot and in my experience, several have even gone onto become professional working models.
As photographers we must possess an innate skill to bring out the best of our subjects and clients to achieve the end goal. Photographer and YouTuber Sheldon Evans is here with a quick five minute video packed with solid advice to bring out the best of your friends when step in front of your camera. 
Pose and Then Build. Start with a very basic pose and then slowly build upon it with subtle movement and by adding one limb at a time.
Hands. Hands are super awkward for almost everyone and a great way to combat this is by giving your friends something to hold and/or interact with. If placing the hands by the face, make sure that it makes sense for the image.
Visual Cues. One of the best ways to bring out the best of your model is create a scene and have them act it out. Physically acting out the pose with the corresponding emotion as well as examples from previous shoots provides a visual of what you are trying to achieve.
Communication. Always be kind and communicate in a positive way with constant feedback. When the shot is working let them know that it is beautiful and when it isn't working use positive reinforcement to guide them along the way. 
Wardrobe. In the beginning the wardrobe should be something that the model feels comfortable and confident wearing in order to bring out their best. Clothing is typically best when decided prior to the shoot, although it can absolutely be decided the day of the shoot. 
Working with friends is a great way to build a portfolio and create images together. It is a very rewarding experience to be a part of each other's journey and help each other grow. The skills acquired along the way are pivotal for bringing out the best work with future paying clients.
Be sure to check out and subscribe to Sheldon's YouTube Channel for a lot more content and simplistic ideas for overcoming obstacles.
Gear Used: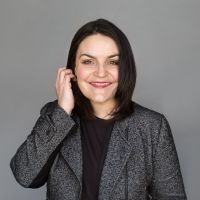 Brittany Smith
Brittany is a fashion and beauty photographer who works between NYC, Montana and LA. She photographs the way she has always wanted to feel and believes in the power of raw simplicity. When not behind a camera she can usually be found at a local coffeeshop, teaching fitness classes at the YMCA, or baking something fabulous in the kitchen. Instagram: @brittanysmithphoto