Meike has announced a new offering for Sony Full Frame cameras: the 50mm f1.7. This is the latest addition to the company's growing assortment of lenses and it comes at the enticing low price of $130 on Amazon. If you're looking for a fun fast lens to play with or gifting an inexpensive optic to a budding new photog, this is an interesting option. Let's take a closer look at how it's put together.

Product Highlights
E-Mount Lens/Full-Frame Format
Aperture Range: f/1.7 to f/22
Multi-Layer Nano Coating
Manual Focus
5 Groups, 6 Elements
Minimum Focus: 0.5m
Weight: 310g
Filter Size: 52mm
Don't let the price fool you, this isn't a plastic toy. To the contrary, it's a metal frosted lens with a metal bayonet. The company boasts that the lens can "effectively prevent the entry of dust and water", providing a bit more security and confidence that the 50mm f1.7 is an investment that could endure beyond what the price point would indicate.
For the shooter who doesn't mind manual focusing but doesn't want to hunt down a good legacy lens and adapting it, this could fit nicely in your bag.
You can pick up your copy of the Meike 50mm f1.7 manual focusing lens for $130 here.
RECENT ARTICLES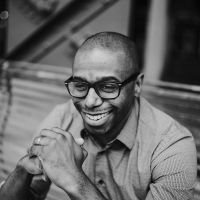 Wendell Weithers
Wendell is based in Atlanta where he shoots events, portraits, and food photography. He also supports his wife Andrea as she runs their cake design business, Sweet Details. Instagram:
Wendellwphoto