Today, I wanted to share my initial thoughts on the Metabones Speedbooster Ultra, the Canon FD to Fuji X version. In case you are not aware, the Speedbooster Ultra allows me to use my Canon FD lenses on my Fuji X-T1, giving me a field a view and DoF very close to what I would see from the lens on a full frame camera.
Initial Thoughts On Metabones Speedbooster Ultra Canon FD to Fuji X
Let me just say that I have been very impressed since I first received the Speedbooster about a week ago. The adapter comes in a nice hard plastic case that makes for easy storage and travel, which is a nice touch.
The adapter itself is incredibly well made, and feels substantial in my hand. You can tell that it is a quality piece of engineering, and not some flimsy adapter that took a few minutes to machine.
I was especially excited to get the Metabones adapter because it coincided with the arrival of my new prized possession, a Canon FD 50mm F/1.2L – a magnificent lens that I am stoked about.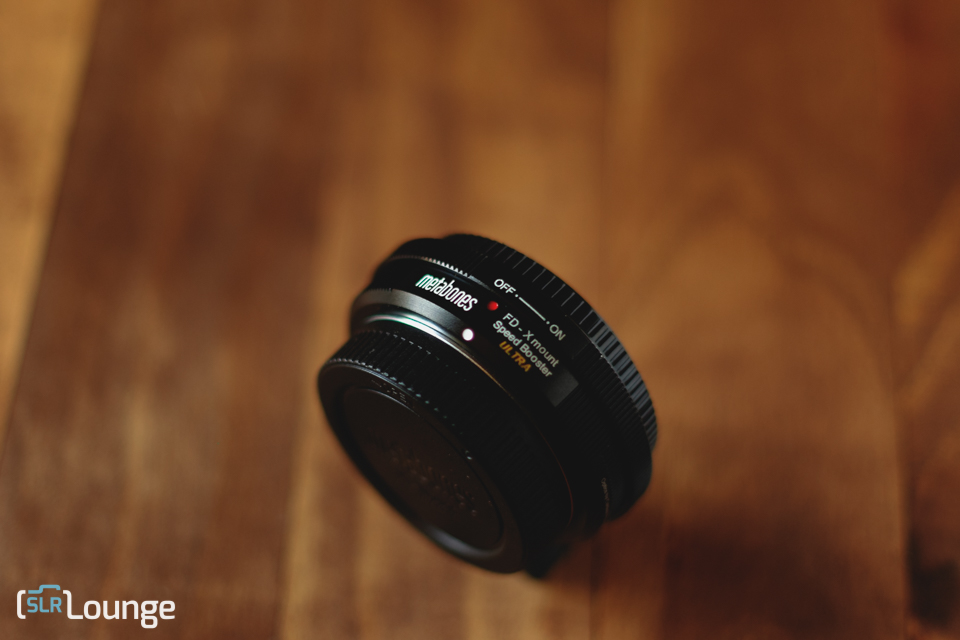 When attached to my Canon FD 50mm f/1.2L, the speedbooster gives me an effective FoV of a 55mm lens, not its actual 50mm FoV, but very close nonetheless. In addition to that, the speedbooster gives me an extra stop of light, which is another brilliant side effect of the adapter.
So far, I have been shooting with the Canon and the Speedbooster exclusively for the last several days. In my examinations of the images, I can see nothing that would deter me from buying one of these for myself. The images are sharp, and the FOV/DOF I can achieve are brilliant.
I am going to hold judgement until my final review, but so far, I think it is safe to say that the Metabones adapter has lived up to my expectations already. It is always scary adapting lenses when additional glass elements are involved. In the past, this has meant sub par optical quality, but that is simply not the case with these speedboosters.
Below you can find a quick gallery of some shots I have taken with the Speedbooster and my FD lenses so far. Make sure to check back for the full review with full size samples for you pixel peepers.
If you are interested, you can find the Canon FD to Fuji X, or any of the other Metabones Speedboosters over at B&H. I am really excited to continue my review and hope to have it done within the next week or two.
If you have any questions about the item, or want me to test for anything specific, please leave a comment below and I will make sure to include it in my full review!