Adobe's been steadily dominant in the post processing field, for oh what now, millennia? Well, it seems like forever anyway, and in fact, Photoshop has recently celebrated its 25th anniversary. It is always difficult to stay on top as the weight of the crown rests heavy, and there have been no shortage of those looking to usurp Adobe for the coveted place of go-to post processing applications.
Recently, we featured the beta release of Affinity Photo, which seems to be the first real challenger and alternative to Photoshop, and it raised questions again about how long Adobe's dominance would continue, especially given the apparent cost savings. I'm in the camp that believes there are more than a few good reasons to stick to Adobe, and largely that's because you can look at the Adobe suite as a system, rather than individual pieces. It is this cross integration and synergy that will really be difficult to beat.
For us as photographers, Lightroom and Photoshop will truly cover almost everything you could ever want from editing software, and now more than ever, the two are in bed together making sweet, sweet image workflow, and producing beautiful images. Additionally, at $9.99 a month for the full use and continuously updated versions of both softwares, Adobe is making it incredibly easy and within reach of us all to use.
There is a problem, however, and that's the fact that both Lightroom and Photoshop are intricate and extensive applications, which can require a sizable time investment to learn well on their own, much less how to use them together. In a recent video by British photographer and educator Karl Taylor, he sits down with Adobe's Richard Curtis to curtail your time investment by providing a detailed, but concise tutorial on how to use Lightroom with Photoshop, especially with smart objets and linked camera raw settings.
The link between the two applications is there, and there's a lot of power that comes with that, and the duo gives wonderful insight into things like when you should handoff an image from Lightroom to Photoshop; how smart objects with Creative Cloud really give seamless integration across the system; how to make raw edits in Lightroom even when you've made some adjustments to the raw image in Photoshop.
While you won't find a finer Lightroom education than the SLR Lounge Lightroom Collection, the tips in this video help you bring that much more out of it. It's about 28 minutes long, and the good stuff starts right about minute 2, so it's worth a watch. You should also check out more from Karl as he has a wealth of great tutorials and educational stuff on his YouTube channel & site.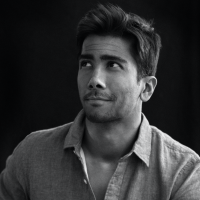 Kishore Sawh
A photographer and writer based in Miami, he can often be found at dog parks, and airports in London and Toronto. He is also a tremendous fan of flossing and the happiest guy around when the company's good.