Our "SLR Lounge Awards Artist Feature" articles highlight SLR Lounge Awards winners, some of the very best wedding photographers around the globe. This article features SLR Lounge Apex Award Winner Marius Igas of Marius Igas Photography (Arad, Romania). Read on as Marius talks to us about his journey into photography. As well, Marius breaks down two of his photographs that recently earned SLR Lounge Awards.
Thanks so much for taking the time for an interview, Marius. We'd love for you to tell us about how you first got into photography.
It all started when I was about eighteen. My sister bought  her first DSLR, a Nikon D40 with the standard 18-55mm lens. I started to borrow it from her, set it on manual, and figured out every setting. I went outside, took photographs, and would analyze how to fix them for the next time. That's how I started learning photography. About a year later, a videographer saw a couple of my photographs and asked if I would go with him to photograph a wedding, since the photographer he usually partnered with wasn't available. At first, I wasn't very convinced that I could photograph a wedding. However, I soon realized that this what I was meant to do for the rest of my life.

What I love about being a wedding photographer is that I get to meet new and awesome people all the time. I get to travel a lot, which I love almost as much as I love wedding photography. But what I love the most is the thrill you get when you take that perfect photograph.
You really exude passion for what you do, Marius. Especially when it comes to creating something memorable and beautiful for your couples. Where would you say that passion comes from?
I believe that my passion comes from the crazy things I do to get that perfect photograph. Also, it comes from the couples who put all their trust in me, even if it's to do something crazy. They trust me that the final result will be something amazing for them. And the thing is this: the crazier the idea the more passionate I get!
Let's get into a few of your award winning photographs. Can you please break down your photograph that won an SLR Lounge Ascent Award?
The story behind this photograph began after the wedding when I was meeting with my couple, Norbert & Dori, to discuss a post-wedding photography session. They told me: 'Marius, we were thinking about doing the after-wedding shoot in Switzerland, and we want something different, something crazy.' Naturally, I started my research about Switzerland, and after a few minutes going trough information and pictures about Switzerland, I saw it: the Matterhorn and Toblerone Mountain. I felt that this would look perfect, especially at sunset. Moreover, Riffelsee Lake would be the perfect location, because you can see a pretty awesome reflection of the mountain in the lake.

However, there was a twist. You see, the sun sets around 21:00, and the last train departing from Riffelsee Lake is at 20:00. So, I told Norbert & Dori that in order to take the photographs at sunset we would have to stay overnight in a tent at Lake Riffelsee. To add yet another twist: the temperature at night would be around -1 °C (30°F).

We arrived at Riffelsee Lake around 17:00 and started building our tents. Around 20:30, I started photographing. The sky was already orange, and when we got closer to 21:00, the sky became simply amazing. It was a fire-red color, the kind of color you see pretty rarely in your life.
Wow! Great story! Let's do one more. Tell us about your recent SLR Lounge Apex Award.
The story behind this photograph starts with the bride, Karina. She really had it in her heart to have a post-wedding photography session in the snow. We decided to go in February, and I selected a few spots where we would go and take some photographs. On our way to one of the spots, it got a bit foggy, and as I was looking out the window, I saw this cabin with some trees behind it that looked really cool. I told Karina and her husband Victor that we needed to keep this location in mind. Finally, on our way back from some of the other spots, we stopped at the cabin. The timing was perfect, as it was during 'blue hour,' and the scene definitely had that cold winter night vibe. To our surprise the cabin door was wide open and there was nothing inside.

When thinking about how I would light the couple, I thought some warm tones inside the cabin would look great in contrast with the blue, cold outside. I placed my flash in the back of the cabin to light all of it, facing the couple and pointed up at 45 degrees. Then, I put an orange filter on the flash and started photographing. From where I was standing to take the photographs, the snow was up to my knees. I was freezing, but it was all worth it!
That's so great, Marius! Thank you so much for breaking those photographs down and telling the story behind them. Before you go: what's some advice you could give to other photographers, especially those newer to our industry?
The best advice I can give is this: Don't adopt a style of photography just because that style is trending now. Rather, find your niche, do what you love, do it with passion, and never stop learning!
You can check out more of Marius Igas' work on social media. Be sure to give him a "Like" on Facebook and give him a follow on Instagram too!
Check out the latest SLR Lounge Award Winners here. Don't forget to submit by the March 31 deadline to be considered for SLR Lounge's March 2019 awards competition. Finally, remember that anyone can sign up for an SLR Lounge account for free and submit, but Premium Members are able to submit up to three photographs each month!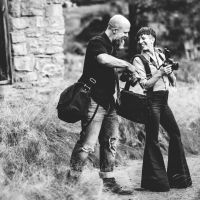 Amii & Andy Kauth
Amii & Andy are a wife and husband team of rad portrait and wedding photographers (Sunshine & Reign Photography) who absolutely love life and are generally just stoked! Yeah! When they aren't photographing or writing and teaching about photography, you'll find them off on a seriously legit adventure with their little ones, lifting weights in their garage, training jiu-jitsu, refining their archery skills, or surfing every chance they get. And on the rare chance they escape off on a "date night"? Yep! They'll find a wedding to crash (true fact). Website:
Sunshine & Reign Photography
Instagram:
@sunshineandreign