'Make me beautiful,' was the request she sent out to 40 freelance Photoshop retouchers in 25 different countries around the world in an effort to examine the beauty standards in different cultures. Freelance journalist Esther Honig sent out an unaltered photograph of herself around the world after working on an assignment as a social media manager. One of her tasks introduced her to an international freelance site, Fiverr, a place where you can hire any one around the world for almost any task you could think of. While browsing the site, Esther noticed the abundance of people offering Photoshop skills and the idea of this series, named 'Before & After,' was born.
Ranging from $5 to $30 and with the only instruction to make her beautiful, Esther hoped that "each designer will pull from their personal and cultural constructs of beauty to enhance [the] unaltered image." With a mix of amateur and professional Photoshop retouchers, there is clearly a variance in the quality of work in each portrait. If you look past that though, it is  truly fascinating to see the cultural differences in the nuances of makeup, hair, clothing and backgrounds from the various countries and what they define as 'beautiful.'
What I've learned from the project is this: Photoshop [may] allow us to achieve our unobtainable standards of beauty, but when we compare those standards on a global scale, achieving the ideal remains all the more illusive.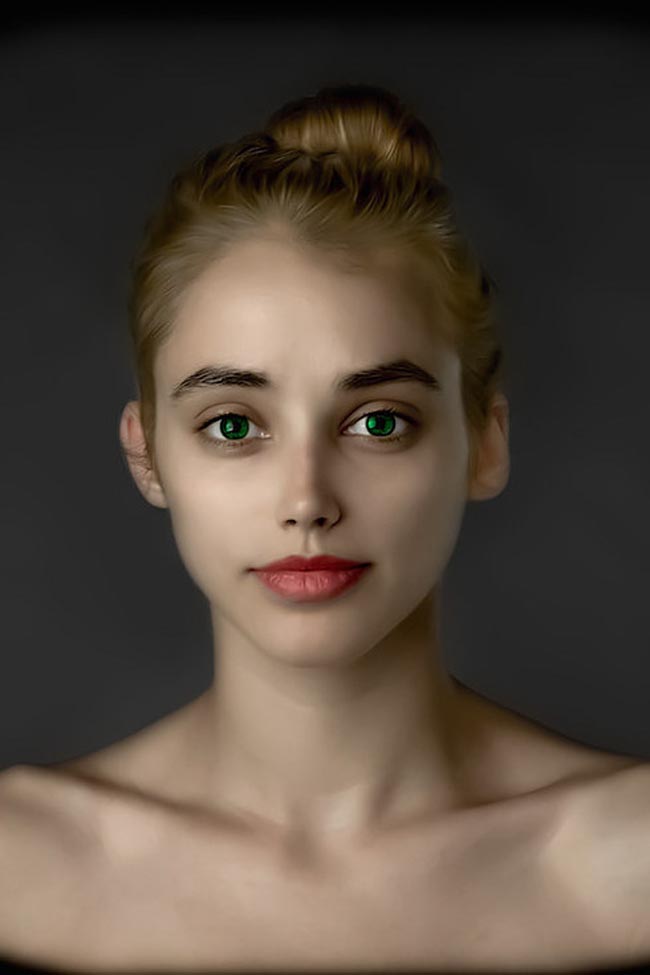 You can see the entire set on Esther Honig's website HERE.
CREDITS: Photographs by Esther Honig are copyrighted and have been used with permission for SLR Lounge. Do not copy, modify or re-post this article or images without express permission from SLR Lounge and the artist.
[via Buzzfeed]
Hanssie
Hanssie is a Southern California-based writer and sometimes portrait and wedding photographer. In her free time, she homeschools, works out, rescues dogs and works in marketing for SLR Lounge. She also blogs about her adventures and about fitness when she's not sick of writing so much. Check out her work and her blog at
www.hanssie.com
. Follow her on
Instagram