Today, the team at Lume Cube have announced the first-ever, consumer-friendly, anti-collision lighting solution for drones, the $49.95 Strobe, a light designed to help drone operators keep the drones flying in low light. Weighing in at 10 grams and standing just 1.5" tall, the Strobe has zero effect on your drone's flight and goes unnoticed in the gear bag.
The Strobe is compatible with ALL drones, comes with green and red gels, and satisfies all FAA anti-collision lighting requirements.
The Strobe was designed to be as lightweight and powerful as possible to satisfy all FAA guidelines for anti-collision lighting to keep your drone airborne well past sunset. The Strobe is visible from 3+ miles away, can flash white, red, or green, is visible from 360º, and has multiple light modes including a strobe speed of 1Hz (60 strobes per second).
Weighing in at a whopping 10 grams, the Strobe will leave little to no impact on your drone's flight performance and will allow you to max out your drone's flight time. Securely mount to any drone using 3M Dual Lock Technology.
Technical Specifications
Size: 1.5″ Long
Weight: 10 grams
500 Lumens
Can flash Red, Green, or White
Light Settings: Fast Strobe, Slow Strobe, Constant Light
Battery: Internal Non-Replaceable Battery
Charge: Micro USB
Weatherproof
Run Time: 2+ Hours on Fast Strobe Mode
Mounting: 3M Dual Lock Technology
Control: Single button control to cycle through Fast Strobe, Slow Strobe, and Constant Light Modes
Compatible Devices: Every drone on the market
1 Year Warranty
How To Use The Lume Cube STROBE
Pricing & Availability
The STROBE is available now for $49.95 directly from the Lume Cube store and other authorized vendors.
Check Pricing From Our Preferred Vendors
Learn more at https://lumecube.com/products/strobe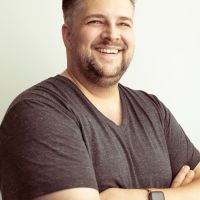 David J. Crewe
David J. Crewe is a full-time commercial photographer and Senior Editor with SLR Lounge. Based out of both Southern California & Las Vegas, Nevada. View his work and blog:
DavidJCrewe.com
Follow his Instagram:
@DavidJCrewe