We're excited to launch the second set of Visual Flow Lightroom Presets called Pastel featuring a light and airy style, beautifully soft color, and flattering skin tones.
As photographers, many of us love and appreciate that bright film-like fine art look.  But even good film emulation packs often require a lot of tweaking to get to a final image because they are usually based on shooting in "ideal light." We've solved that with the Pastel Pack, which is inspired from the light, airy colors of Fuji 400h. We modernized the look for skin tones, and then adapted it over to our patent pending Lighting Condition Based Development system with the DVLOP color profile.
Pastel Video Intro
See the Trailer for the Light and Airy, Film Emulation Presets by Visual Flow, a partnership between SLR Lounge and DVLOP.
Launch Specials for The Pastel Presets
Launch Special for the Bundle $132 $̶1̶9̶0̶
To celebrate the launch, take an additional 20% off the bundled price of $165 for the Pastel Pack + Retouching Toolkit Bundle. ($190 individually, $165 bundled, $132 final price with the launch promo). Just add the BUNDLE to your cart use the code PASTEL20.  (Click Here For More Info)
For Previous Purchasers of the Retouching Toolkit ($70 $̶9̶5̶ or $25 Off)
If you purchased the Modern Pack + Retouching Toolkit Bundle or the Retouching Toolkit by itself, simply add the Pastel Pack to your cart and login to your account. You will see the $25 discount automatically applied. (Click Here For More Info)
Light and Airy | Pastel Preset Examples
For examples of the Pastel Preset, see the following images from Pye Jirsa and our friends Taylor Kinzie and Paul Von Rieter.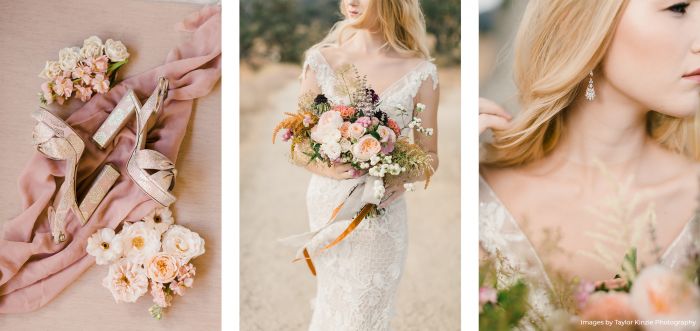 What is included in this Light and Airy Lightroom Preset Pack?
The Pastel Pack comes with the following:
9 Lighting Condition Based Presets – Soft Light Preset | Hard Light Preset | HDR Natural Preset | Backlit Preset | Flash Preset | Tungsten Preset | Tungsten Mix Preset | Over Saturated Preset | Green Tint Preset | Black & White Preset
Pastel Pack Updates – As we tweak to perfection, receive free updates to this pack.
Access to Lightroom Community – Get inspired and show off your work in our community.
Lightroom Mobile Presets
These Light and Airy Lightroom Presets are compatible with Lightroom CC, Classic, Mobile as well as Adobe Camera Raw. Please note that the Retouching Kit (Optional Add on) is for desktop only.
Why Visual Flow Pastel Presets?
You may be wondering what the difference is between these presets and similar light and airy presets. The primary difference is that these account for the most common lighting conditions photographers face, even when those conditions are less than ideal. In our testing, most of other preset packs looked great in soft, perfect light but did not perform well when applied to scenes with high dynamic range, heavy green tints, and scenes with lots of oversaturated colors like wedding dance floors. This is when many fine art and hybrid wedding photographers are forced to go with a black and white version of the image for final client delivery.
Our system takes the guesswork out of your processing workflow and leaves you with the simple task of selecting the preset based on the lighting condition it was shot, then just dialing in your desired white balance and contrast.
More info | Pastel Video Primer
Below is the introductory tutorial or the "primer" for the Pastel Pack.  This shows you how to get the light and airy look over a wide variety of images using the VF preset system.
More info | Pastel Video Primer
To purchase, visit the Visual Flow Website here.[/vc_column_text]