Instagram has continuously evolved the way in which we share our images. The seamless panorama is a feature you may have come across on the platform but never knew how to create on your own. There are apps that can do this for you but, if you want to take a DIY approach, you can pull it off in Photoshop. Jesus Ramirez from the Photoshop Training Channel gives us a step by step look at the process and provides a template for you to enhance your account with a few breathtaking panoramas of your own.
Instagram Image Recommendations
Width – 1080px
Height – 1080px
Color Profile – sRGB
Getting Starting
Image > Canvas Size and click the arrow in the image below.
It will create a space to the right and expand your canvas to the right. Change the pixels to percentage to most easily expand the canvas to the size of your liking. If you want use three images, raise the percentage to $300% or if you want four, raise the percentage to 400%.
You can find a complete rundown of the process in the links below.
Step By Step Index
01:10 – Create Instagram Template
05:58 – Placing a Photo onto Template
07:52 – Save Files to Use on Instagram
09:18 – How To Make Seamless Pano in Instagram
09:56 – How The Template Works
You can download your template here.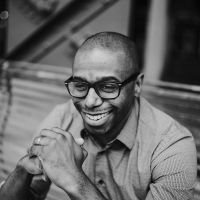 Wendell Weithers
Wendell is based in Atlanta where he shoots events, portraits, and food photography. He also supports his wife Andrea as she runs their cake design business, Sweet Details. Instagram:
Wendellwphoto