IPS or In-Person Sales in photography is a buzzword thrown around a lot these days, a concept regaining popularity after years of the digital online-only trend.
The basic idea of IPS is to amplify a photographer's wall art, album and print sales with a refined client experience.  This experience, which involves meeting clients before and after the shoot, focuses on the value and emotion connected to personalized artwork and ultimately drives sales for the photographer.
Many photographers are reluctant to adopt the concept. Some don't like the idea of being "salesy." Others have a difficult time believing their clients are willing to buy high-priced artwork with the plethora of cheap consumer options available. If this is you, then you're not alone. Luckily, Fundy Designer has been an integral part in facilitating the IPS process for photographers, giving them a seamless means of communication and facilitating the design process for consumers to visualize products in their homes.
Even the most established photographers have had challenges adopting the process. Knowing this, we asked a group of professional wedding photographers the following question:
"What IPS challenges did you have to overcome to implement IPS in your business?"
Below are their answers:
IPS Challenges For 17 Wedding Photography Pros
Related Product: In the SLR Lounge IPS workshop, S3 | Shooting Stories that Sell, we teach you how to shoot the types of images that your clients would and would pay for. This course will teach you how to shoot a cohesive story-driven set of images designed to sell albums and wall art, no matter the style of photography. To learn more about our approach, check out the course or access all of our education for one price in Premium.
"Making phone calls has been my biggest challenge with IPS. I used to feel as though I was intruding or taking up too much of my client's and their family's time when I'd call them up to chat about not only the wedding but the people they love. With each phone call, we would uncover nuggets of what's important not only to the person I'm speaking with but other family members. These conversations have ranged from superficial, "I don't like my nose/thumbs/birthmark" etc, to deep, important issues like "I feel like I'm giving away my daughter" or "we feel like we don't have an identity as a couple outside of our children."

Going into a wedding and being sensitive to all of these conversations allows me to go about capturing the wedding in a completely unique vision. It creates one-of-a-kind inspiration for my couples and I photograph knowing rather than hoping I'm capturing everything my clients want.
This brings us to the reveal party. I go into my reveal parties super excited because I simply can't wait to show my clients what we've created. Because of our previous discussions, they are already emotionally invested in the images and it makes the investment in albums and wall-art that much easier of a decision for them because of the value they place on their story being told."
"One of the biggest challenges I faced was being able to accept money. More specifically, I was uncomfortable with accepting large amounts of money for a single portrait session. I felt guilty after a sale and wondered if perhaps I wasn't worth those numbers. To overcome this challenge, I had to leave my ego at the door. This wasn't about me. My clients weren't paying me thousands of dollars because they liked me so much. They were rewarding me for the value that I brought to their lives. They were investing in the most important thing in their existence; their cherished relationships.

I give my clients the opportunity to celebrate those relationships in ways they never have before and they are happier every day because of it. They reward me for taking them along on this journey, and while the reward in the form of dollars and cents is fantastic because it allows my family freedom, seeing the transformation in how my clients live and appreciate the moments in their life differently after our experience together is the most amazing reward there is. All I have ever wanted is to change the world for the better, and I get to do that every single day with every single client."
"Our biggest hurdle was the confidence to give our clients what they should have had all along. We were fearful that nobody wanted to celebrate themselves or their families the way we wanted to help them do. That lack of confidence is one of the biggest stumbling blocks to success. Once we overcame that, and believed in our process, we were able to help our clients borrow our confidence to create beautiful works of art for them and their families. Nearly two years in, and we have clients who are happier than ever, and our business is thriving like we could never have imagined."
When it comes to IPS, understanding my client is my main consideration. When I sell something to a client, it's because it meets their needs and adds value, it's not merely for the sale. I don't consider myself a salesperson, but I do consider myself a creative and thoughtful photographer who strives to do justice to a client's vision of their wedding day.

When I meet a couple, I like to get to know them and their tastes, and this helps me identify any opportunities to upsell any products that I think they'll love. This lovely couple I photographed had just moved into a new home when we met and were just about to start renovating it. I noted during the meeting that they had exceptionally good taste and they loved art, so I recognized immediately that I could potentially upsell some wall art to them for their new home.
So on the wedding day, I kept this in mind and saw an opportunity to create a set of complementary images that would suit their taste. A few weeks after the wedding, I presented them with their wedding photos and showed them the two prints that were ready to go on their wall in their new home. They loved them!

I believe that you sell what you show, so if you offer good quality products, pay attention to your clients (take notes if it helps), and shoot with them in mind using your unique style, you'll get where you want to be in no time.
"My biggest hurdle was feeling like a pushy salesman. But it helps to remember that they hired you because they love your work and they want prints and albums. The trick is to stop looking at the in-person sales meeting as a sales tactic. Instead, view it as a service to your client to help them navigate the buying process. Most clients have never gone through the process of ordering albums and wall art. Making them figure out what they want and need on their own can be overwhelming and cause them to put buying off until they lose interest altogether. Make the meeting about helping them get what they want and everyone comes out happy. Your clients get what they want with as little stress as possible and they will thank you for spending the time to help them."
"Our photography business is based upon a photographic experience that includes a premiere and design consultation for each of our clients.

Our biggest struggle initially was to get out of our own way and to realize that our clients deserve to celebrate who they are and who they love, with wall art. How did we do that? We refined, refined, and refined, and we're still refining. We also got after it and began selling wall art collections. And, overall, that increased the value of the photographic experience that we offer to our clients."
"For us, educating our clients on the power of print has allowed us to see massive engagement session sales with albums and wall art, including a recent $4400 engagement session print sale. The main obstacle we overcame involves having the clients review and build their album at their reveal session….they see the images – then move right into finalizing their album."
"When I first began IPS I wrestled with the fear that my clients would feel disappointed that I do things differently than practically every other photographer in my area. I was afraid that they would not value printed artwork. I found myself unnecessarily discounting and giving things away.

My hope and perspective shifted at a design consultation in which my client took my hands in hers and said "This has been the easiest, most joy-filled experience. You have provided us artwork that my family will cherish always. I will be hiring you again in a few months, and I want you to charge me more at that time, because you are worth every cent and I want you to see that for yourself." At that time I really began to see that while my services provided are drastically different, the amount of time that I take to create something much more meaningful and lasting truly adds a great deal more value. That is something that my clients are excited to invest in!"
"One of the biggest challenges for most couples I have come across is the idea of having a larger photo of themselves for all the world to see, so what I like to do is create something different for them.  I ask them about things they love; things like films, ads, and photos.

For this image, the groom was a fan of one of my favorite films, John Wick, so I decided to pull them away from everyone and took them outside where we were alone.  At that time, I got them close to each other and lit the image to create their own personal John Wick-inspired piece, and added some personal touches with a second exposure to make it their own.  It didn't take much for them to see that this was a piece they would love to have printed and show off at their home."
"One of my (many) challenges was the thought that my clients didn't want to spend the time to come to my studio after their session for their "Reveal Party and Design Consultation". The voice in my head told me that that my clients are far too busy. They would loathe spending time looking at their photographs and having albums and artwork designed. I thought that it would not only be a bore to them, but also not worth their time. Oh, how wrong I was!!

My wedding and portrait clients have loved the reveals and have been absolutely thrilled. In fact, they thank me for my time! I wish I could rewind back time and tell younger me of how much this additional service means to my clients. They have a wonderful experience. They think I'm going above and beyond for them. I wish I knew then, what I know now – that clients LOVE having their photographs come alive in their home. There's also nothing more amazing than watching my clients' reactions as they see their photographs for the first time. It makes all of the hard work so rewarding!

I also have surprised myself with how much I've enjoyed custom designing. Everyone is different in how they want to preserve their photographs, but they all love the extra mile that I'm able to provide for them. I now know that I'm better-serving my clients, and that makes me feel so amazing."
"This was a $4300 engagement session with the reveal done in their home. The biggest hurdle I have had to overcome is understanding what I actually offer in doing their photography. Not products or costing or what have you, but what the actual service could be to their lives and that the photos and artwork were simply anchors and reminders of the beauty in life that they discover or remember through the process.

This industry holds possibly the most influential and important opportunity people may encounter in their lives, which is the opportunity to slow down, recognize and reconnect with what they love the most about their experiences and relationships on earth. Once I got that this was the end goal and not the sale of the photos (and stopped making any part of it about me) IPS became everything it should be, a celebration of what is there, not making something exist that doesn't. "
"I started doing reveal parties for my weddings back in 2015. That decision stemmed from my need for immediate feedback, but what has resulted was something far greater than I had ever imagined. Not only has it drastically increased my revenue, but it has created a culture of evangelists for my business & a print mindset that has allowed me to expand into a very lucrative portrait studio. Taking these gorgeous print samples into high end venues has massively increased my referrals and bookings + booking rates too, with clients who are already set to purchase an album. The only thing that will get in your way is fear and excuses. "What if I fail? Oh but my darling, what if you fly?"
"My challenge with IPS was getting my reveal parties fine-tuned and being successful to the point of generating good sales on a consecutive basis. Here is a short behind-the-scenes video from my last reveal party that resulted in a $2400 album sale."
"The biggest challenge or advice I can give to photographers is to get to know your clients. Spend time with them. Listen to their stories, likes, and hobbies. When you do this, ideas for photographic opportunities will come to you.

These two images were captured during their destination wedding in Mykonos, Greece. The black and white photo of them was captured during their casual swim at the beach a few days before the wedding. The bride mentioned to me a while back how she loves black & white images and wanted to get some photos of them in a relaxed environment someday. In Greece, I was with the couple at a beach by the resort enjoying our time together when I saw this moment. It happened after they got out of the water swimming. I asked them to stay where they were, and fortunately I had my camera with me to capture this moment. She was hesitant at first because she did not have any make up on and had just gotten out of the water. But in my head, I envisioned how this will be a perfect B&W photo that she had mentioned before."

The second image was captured in the hotel lobby of where the bride was getting ready. The two wooden-horse statues in the background reminded me of their two African ridgeback dogs, who are like children to them. They mentioned to me about how sad they were that they couldn't bring them to their wedding. So I placed the bride between them to mimic her holding onto their leashes just like what she would do at home when she took them out for walks. The clients loved both of these ideas and how they turned out. She immediately wanted to order prints for their home.

During the IPS consultation, we were able to figure out where the prints should hang in their house and what size was appropriate for their canvas. I was able to place the order through WHCC and had it drop shipped to their house."
The really important thing about IPS is to take advantage of having your customers there with you and to offer them an experience that no website (as good and well constructed it may be) will ever be able to give them.

The key is to approach your clients as an experienced professional helping them to make the right choices to best preserve their memories, rather than as a generic salesperson. They will appreciate the fact that you are able to listen to what they have in mind, and with your experience and vision guide them through their options in order to accommodate their vision and possibly turn it into an even better project, exceeding their initial expectations. All this without them having to spend hours online trying to figure out things by themselves and struggling to make up their mind on what is best for them.

So, gaining the initial trust of your customers is important, but using it properly to exceed your customers' expectations is even more important. If you have the luxury of a studio where to welcome your clients, make sure the clients meeting area is clean, tidy, and . Avoid meeting your clients for the first time from behind your desk. Instead, organize a comfortable space with sofas and chairs around a coffee table where you can make acquaintance informally."
Being that wedding photography is my main gig, IPS has always been my main way of selling my services, either in person in my studio or via Skype meetings with clients from far away. In either case, I've come to learn with experience that it's best to concentrate your message in a few, simple but clear concepts you want to get across, always making sure that you leave your customers ample room to speak and give them the right attention. Make sure they feel like they are being listened to and that they are being given what they really look for. As simple as this may sound, it's actually not that simple in real life. IPS is something that requires practice and that improves the more you do it!"
"My biggest struggle when I started IPS was figuring out the balance of how to best present a new way of doing business with existing clients that were used to my old ways. I needed to be genuine to who I was, and not do IPS like everyone else. I finally fell into a rhythm for reveals and design sessions and am now fully confident that my clients are truly getting the best service from me possible. It isn't about just taking pretty pictures. I am there to help plan, direct, and design so they do not have to worry or second guess their investment at all. Knowing I have helped my families and couples create lasting artwork that means something to them is the best part of my job. And seeing them year after year as their families grow is the way I know they love the service I provide."
"IPS done correctly is the process of better understanding your client's vision and creating images they most value. Our success in IPS is only seen when we are clearly understanding our client's vision prior to entering the shoot. It's important to understand that investing in wall art is a costly endeavor for any client. On top of that, these are images that they will see on a daily basis. Your job is to ask the right questions to be able to know exactly what images a client values enough to invest in and look at everyday. That is the heart of IPS, better understanding your clients vision rather than any in-person sales tactics as the name would imply."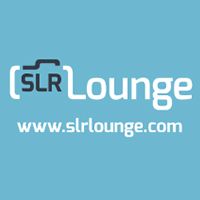 SLR Lounge Official
Articles by SLR Lounge Official are created by multiple authors. They represent official announcements by SLR Lounge.