Attendee Slide Download
If you attended the class and would like to download the slides for your future reference, please fill out the info below.

Note: You will be signed up for our weekly newsletter.
About the Event
Professional Photographers of America is a non-profit organization created to help those who want to take photography and entrepreneurship to the next level and develop profitable and sustainable businesses. Each year they host Imaging USA, a photographic conference and tradeshow and it's coming up next week!
For those that are attending and love our education here on SLR Lounge, here's your chance to hear from Pye in person about our latest Business Courses and how to create a framework for a successful photography business:
Event Details
Topic: 5 Pieces of Actionable Advice
Where: Omni Hotel, International Ballroom E, F, North Tower, M2 International Ballroom Level
When: January 21, 5:00 pm – 6:15 pm
Register: Here
Promo code for free-pass: INFL19
What will he be discussing?
Pye Jirsa specializes in creating frameworks and systems for success as an artist and businessperson. These systems and frameworks are what make it possible to consistently deliver a boutique-quality product and service. During "5 Pieces of Actionable Advice", Pye will teach techniques that you can immediately implement into your business, no matter your specialty. Put simply, you will learn a framework and system to close more clients while becoming a better photographer at the same time. Learn how to understand and communicate with your potential clients, to effectively gain insight into what a client most values, and how to use that information to close every time!
If you are planning on attending and want to know which lectures to attend, take a look at our round-up here.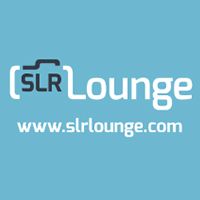 SLR Lounge Official
Articles by SLR Lounge Official are created by multiple authors. They represent official announcements by SLR Lounge.