Photographer Stephanie Sunderland's portrait work is often influenced by fashion. Her Heroic Beauty project, however, was inspired by her disappointment in the way women are typically portrayed in popular fashion magazines today. "Women are made out to be sex symbols, unintelligent, worthless and not in control of their lives," she writes in the preface to the project. This failure to capture true beauty drove her to focus on heroines of the past to serve as role models for contemporary women.
[Rewind: Lady Gaga Criticizes Her Own Overly Photoshopped Magazine Cover]
I was intrigued by the fact that the portraits look contemporary, even though they're portraying women from different times in history. If these women, who accomplished so much, were alive today, this is what their magazine editorial photos would look like. I caught up with Stephanie to find out a little bit more about her project.
Tell me about your journey into photography. How did you become a portrait artist?
I first got into photography when I was a freshman at Utah Valley University. I took a beginners photography class for an elective and soon found that I was obsessed! After two courses, I changed my major to photography and never looked back. From the beginning I loved portrait photography. I have always been a social person and I truly enjoy working with others and creating something beautiful for them.
Where are you located? When not creating beautiful images, what fills your time?
I am located in Lehi Utah, USA. When I am not photographing I am probably with my husband, family, friends, shopping, watching movies, or out looking for beautiful locations!
What's the story behind the unique icon you use for a logo? Did you create it yourself? What does it mean?
For my logo I hired Nikkol Christiansen from Peter Loves Jane. She was amazing. She sent me about 4 different logos, a deer among them and I really attached to it. We made a few alterations to it to further represent my brand. This is what she said about the deer "I think it represents your style well. You usually see a deer in a forest – when you think of them, it's usually with a mist around them, and they are most beautiful when they don't know you are watching. To me, your photography style is like watching a deer – if that makes any sense at all! I feel like I'm looking at a "story" or "scene" in your photography, not just a picture. So, that is why I picked a deer."
What prompted your personal project entitled "Heroic Beauty"?
Heroic Beauty was my final project for school. We are required to do a BFA exhibit as a final project before graduating. I love doing fashion but I wanted my project to have meaning, go beyond the clothing, make-up, hair, and be inspiring for people today. I thought using women in history would be a good way to achieve this.
Were the images created during one shoot or over a period of time? How did you find the models and wardrobe for your images?
The images were created over a year period, however some of that time I was in Kenya and not shooting for it. I found my "models" on Facebook, I would search for girls who had the look I was going for and then message them about the project and see if they would be a part of it. None of them are trained models, but that is how I prefer it. I find it easier to get what I want out of them, if they aren't trying to "model." For wardrobe I went thrift shopping, shopped on e-bay, and borrowed things from my sisters and friends.
All of the photos are gorgeous but my personal favorite is that of Sacagawea. Do you have a favorite and why?
All the images are special to me in different ways. I don't have a favorite image but the Amelia Earhart shoot was one of my favorite sessions. It was the very first one, and it's when I knew this project was exactly what I wanted to do for my BFA.
All of the women featured in the Heroic Beauty project are from days gone by. Which contemporary women would you choose as positive roll models for the ladies today?
Some contemporary women I would choose would be; JK Rowling, Oprah, Kate Middleton, Hillary Clinton, Meryl Streep, Annie Leibovitz, Angela Merkel.
What's in your camera bag?
Canon 5d mark iii, Canon 5d (backup). Canon 70-200mm f/2.8, Sigma 50mm f/1.4, Sigma 85mm f/1.4, Tamron 28-75mm f/2.8.
Any gear on your Christmas list or are you all set?
I'd love a Canon 50mm f/1.2.
Anything else you would like to share with fellow photographers?
Just keep shooting, creating, and being original. Try to photograph something everyday.
Can you guess which historic "heroines" are portrayed in each image? If you need a clue, visit Stephanie's website, where she includes quotes from each famous woman with the photos, as well as her artist statement. Which positive role models, past or present, would you like to photograph? Connect with Stephanie on Facebook or Instagram.
CREDITS: All photographs by Stephanie Sunderland are copyrighted and have been used with permission for SLR Lounge. Do not copy, modify or re-post this article or images without express permission from SLR Lounge and the artist.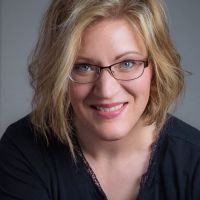 Tanya Goodall Smith
Tanya is the owner of WorkStory Branding Photography in Spokane, WA. Businesses hire her to create story-telling content that sells their high end products and services. She also teachings photographers her unique business model for making serious money as a corporate and personal branding photographer. Find her at
workstoryphotography.com
and
workstoryeducation.com