Introduction
With the rise of hybrid photography and DSLR videography and the advancement of technology LED lights are increasingly becoming the popular lighting alternative for photographers and videographers alike.
LED lights are great because they are usually compact and portable, generate less heat, and draw less power. But there are drawbacks to LED lights as well. The light has a rapid falloff and does not illuminate too far away, and they are typically not as powerful as tungsten or HMI lighting.
In this review, we will take a look the Fiilex P360 LED light, which is a small, advanced LED light by Fiilex that has been engineered from the ground up to be a system studio LED light.
Specs and Features of the Fiilex P360 Dense Array LED Light
Size (without Barn door): 4″ (Diameter) x 4.7″(Length)
Weight (Include Yoke): 1.6 lb / 0.74 kg
LED: Dense Matrix LED
Color Temperature: 3000K to 5600 K Continuous Tuning
Color Rendering Index (CRI): >90 to 95
Power Consumption: 12 to 28 V DC
Power Dimming: Off, 10 -100%
Full Spectrum Light Quality with no color saturation spikes
Single Point Dense Matrix LED Light Source
Flicker Free at any Frame Rate
Compatible with Broadcast Batteries
The Dense Matrix LED Technology
In regards to the LED technology, the Fiilex P360 is different than your typical LED lights. It uses a "Dense Array Matrix LED" setup that crowds a lot of LEDs into a very small space under a single housing instead of multiple housing and circuitry, creating a very bright, specular LED light.
This is a technology that Fiilex's parent company, DiCon Fiberoptics, Inc, has been working on in various other fields since 2005.
The benefit of having all the LEDs under one lens housing is that more LEDs can be more densely packed next to each other compared to individual LEDs. The P360 in particular has 50 LED diodes within a space the size of a dime.
Walkaround and First Impressions
When you first hold the Fiilex P360, it is immediately noticeable that Fiilex put a lot of time in creating a light with high build quality. With a solid machined-aluminum housing and a lack of visible, cheap plastic components, the P360 light feels like it belongs in a professional shooting environment and has an industrial design not unlike the RED cameras.
There are also grooves in the front of the ring allows you to put on the included barn doors for further light control.
Finally, on the inner part of the front are two magnets that lets you clip on Fiilex's fresnel lens, color filters, ND filters, or a frosted glass dome for a more bare-bulb look.
Similar to other film studio hot lights like the Arri 650 Plus Fresnel Light, the Fiilex P360's yoke that makes it easy to position the light. Another nice touch is the low-profile yoke knobs that don't take up too much space and won't snag on something.
On the back of the unit, there are two main dials on that lets you control the color temperature and the light intensity. The the color temperature can be adjusted from 3,000K to 6,500K, while the light intensity can be dimmed from 100% to 10% power. There are no clickable stops for either knobs, so you can adjust both settings smoothly.
Concept for Vintage Hollywood Shoot
So now that we've taken a tour of the Fiilex P360, let's see how it performs in a real-life fashion photoshoot. If you recall the Sneak Peek Behind-the-Scenes Video, we used as many as 11 Fiilex P360 lights, as well as one Fiilex P200 FlexJet LED light] throughout the shoot (Courtesy of the always awesome FoundRentals.com – great place to rent furniture for shoots in Los Angeles and Orange County).
It was a challenging shoot because of the many moving pieces involved, from 13 individuals participating in the shoot (2 models, 3 assistants, a digitech, etc.) to all the lighting and furniture we used for the shoot.
The RAW Images Straight out of Camera
Pros
Full Spectrum LED Light: Typically, LED lights are not full-spectrum lights, which means that the light emitted does not continuously cover the full light spectrum evenly. Lights such as the sun, tungsten lights, and higher-end constant lighting like KinoFlo lights have a high CRI number. CRI is not the most accurate way to measure color-fidelity from a light source, but it gives you a good idea on what kind of light quality that you can get for photos and videos.
Unlike the sunlight or tungsten lamp, LEDs and CFLs contain color spikes and valleys across the color spectrum, and as a result do not provide accurate color output.
The Fiilex P360 does render color much better than most LED lights because it is a full-spectrum light source. This is noticeable in both the still images and the behind-the-scenes video. The video quality from both the Nikon D800 and the Panasonic GH2 proved that the lighting was actually pretty good.
In fact, what was holding an even better color rendition is actually the Phase One's Sensor+ performance. Medium format cameras are great when shooting in low ISOs, but because I was using constant lighting, I needed to use higher ISO. The Sensor+ mode effectively combines 4 adjacent pixels on the IQ180 sensor into one super pixel that is more sensitive to light without having to crop the sensor. There are some penalties for this mode, however. The resolution is reduced from 80MP to a more pedestrian 20MP, the dynamic range become more limited, and color artifacts on the skin are introduced.
Compatible with Profoto modifiers: Fiilex also designed P360 to specifically be able to natively mount any Profoto modifier. This is a very smart feature that immediately makes the P360 more versatile because Profoto gear owners will not have to carry extra modifiers, and also because Profoto gear is usually pretty available at the majority of rental houses.
Of course, the lighting quality from a Profoto strobe and the P360 will be different, but it's nice to know that there is the option to use your current or rented Profoto modifiers rather than having to buy a whole other set of modifiers just for the Fiilex lights.
High build-quality: Fiilex is targeting working professionals in the stills and video industry who require robust equipment that won't break down on the job. The build quality for the P360 is very exceptional and should be able to withstand the long hours and abuse that can occur on set.
Very portable: The lights themselves are small enough that they can be carried in a photography backpack. As long as you can bring along a lightstand or two, you have yourself portable lighting unit. If you require portable battery unit, the P360 should be able to run off something like the Paul Buff Vagabond Mini.
Flicker-free at any frame rate: Another nice thing about the P360 light is that it is flicker-free unlike fluorescent lights. This is an important trait when recording video because flickering light is immensely difficult to correct in post-production.
Very quiet fan: The fan emits very little noise, which is great for recording video because you don't really have to worry about a humming fan being picked up by the mics. Finally, power button and the power plug input are at the bottom edge of the rear panel.
Cons
Could be brighter: There are a number of disadvantages with the P360, as well. First, unless you're working with serious film studio-caliber lighting like a Mole-Richardson 5K 5,000K Fresnel lights and are hitting the models with a massive amount of bright lights, you're not going to get as much light output as a typical flash strobe.
This is one of the reasons why I had to use so many lights for my shoot. Each of the 2 giant softboxes contain two P360s. Even all the lights employed in this scene, I still had to use ISO400, a shutter speed of 1/50th second, and an aperture of f/4.0 on the Phase One camera.
Now, ISO400 for modern DSLRs with CMOS sensors may sounds like a walk in a park, but for a medium format camera with a CCD sensor anything over ISO200 will seriously degrade image quality.
Having worked on these images, I do wish that I have could have shot this shoot with a regular DSLR that is more capable in higher ISO settings.
Of course, I am lighting a decent size set, so if you are only lighting one person for an interview, 1-3 lights may be sufficient.
However, if you are looking for much brighter light output and don't mind the extra size, weight, and expense, you should look into the P360's bigger brother, the beefier Q500.
Price: At $695 per unit, the P360 may be on the expensive side for hobbyist and solo shooters. It is worth to note that part of the reason for the price is the build quality, design, and the full-spectrum light quality. This is not just some cheap Chinese knockoff that can break apart if the light happens to fall off the stand.
No adjustable fresnel: While there is a clip-on fresnel lens, it cannot be moved back and forth like a proper fresnel. It would be great if it can be adjustable or better yet, built-into the P360.
Final Images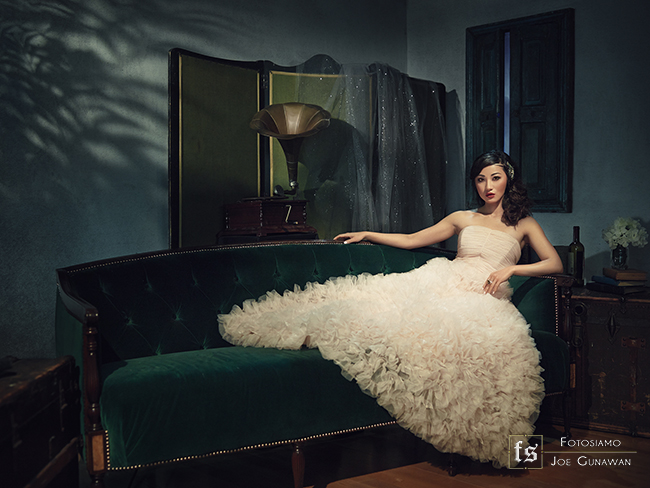 Conclusion
For the market that Fiilex is trying to cater to, which is the working professionals in smaller-scale videography or hybrid stills/video business, the light may hit the sweet spot in terms of pricing, mobility, build quality, and light output.
In my opinion, even though the lights can be a bit brighter and the price can be a bit lower, the build quality and light quality is enough to earn the Fiilex P360 LED light 4 out of 5 stars. If you are looking to purhase some constant lights or want to upgrade from lower end LED panels, then you should give the P360 a try.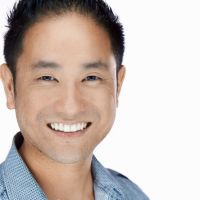 fotosiamo
Joe is a fashion and commercial photographer based in Los Angeles, CA. He blends creativity and edge with a strong style of lighting and emotion in his photographs.