I've had a month with the Fuji system and being only familiar with Canon DSLRs for all of my photographic career, my foray into the mirrorless world was a little bumpy. In fact, part of the time, I was ready to write a slightly scathing review on this little camera. And then came the firmware update, a fashion shoot and a little weekend trip to Las Vegas…
Before we begin, what can I say about the X-T1 that hasn't already been said before? I could give you a list of tech specs, but that you could find not only on the Fuji website, but in a quick Google search.
I'll admit, I was dubious in trying out an entirely new system. I didn't really care about the technical aspects of the camera (sorry, tech geeks). I was more interested in the image quality, the ease of use and the the overall experience of using a mirrorless system.It seems everyone has an opinion about this camera, and they are mostly complimentary, but is this the right camera for me?
Admittedly, I'd lost the joy of photography. Lugging around my heavy DSLR was no longer of interest to me, and it only came out of my bag for work. Being a wedding and portrait photographer, I was looking for something lighter, but more importantly, I wanted photography to be fun again. At 440g, the Fuji was unquestionably lighter, but did the Fuji X-T1 Graphite Silver Edition (GSE) provide the latter? Would I like shooting with it? Well, I didn't, not at first.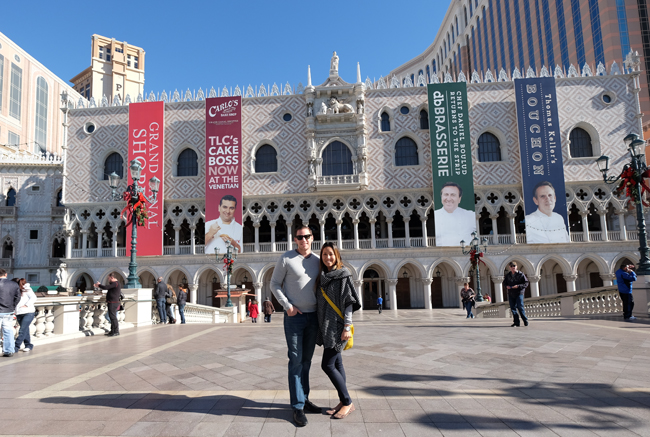 The Learning Curve
The learning curve was rough as many learning curves can be. Switching to an entirely manual dial to adjust the shutter, ISO and aperture took some getting used to. Many times, I found myself wanting the option to being able to automatically dial in my settings via the command dial. But as time went on, and I began getting used to the knobs and dials, the process got faster and I began to like the quirkiness (if you will) of having to bring the camera off my face and set the exposure methodically.
Along with the Fuji X-T1 Graphite Silver Edition (GSE) body, B&H sent me the XF 56mm and the XF 10-24mm and I also briefly tried the very sexy XF 50-140mm. My initial impression of this setup can be read here and yes, I was dazzled. It was new and pretty and I was bored. In my mind, I kept telling myself that I would only have the camera for 4 short weeks, that I would not, COULD NOT, fall in love with it. The X-T1 was a temporary fling, any long term relationship with it would have to be far, far in the future when the budget gave more wiggle room.
**Note: Only minimal processing was done to the photos you see here. In most cases there was only slight skin smoothening to the model's face and/or crop for compositional aesthetics.**
The Fuji Experience
I first held the Fuji X-T1 GSE at PPE in New York a few months ago. Standing there speaking to the Fuji rep and an X photographer, I could feel their excitement for the experience of owning a Fuji. That is a feeling I didn't get from speaking with other mirrorless reps at the show (I'm a girl, I operate on feelings and intuition). This made me itchy to get my hands on the X-T1 just to see if I could, too, share this experience.
After having the camera in my possession for the month, I can finally see why there are fan boys and fan girls. You see, I own a Canon DSLR, but I am by no means a fan girl. My camera works fine and if someone were to ask me to recommend a camera, I usually shrug and tell them the benefits of a Canon or a Nikon and call it a day. I feel the same way about my Apple products. They work for me, I like having them, but I have never had the crazy, teenage girl screaming experience of being googly eyed over the latest boy band, or in this case, camera gear.
Much like Jay Cassario's experience with the Leica M9, which ultimately had him choosing it over the Nikon D4s, my experience with Fuji led the a very similar conclusion, with me pricing out how much overtime I needed to work to 'put a ring on it' so to speak. (Actually, the truth was more like the postman prying the box out of my hands and then me calling our Gear Review Editor to see if I could get it back and at what price).
The road to true love can be a bumpy ride and this one was no different. I thought I loved it, then I really started disliking it, and finally, I realized all the quirks of the X-T1 made it endearing. After using it for work (a fashion shoot) and play (a little trip to Sin City), I was hooked. (I mean, who doesn't fall in love in Vegas??!)
But, I'm not letting go of my DSLR just yet and here's why.

The Look
Confession: If they didn't come out with the Silver Graphite Edition, I probably would never have given the Fuji a second glance. Call me vain (and I'll admit that I am), I am one of those people that like to have trendy things that make me look cool (honestly, I need all the help I can get). The regular Fuji X-T1 was nice, but nothing I would write home about, but the Silver Graphite, that's like looking across a dark, smoky club, the DJ spinning the latest pounding beat, people dancing all around and having the room stand still.
It's all a matter of taste, I suppose. I've read in some reviews of this camera that the Silver Graphite makes the camera look "flat and plasticky." Those same people probably wear Uggs with shorts, but personally I think the matte finish against the magnesium body makes it stand out from many of the camera options out there.
The Dials and the Knobs
The knobs on the top required some getting used to. In fact, I would venture to say that it made me a better photographer. It made me stop and think about my settings, the basics of photography and what I was trying to accomplish with my shot. This is a benefit in portrait situations, where you have time to consider your shot, but in the case of wedding or sports photography, if you stop to think, you may miss an all important moment. More time with the camera should help in this area.
One major issue I had was that I kept bumping the exposure compensation dial accidentally and switching it. I also found the D pad buttons in the back a bit on the small side.
The Size
Pffffttt…of course size matters. Anyone telling you differently is lying. The X-T1 is small and I was never really concerned with the grip (I have small Asian hands after all) until I held it. I'm used to a Canon DSLR with a hand strap; it's bulky, but it feels secure. With my long fingers though, the X-T1 was almost too small. Almost. The small size is both a blessing and a curse, but if you have big hands, you might want to buy the battery grip too.

Whether it be in a dark club or a sunny afternoon, I had no trouble with the Single AF focusing. It was super fast and oh-so-very sharp! (In my usual workflow, the last step for my images from my Canon 5D Mark II is to throw a sharpening action on it. The images that came straight out of the Fuji was almost *too* sharp. They were perfect, actually).
I used the 56mm f/1.2 lens about 90% of the time on this camera – a focal length that I don't normally use. My Canon 50mm 1.4 sits in my bag most of the time in lieu of the 24-105mm, but for some reason, I found myself constantly choosing the 56. I took the Fuji out for a fashion shoot and the image quality was superb; the model's skin color had a creamy texture and the images were super sharp. The colors that came from the camera were clean and lovely. Image quality at 1600 was nice (I don't go above 1600 all that often).
One of my only issues was with the Continuous AF, which pretty much sucked. In Continuous AF mode, the camera would search constantly and when it would lock, the AF was far from where I wanted it to focus. Chalk it up to user error or that the photo was too busy or ghosts were messing with the aura, but here are a few of the images in my attempt to use Continuous AF – not one of them hit focus on the model's face.

Silent Mode
You have the option of turning off the sound on this camera, making it virtually a ninja. It is completely silent; so quiet that I found myself missing the sound of the shutter and turning the sound back on. It's a great feature for a wedding ceremony, though; or if you're a super spy.
The Tilting LCD
At first, I thought this was super cool, until I returned the camera and realized I never had the opportunity to use it. I can see it being very useful in tight spaces where you need to contort your body and practice your photo-yoga poses to get the shot or perhaps at XS on the dance to get cool angles in a crowd of shimmying bodies.
Video Capabilities
I use video maybe .05% of the time, so having solid video capabilities is of no real concern for me. For those that do use video seriously, I definitely would not recommend the X-T1. It is definitely not a strength on this camera and people looking to do video would fare better looking at the GH4 or the A7s.
EVF
The viewfinder is ginormous and lovely. It's fast. The images are clear and detailed. It's everything I never knew I wanted in an EVF. The EVF has a few options including, Portrait Orientation View and Dual View. In Portrait Orientation View, the camera setting can be located at the top and bottom when you rotate the camera. It's a small feature, but more handy than you would think. Dual View shows you the image and in a smaller window on the side, which magnifies your image. Both handy.
WiFi Capabilities
I thought I would really love this feature and use it all the time. I did not. For the first 2 weeks, I could not connect the camera with the wifi no matter how hard I tried. Turns out, there are numerous Fujifilm apps, three that look very similar – both green with camera icons on them. The one you need is FUJIFILM Camera Remote. Once I downloaded the correct app, and updated the firmware to 3.0 (2.0 was still a bit touch and go), the wifi features worked wonderfully. I was able to selfie the heck out of it, without having the ugly selfie stick. :)
I still found that if I wanted something instant, I used my iPhone though, where I didn't need to mess with knobs and dials and finding something stable to sit my very expensive camera on.
Battery Life
The battery life is an issue with the X-T1. I don't have the confidence that it will last a full wedding day. Also, the battery gave almost no warning. One minute I was shooting, the other minute, the entire system shut off. You might want to look into buying the battery grip and additional back up batteries if you're going to be using this camera for lengthy periods of time. It lasted just fine through an hour long portrait session. One last thing about the battery, the charger itself was bulky. It had the actual charger which was connected to a cord, which then connected to another cord…I know, I know, it's a small thing that has nothing to do with the camera, but worth a mention.

The cast magnesium alloy gives this camera a very solid feel. It not only looks like a retro camera, it feels like one. It's dense, but not cumbersome – like a cross between a linebacker and a ballerina, if you will. I didn't feel a need to baby the camera (other than the fact that it wasn't mine). In addition, there's 80 points of weather sealing, making it water, dust and freeze resistant – for all those inclement weather days that SoCal is known for.

Is the additional graphite silver worth an extra $200 over the regular Fuji X-T1? After the recent firmware update, the differences between them are negligible. Well, that depends on you and your pocketbook. Why do women buy a $2,000 Louis Vuitton when a $12.98 purse from Wal-Mart serves the same purpose?
Since I'm in the in-between crowd, in line at the COACH outlet, I gave the X-T1 4 stars, instead of 5 for value.
Conclusion
I went into this reviewing thinking that I may jump the Canon ship altogether, and there are two reasons why I am keeping my Canon kit. For now. I'd like to see more lenses from Fuji and a better flash system before I'd feel comfortable enough to make the switch entirely. As they've just announced the 16-55mm, which is awesome, and the 50-140mm just released, I'm thinking I may only have one reason (besides cold hard cash availability) for not switching at this time. I feel like with the 56mm, the 10-24mm, the 50-140 and the 16-55mm (coming soon), a wedding photographer would have all the focal lengths they would need.
For me, this camera is a must have. For you, though, I highly recommend that you rent it for a week and try it out before you sell all your gear to see if it fits your photography needs.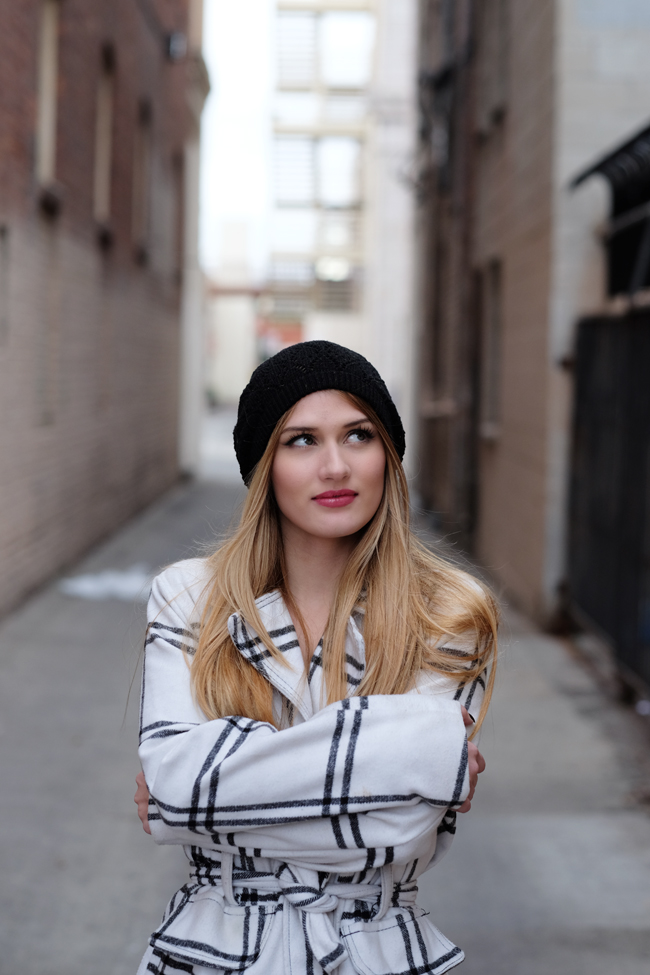 It's going to cost quite a bit of money to purchase everything I need for a complete Fuji set up, even if I sold all my Canon gear. But it is inevitable. As I looked through photos from a photo shoot with my Canon 5D Mark II the week after I returned the Fuji, I realized just how sharp the Fuji was and how enjoyable it was to shoot with the little beast. Rubbing my sore shoulders from carrying the heavy equipment from my last shoot, I headed over to B&H.com and priced everything out once again.
Soon, Little Fuji, you will be mine.
To buy yourself a Fuji X-T1 Graphite Silver Edition, click here or save yourself $200 and buy the plain ole' all black X-T1 here.
CREDITS : Photographs by Hanssie have been used with permission for SLR Lounge. Do not copy, modify or re-post this article or images without express permission from SLR Lounge and the artist.
Hanssie
Hanssie is a Southern California-based writer and sometimes portrait and wedding photographer. In her free time, she homeschools, works out, rescues dogs and works in marketing for SLR Lounge. She also blogs about her adventures and about fitness when she's not sick of writing so much. Check out her work and her blog at
www.hanssie.com
. Follow her on
Instagram