Welcome to Time Out with Tanya, where I've put my fast paced graphic design career on hold in favor of adventures in motherhood. I'm capturing every moment on camera and you can come along, if you'd like. Sign up for my weekly email here so you'll never miss a Time Out.
I like to think I'm pretty crafty. I like the idea of DIY. My Pinterest boards are full of make-it-yourself projects. While I haven't ventured into many technical DIY camera accessory projects, the thought of creating something fashionable for toting my camera around sounds fun, right ladies? Sometimes my DIY ideas are miserable failures, though, or just not worth the time, so I've listed some buying options along with my picks for fashionable camera accessories you can make yourself. Here they are…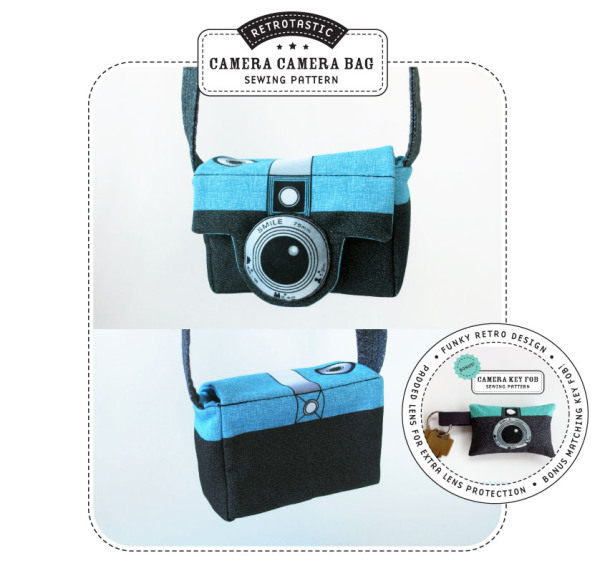 This super cute DIY bag is actually a printed panel on fabric that you just cut out and sew (it's not available as a finished bag). The kit is available at Spoonflower.com. Just follow the tutorial for completing the project on Happy Sew Lucky's blog here. Make sure you check to make sure your particular camera will fit inside, before you decide to make the bag. The bag holds a small camera up to 5″ W x 3.25″ H x 2″ D.
While I couldn't find a similar bag for purchasing, here's a close alternative retro style case for a small point-and-shoot (click here).
I'm not sure about other brands, but when you buy an L series lens (like the Canon 24-70mm f/2.8L II I bought last year) it arrives packaged in a nice suede pouch. This comes in handy for storing the lens on a shelf or keeping if free from scratches inside your camera bag. This tutorial from Sewplicity for a DIY Lens Case is a project I could actually do (I'm a little sewing challenged).
If you just want to buy a similar case (though not in a cute fabric pattern of your choosing, another benefit of DIY) check out these neoprene cases by FotoTech.
The latest camera accessory trends include the "scarf strap". Brilliant. Cute. Cozy. Find out how to make one over on the Laura Ashley blog. Or just buy one on Amazon for $37.
If a scarf strap isn't really your thing, maybe try one of these DIY camera strap ideas from Brit + Co. The possibilities are endless.
One more camera strap idea. This one is more of a wristlet and would work for a point-and-shoot. Isn't it cute? I honestly couldn't find anything comparable to buy, so if you want something this unique you'll have to make it yourself.

6. DIY Padded Camera Bag Insert by Make It & Love It
This tutorial for a DIY Camera Bag Insert could come in handy if you already have a great bag you want to use for carting around your camera gear. Or, if you want to cleverly disguise your camera bag as something a little less expensive, like a diaper bag, to ward off thieves. Check it out here.
Would you rather just buy an insert? For the price, I actually think I would snag this one made by BBP bags.
Are you constantly losing your lens cap? Not sure where you set it down? Why not make a lens cap cozy to attach to your camera strap. This is another sewing project I could actually tackle. There's an excellent tutorial over at The Polka Dot Chair.
If you can't sew to save your life, or want something you can attach to your belt, I recommend the Fishbomb by Undfind. They come in really fashionable patterns, too.
Organizing my photography accessories in a clutch style bag has literally changed my life. I use a jewelry organizer from Thirty-One Gifts. Read about how I organized ALL my photography accessories and in-person sales materials in my article, How I Organized My Photogoraphy Accessories (Once and For All).
If you'd rather make one yourself, here's an excellent tutorial by Sew Crafty Jess for a similar clutch. There are so many zippers on that thing that I don't even think I would attempt it. If you do, send me a picture!
CREDITS: All photographs are copyrighted and have been used with permission for SLR Lounge. Do not copy, modify or re-post this article or images without express permission from SLR Lounge and the artist.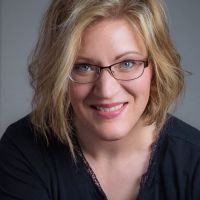 Tanya Goodall Smith
Tanya is the owner of WorkStory Branding Photography in Spokane, WA. Businesses hire her to create story-telling content that sells their high end products and services. She also teachings photographers her unique business model for making serious money as a corporate and personal branding photographer. Find her at
workstoryphotography.com
and
workstoryeducation.com