One of the key elements of web design is photography. Without photos, websites would just be blocks of texts and viewing it would become quickly boring. For a price, many sites will offer cheesy stock photos of businessmen shaking hands, countless coffee cups/chalkboards, people pointing at graphs, and staged family photos to fill in the void. The images are uninspiring, generic and the worst part is that the market is saturated with them.
Fortunately, there has been a rise in websites that offer high quality, professional stock imagery that are for the most part completely free or fall under creative commons public domain licensing. Briefly explained, this licensing means you can copy, modify, distribute the work even if it's for commercial purposes.  For more free stock photo sites, see this page on Stock Photo Secrets, which includes most of the same sites below but adds a ton of extras for your reference.
A Short List of Websites That Offer Free Stock Imagery
Vecteezy is a website that provides vector graphics, stock images,  and stock videos for free. You can use the free images in your personal or commercial projects without any attribution required. This means you do not have to give credit when using their images. The site has been around since 2009 and they are adding new content every day.
Unsplash is a collection of free high-resolution photos provided by Crew Labs, Inc. The website is updated is every 10 days with 10 new photos from various artists.
Pexels is one of our favorite free stock photo websites.  Even if you're a photographer, this website can come in handy to supplement web pages that you may not have imagery for.  For example, we found the lightbulb image on Pexels for our support page on VF Presets.
Gratisography offers free high-resolution pictures you can use on your personal and commercial projects. New awesome pictures are added weekly by Ryan McGuire of Bells Design and are free of copyright restrictions.
Italian photographer Daniel Nanescu gives his work away for free on Split Share. He explains that his work is "love for the art and the ambition to get noticed." All work is completely free, but for $5.50 a month, he offers a "Premium" account where your Dropbox is automatically uploaded with new images and exclusive content.
When you subscribe to Little Visuals you will get a present in your inbox every week. In the gift will be 7 hi-res pictures. It is a rush to unzip the images to see what you got, or you can be boring and look at the website.
Life of Pix is run by Leeroy Advertising Agency in Montreal and its network of photographers. New images are added weekly and are void of copyright.
Run by a duo in Columbus, OH, Death to Stock Photos aims to help brands, bloggers, and other freelancers who can't otherwise pay for licensing. Subscribing brings 10 free photos to your inbox every month. For $10 a month, an extra pack of photos will be delivered as well as gaining access to past and future packs. Death to Stock Photos uses their own licensing that can be found on their website.
Superfamous is run by the Dutch designer Folkert Gorter in Los Angeles. All of his work is available under the Creative Commons Attribution 3.0 license.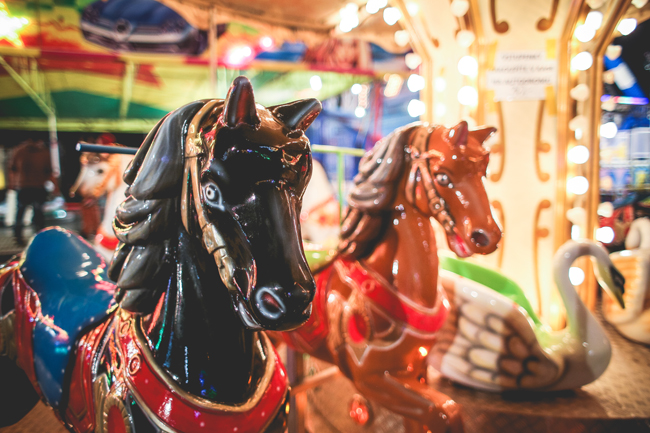 Picjumbo is run by Viktor Hanacek, a Czech web designer. His pictures are offered at a max resolution of 3888 px wide and can be used for commercial and personal work including web design, sliders, apps, backgrounds or templates. Hanacek also offers a Photoshop plugin for direct access to the images.
IM Free is a carefully curated collection of free resources, all for commercial use provided by the team at IM-Creator.
New Old Stock is full of vintage photos all in the pubic domain. You should try your hand in creating creepy gifs out of them.
Refe has two free sites, one of which are images taken with cell phones and the other is humans interacting with technology. You have to weed through to find the truly great images.
Snaps is a weekly collection of photos that is released from Snapwire's royalty free site into the public domain for free use.
Jeshoots is run by 24-year-old Jan Vasek. The images range from a wide variety of categories including abstract, fashion, nature, and technology.
Pixabay offers over 27,000 free photos, vectors and art illustrations all released to the public domain. You can use any Pixabay image without attribution in digital and printed form, even for commercial applications.
Cupcake is a treat from photographer Jonas Nilsson Lee. All photos are released under the Creative Commons CC0 License. You can copy, modify, distribute and perform the work, even for commercial purposes, all without asking for permission.
Kaboompics are offered for free to bloggers, website owners, small businesses, freelancers & social media ninjas. Most of the images are offered at 3888 to 5472 px wide. The site aims to provide a wide range of images for any situation.
Over 660 people subscribe to the delicious Foodies Feed. You can indulge on food and food related images to your heart's content. Download as many pictures as you want, no one will judge you if you go back for seconds.
Jay uploads 7 new images every Thursday and are released under the Creative Commons CC0 License.
Boasting over 335 million stock images available in their database, Foter has over 220 million of those listed under the Creative Commons!
StockSnap has a large collection of High-Res images that are under the creative commons, as well as linking to Shutterstock for additional paid content.
Just like the site url, Free Images is a site loaded with stock photos that are free for private and commercial use, as long as credit to the author is given when used for editorial purposes.
A creative commons stock site with a 50/50 blend of professional and amateure content. The catch, is you'll have to jump through some hurdles to get to the download.
CC Search is a tool that allows openly licensed and public domain works to be discovered and used by everyone.
Conclusion
Popular sites like Flickr offer Creative Commons licensed images, but most are uninspiring and will take a large amount of searching to find what you're looking for. There is a continuing growing number of beautiful stock image sites like these. Each site has different licensing policies, and make sure that when using the images to give the proper citation. If I missed your favorite free stock photo company, make sure to leave a comment and share!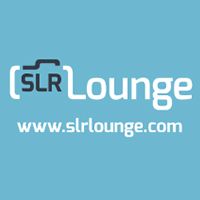 SLR Lounge Official
Articles by SLR Lounge Official are created by multiple authors. They represent official announcements by SLR Lounge.