As a photographer, your images represent your voice. The way you share your images can affect whether or not your voice is heard. If you're looking to make a statement with your photos and attract new clientele (while making fans of current clients), bring music into the picture and amplify your work in a slideshow presentation. In the same way that cinematic scores elevate Hollywood films, setting your photos to the right slideshow music can unlock the full potential of your imagery. With access to unlimited, royalty-free music libraries from stock music sites like Soundstripe, you can create the perfect soundtrack to complement your photos without worrying about copyright issues or other headache-inducing hassles. The last thing you want is to get hit with a costly lawsuit for illegally sharing a slideshow or video with unlicensed music.
To help you add more impact to your next slideshow (while avoiding any licensing issues), we offer the following five tips for choosing the perfect slideshow music.
1. Choose an Unlimited, Royalty-Free Music Plan
Understanding copyright law can be challenging and licensing songs from record labels is expensive; the good news is you can access quality, royalty-free music with an unlimited license through specialized music hubs and eliminate any worry about whether or not you can share the slideshow online or elsewhere. After all, you don't want to waste time creating a project that you can't share. Unlimited subscriptions are affordable, typically priced from $11 per month and up. The cost is especially low when compared to licensing a song through a major label (or else potentially paying the fine for not licensing the music you use), and sites like Soundstripe regularly add to their library of songs, which adds even more value. You can usually find different payment options to suit your budget and needs.
2. Take Advantage of Staff Picks
Rest assured, we're not headed down a path to dated, elevator-inspired background music. The sheer volume of quality independent artists and royalty-free songs available on subscription-based music hubs is no less than impressive. While the prospect of browsing thousands of digital tunes may seem daunting at first, you can take advantage of helpful tools like curated staff picks to streamline the process. For added convenience, these playlists are often broken down by genre, which can be useful if you already have a particular style in mind.
[Related Reading: The Power of Same-Day Slideshows at Weddings]
3. Match the Mood
The photos and music in a slideshow should work in tandem toward a single purpose – tell a story that leaves a lasting impression on the viewer. When choosing slideshow music, be sure to find songs that pair well with the mood of the images. Although you may be tempted to hastily choose the first song at the top of the "most popular" list (which may or may not be right for your project), remember that a jarring song selection can prove distracting and defeat the purpose of sharing a slideshow in the first place. Instead, combine and use the keyword & category tools available on the stock music site of your choice to help simplify the process.
Here are some examples of potential song choices for various genres of photography that I chose based on the "mood" and "playlist" tools used on Soundstripe. The entire search took only a few minutes:
Wedding Photos
Family Photos
Commercial/Business Story Photos
Depending on how in depth you want to go to create your soundtrack, you should also consider checking a song's stem files if they're available. These files isolate individual instruments recorded for the song, capturing a naked performance of a given instrument, and they can be used to great effect to build unique layers or change the mood of a song.
4. Curate and Test
After you've selected a list of possible songs for the ultimate slideshow music soundtrack, narrow down your list of favorites for each section of the slideshow (if you're using more than one song) and then test the songs over the images. This will help ensure each song fits with its respective segment. Depending on the length of your slideshow, you may only need one song.
5. (Sound)Proof the Final Cut
When you feel like everything's in its right place, take the slideshow for a test drive and make sure the project flows from beginning to end with the music tracks you've selected; you can always adjust if necessary. Depending on the scope of your project, such as using the slideshow to tell your business's story, you might consider sharing it with friends and colleagues in order to get feedback before publishing it for a wider audience.
I've included a sample slideshow above, which I made using images from a wedding photographed by Lin & Jirsa Photography, featuring the song "Wherever You Are," performed by Adrian Walther (featuring Jessie Villa) and available to license on Soundstripe.
Conclusion & Recap
At the end of the day, slideshows are relatively easy to put together and they require a minimal investment of your time and money. They offer an effective means of communication for a number of projects, including same-day wedding previews, showing off your work at a trade show/event, or even helping your clients proof their photos, among other applications. When scored with the perfect soundtrack, their effect only amplifies. Here's a quick recap of how to choosing the perfect slideshow music:
Choose an unlimited, royalty-free music plan
Take advantage of staff picks
Match the mood
Curate and test
Proof the final cut
As a reminder, ensure the music you pair with your slideshow is licensed so that you avoid wasting time creating a product you can't share publicly, or even more importantly, so you don't wind up on the wrong side of copyright law. With the availability of affordable, unlimited licensing subscriptions to amazing libraries of music, it's easy to do it right and make the most of a simple, yet powerful tool like slideshows.
This is a sponsored post for Soundstripe. All opinions are my own. Soundstripe is not affiliated with nor endorses any other products or services mentioned.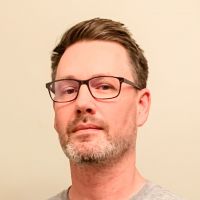 Sean Lewis
Sean fell into photography while teaching for a non-profit. What started as a minor task - documenting guest speakers and classroom activities - grew into a major obsession, and eventually led to a position shooting with Lin & Jirsa. Nowadays, at SLR Lounge, Sean's work as a marketing associate merges his interest in the fields of photography and education.