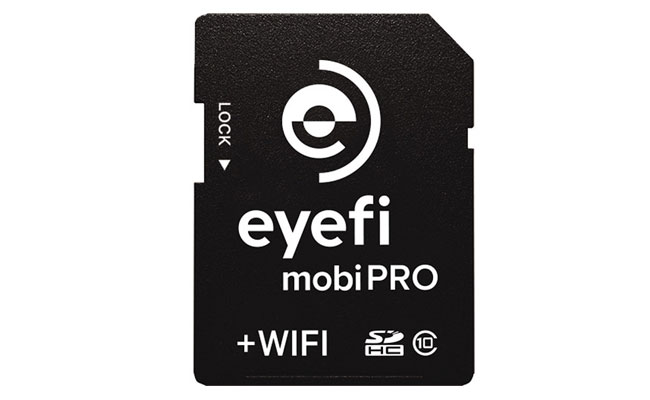 In this day and age of cheap storage, it honestly feels weird needing to use more than a single card for storage during a shoot. Cards are getting bigger, faster, and most importantly – cheaper. But that doesn't mean that it isn't still convenient to be able to get your RAW files off your camera wirelessly.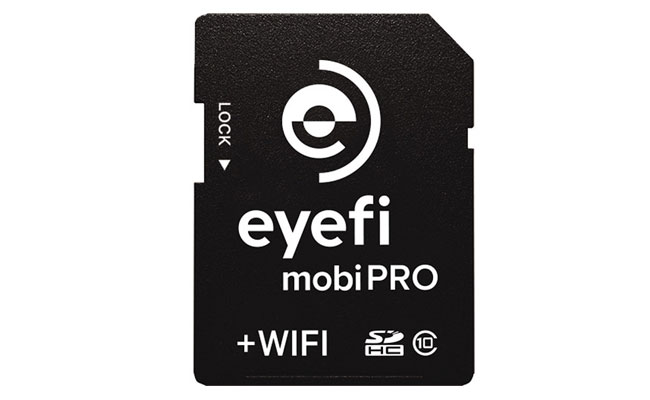 EyeFi has announced their latest edition to their Mobi line, the Mobi Pro. Its headline feature is the ability to transfer RAW files wirelessly from your camera to your phone or computer via WiFi. Your camera may already have WiFi built in, but in my experience, most of these built in solutions limit you to Jpeg transferring, so to my knowledge, if you want to transfer RAWs, EyeFi is currently your only option.
EyeFi Mobi Pro Specs
32GB Storage Capacity
Class 10
Max. Read Speed: 13 MB/s
Max. Write Speed: 23 MB/s
Built-in Write Protect Switch
802.11b/g/n Wi-Fi Compatible
2.4 GHz Operating Frequency
WPA/WPA2-PSK, WEP 64/128 Wi-Fi Security
Up to 90′ Wireless Range
Personally, I can't really see myself needing to transfer RAW files wirelessly. I mostly use Wifi to get shots off my camera to my phone for going straight to Facebook, Instagram, or Twitter – not to be edited right away. That said, I could see this being utilized as a sort of secondary backup solution, so all of your images are also backed-up off your card/camera in case they are lost or stolen, or in some way damaged.
The EyeFi Mobi Pro at release will only be available in one flavor; A 32GB Class 10 SD which will retail for $99. If you would like to take full advantage of the Mobi Pro's backup potential, you can also sign up for their cloud syncing/storage feature service, which allows you to send your RAW images from your phone to the cloud to be stored. The cloud service will be available for $49.99 a year for unlimited storage (after your initial 1 year of free storage included with your purchase of the card).
If you are interested, you can get your hands on the new EyeFi Mobi Pro now over on B&H. They are in stock and shipping right away.