If you were to ask me a year ago about my thoughts were on mirrorless camera bodies, I would have most likely shrugged my shoulders and told you how I had no real interest in them. Then, as most of you familiar with my work know, I was introduced to the Leica rangefinder system and I quickly realized that the DSLR wasn't the only means of getting professional quality digital images. I fell in love with shooting a smaller and lighter camera body, so I started to pay more mind to the newer mirrorless systems being released by Fuji, Olympus, and Sony.
Over the past year, I watched as professional wedding photographers that I both knew personally and followed began dabbling more and more in mirrorless, some completely switching over. I held off as long as I could, mainly due to being stubborn, but a couple months ago, I got the chance to try out the Sony A7S with my Leica glass  and I can honestly say that I was impressed. I decided to go with Sony over Fuji and Olympus due to the fullframe sensor that would offer similar image quality that I am used to with my Nikon bodies. Nothing against the Fuji or Olympus, but I chose the one that I felt could give me the best results with my current Leica lenses.
[REWIND: Why I Chose The Leica M9]
While I was impressed by the Sony A7S, the low resolution of 12MP and uncomfortable grip left much to be desired. Image quality was good, but it wasn't great, and I never really felt comfortable shooting with it. Then the A7II was released with its state of the art image stabilization system and better grip, so I was excited to give it a try. While in Vegas for WPPI, I stopped by the Sony booth and got the chance to test it out a bit. Here is a quick video of my thoughts:
When the opportunity came up for me to head out to the Red Rock Canyon for a model shoot, Sony let me take the A7II along for the ride and really put it to the test. All of the following were shot with the A7II and the Leica 50mm f/1.4 Summilux ASPH with the Voigtlander Close Focus Adaptor. Going into a shoot with only one body and one lens isn't anything new, I often do it to push myself creatively, without having to worry about gear choices. The A7II was a joy to shoot, and I can honestly say that I loved everything about it. Focus peaking worked great and didn't get in my way. I really enjoyed the new larger grip and better button layout. As far as image quality, I'll let the images speak for themselves.
Sony A7II Sample Images
I ended up purchasing the A7II since coming home from WPPI. I couldn't have been more happy with how it performed in the desert, and how good the image quality is with my Leica glass. Not only was I impressed, but my good buddy and fellow SLR Lounge writer, Anthony Thurston traded in his Fuji XT-1 kit for a Sony A7II as well when we got back. I'm currently working on an article now comparing the Sony to the Leica M9 and M240 with Leica lenses, so stay tuned, it should be a good one.
Many thanks to B&H Photo who sponsored our coverage of the show.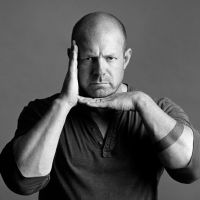 Jay Cassario
Jay Cassario is a fulltime photographer from South Jersey, owner of the multi-photographer wedding and portrait studio
Twisted Oaks, and Brand Ambassador for Leica Camera USA. WEBSITE:
Jay Cassario Personal Facebook:
Jay Cassario Business Facebook:
Twisted Oaks Studio Google Plus:
Jay's Google + Twitter:
@JayCassario