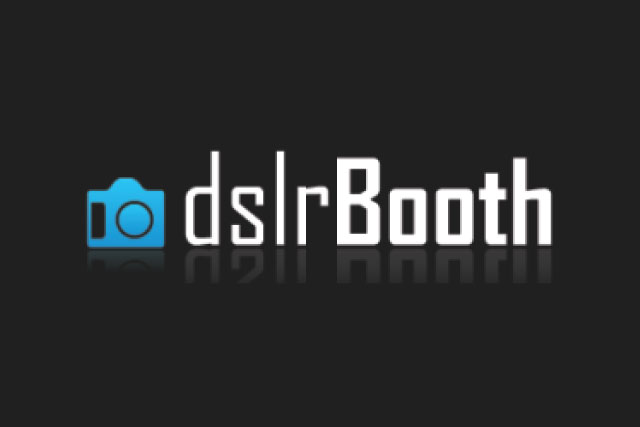 In a previous post on Starting a Wedding Photobooth, we mentioned that we chose DSLR Booth as our software. In this article, we are going to dig deeper to give you more insight to the software's features and functionality.
Features
Below are the basic and notable features of the software:
Takes several photos and creates a print based on a layout of your choosing.
Complete control over branding of final print.
Stores all pictures and prints.
Works with all digital dslr cameras.
Optional Classic Unattended Photobooth Mode: Click a button and have a countdown with camera automatically snapping up to 4 pictures.
Various layout options including custom layout options with pro edition.
Green Screen (Chroma Keying) allowing the replacement of a green or blue background with a custom background.  (Professional Edition).
Live View which allows people to see a video of themselves before the camera takes a picture. (Professional Edition).
Trigger from a button or a foot switch.
View on ipad: Guests can view their prints right away on an ipad using an eye-fi card.
As you can see from the list of features, the software is simple and straightforward yet robust and versatile. This software is particularly great if you're looking for an automated software that, out of the box, allows you to get started without a lot of technical knowledge or equipment. For example, if you're a wedding photographer trying to add photobooth services to your business and you already have all of your lighting, cameras, etc, then all you need in addition is a laptop, this software, and a printer. It takes anywhere from 1-3 hours to configure your settings and play around with the settings. However, once that's done, even non-photographers should be able to operate this software without any hickups.
Photobooth Software Price
One of the most attractive features of this software is the price. At $150 for the pro edition and $50 for the standard edition, it's the lowest priced photobooth software on the market. They also offer a free trial so you can test and configure without committing to the purchase.
Screenshots of dslr Booth
The image below shows you the various options you have in your preferences. Note the "print automatically" option that allows your operator to simply take the set number of pictures and the software automatically sends it to the printer for print. Also note the orientation option that allows you to print landscape or portrait.
The image below is the "start" screen. You initiate the process simply by taking the first image.
The image below shows the layout creator, which allows you to customize the layout of the prints. This is especially important if require custom layouts for different client needs.
Conclusion
DSLR Booth is an affordable, versatile, easy-to-use software for those looking to set up a photo booth. We recommend this software and we have used it ourselves for severalphotobooth gigs in Los Angeles with great success. What are your thoughts on this software? Please let us know your thoughts in the comments below.