As it stands, publishing, and in particular print publishing, is a difficult businesses to get off the ground and to keep running, and any publisher will echo that. Magazines fold with the turn of every calendar page and in this day of e-everything, even the publications regarded as pillars have lost sure footing, and as such, it is with solemn expression we bring word that American Photo magazine and Popular Photography Magazine are discontinuing publication both in print and online.
There had been a few murmurs about the possible shuttering, and we know in 2015 American photo had a moment where they issued a statement that they were no longer doing a print subscription, but that it would extend issues of POP PHOTO to subscribers in its place (see photo below) even though the two are certainly very different publications. While neither publication's website yet offers the news or any official statement (and even seem open to take subscribers), Wikipedia suggested the current issues would be the last. While Wikipedia isn't exactly reputable, I've spoken to a Bonnier representative earlier today who confirmed the rumors that Popular Photography and American Photo are both shuttering their doors.
While American Photo was probably the more elegant of the two, PopPhoto in particular has probably touched more lives, having the largest circulation in print photography mags, and having published their first issues 80 years ago this year. It's fair to say that if you'd been interested in photography in that time you've read Pop Photo, and many of the photography-centric news and education platforms around today can trace their roots back to this magazine, even a little. But such is the nature of the world and these businesses of photography and publishing, and as photography shifts even more from paper to pixels, we in publishing will have to evolve with it.
We are grateful for all the years of info an inspiration from these two publications, and wish well to all involved.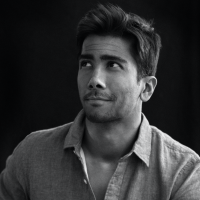 Kishore Sawh
A photographer and writer based in Miami, he can often be found at dog parks, and airports in London and Toronto. He is also a tremendous fan of flossing and the happiest guy around when the company's good.