If I had to say or be shot, I would say it's hard to argue against the fact that the past 5 years, in terms of lens popularity, have belonged to two lenses – the 50mm and the 85mm. The proliferation of affordable DSLRs is in no small way accountable for this, what with every newbie's desire for images with creamy defocused areas, achieved at a discount cost.
The two are often used as portrait lenses, and I know many of you will have some strong opinions on that matter. Yet, whatever your stance is or how firm you take it, the opposite opinion to yours exists, and there's a vehement army of people readily vocal about it. A little while back, Weekly Imogen (who has a host of approachable and informative videos you should check out), did a portrait lens comparison between the 50 and 85 1.8s, and asked their substantial subscribers which lens they gravitated to and why. They've now done a follow-up to that video and spend a good amount of time discussing the commonly themed comments.
I'll state right here that to those of you of a surgical persuasion will notice right away that this is far from a comprehensive or scientifically controlled test; One point brought up more than once was Weekly Imogen's choice of using a crop censored camera for the test, thus giving a different focal length field of view (Though we know that crop or not, a 50 will behave like a 50, or an 85 like an 85 in most all ways aside from field of view). But truly, it's not the entire point of this. It's just really interesting to hear and read some of the comments made from each side, or what is, not even a two sided, but multi-sided argument.
Personally, if I had to choose one as the only lens to have, it would be the 50, even though I find the 85 brilliant for portraits. The 50 just seems to be more versatile, and in no small part due to the ability to use it in closer quarters. Feel free to weigh in…
Original comparison video:
Source: The Phoblographer, Weekly Imogen, Imaegs are screen caps from featured video.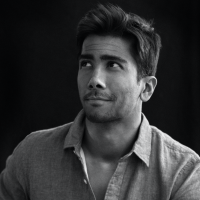 Kishore Sawh
A photographer and writer based in Miami, he can often be found at dog parks, and airports in London and Toronto. He is also a tremendous fan of flossing and the happiest guy around when the company's good.