As an aspiring photographer, life can start out pretty tough. In my experience, either you shell out a bunch of money for school, you learn on your own, or you search madly for assisting jobs. Welcome to the beginning of life as a photographer. These are some tips I've gathered over my short journey in photography, and I've been surprised by how much progress is still made as I continue to go back to them. Some of these tips might be review, but stick through to the end, your reading efforts will be rewarded.
For me, deciding on being a photographer didn't come at an early age or over night while in college. Whatever our reasons may be, there will come a point (if it hasn't already) when we will all consider whether or not we want to turn this hobby into an actual profession. Specifically focusing on photography, I'd like to highlight my top 10 tips on how to transition from a photo enthusiast to a full-time photographer.
This article was originally written in 2014 and updated/modified in 2022.
1. Have a Business Plan
It doesn't have to be a formal 30+ page document, but put down what you plan on accomplishing in 1, 3, and 5 years. Be a bit ambitious but also realistic at the same time. Make note of what investment you would need to make (equipment, website, marketing, etc.). It's okay if you're not sure how exactly you're going to book shoots or even who to ask for second shooting opportunities. Just put down everything you do know and what you need to find out in this plan. Also make smaller goals, such as what you plan to accomplish in a month, 3 months, 6 months, etc. It can be something straight forward as "Purchase the 50mm/1.2L lens." or a bit more complex and qualitative such as " Have my logo and website completed."
2. Start networking right off the bat
You don't need to be a "rockstar" photographer in order to have others want to work with you. Let others know what you do and see if there's anyway your camera and creative eye can lend a helping hand to them. Maybe it's photographing your co-worker's mom's birthday party or taking some portraits of a wedding coordinator's son. Who knows, you might even make a few bucks to pay for that new lens or website. There's also networking events for vendors. Look for your local ones and try to participate in what they're doing.
3. Ask to Assist a Photographer
In a society where there's a new photographer every second (slight exaggeration), it's becoming more difficult to finding second shooting opportunities. In addition, most season pros already have their small group of trusted colleagues that they call upon to second shoot. Asking to assist (holding lights, carrying the bags, and even getting water) allows you to observe and learn the dynamics of a shoot without the pressure of getting quality photos. It also comes off as a more humbling and genuine request to the main photographer. Instead of "Hey I don't know you but can you let me tag along at your next shoot so I can get some images for my portfolio?", it's more of "Hello, thanks for taking the time to read my request. I love your work and was wondering if there's any opportunity for me to assist you at an upcoming shoot?" Perhaps after a few shoots, after you've gained the main photographer's trust, and they need a second photographer, they'll turn to you and see if you're available that day.
4. Don't skimp on equipment
Chances are if you're looking at photography as a hobby, you may not need the finest glass or DLSR body; you probably won't need back-up gear and lighting equipment. But as soon as you make the jump to be a full-time photographer, especially when you're liable for the quality of work you produce, purchase the best equipment in the market. It may mean biting the bullet and getting a small loan or paying a bit of interest over the next year or two. But remember, you're starting a small business. And almost every small business, be it a clothing store or restaurant, will incur expenses well before you see a profit. You don't ever want to have that moment at a shoot when you wished you had that particular lens or camera body to get a certain shot. Shooting at a dark, Catholic church and wished you had the 5D Mark III so you can bump up your ISO? Photographing the bride getting ready in a very tight hotel room and wished you had that fast, wide-angle lens? Don't risk it; always go into a shoot prepared with the best gear.
5. Getting your brand "right"
It's more than just a logo, website, or your photos. It's literally everything about who you are and what you do. Most couples, before booking their photographer, will read your reviews online, ask their family and friends what they think of your work, and most likely want to meet with you in person to get a sense of your personality and whether or not you'll mesh well together. Even if you're just starting out, there are many things you can do to have the brand that you want. Invest in a quality website that speaks your style of photography and who you are as a person, not just a photographer. Be mindful of what you write on the Internet, i.e. Facebook, Twitter, etc. They're great for marketing and networking, but remember, anything that is public means anyone can read it. Respond to e-mails and phone calls in a timely manner (within a day or two at most unless you're out of town). Be professional, personal, and thorough in your consultations. These are all things you can start doing right away, as none of them requires you actually being at a shoot.
6. Study what inspires you
There's a reason why you like certain photographers' work more than others. Or why you prefer one television show to another. Perhaps it's where you shop for clothes, types of food you eat, genre of music you listen to, etc. Ask yourself why is it that you love each one and write those reasons down. Through that you'll start finding out your style of photography, your brand, and most importantly, who you are. When potential clients view your work, you want them to see a reflection of you as an artist and individual.
7. Take workshops and go to seminars
There's no shortcut for great photography. No equipment or Photoshop actions are replacements for learning from the best and going out and improving your craft. Just like how we go to college to become an engineer, doctor, or any other profession, it takes time and dedication to become a great photographer. Invest in quality learning that will aid you in become a better artist and businessperson. Seek out your favorite photographers and see if they're having any upcoming workshops; chances are if you invest in them, they'll invest so much more than the money you spend back in you.
8. Critique your work after every shoot
Whether it's your first second shooting gig or your 100th shoot, you should always take a moment to review the quality of your work. Don't just ask yourself (and others) if it was a great photo or not, but why. Study the lighting, composition, mood, and ask yourself if the image speaks for itself as well as if it adds value to the entire story. The sooner you do this on a consistent basis, the sooner the overall quality of your photography will improve. Compare your most recent photos with the ones from your earlier shoots and be proud of the improvements you've made.
9. Get insurance and a license
It's something most beginning photographers overlook and regret doing so if the occasion arises for one. Compare to how much you'll spend on gear and the protection that you'll get, there shouldn't be a second thought on getting liability and equipment insurance as well as a business license. Most venues are requiring that all the vendors show proof of these items to them so they, the couple and their guests, nor you, would get in trouble if an unfortunate incident arises. Sign up for insurance through your home/auto company or go to some trusted ones in the industry (Marsh, Hartford); then march on down to your local business area and get a license to run your photography company legally.
10. Always stay true to yourself and your passion for photography
Photography can be one of the most rewarding and exhilarating experiences in your life, especially when you think of the impact your work has on those in them and their loved ones. But the day-to-day activities, such as dealing with the finances and culling thousands of images, or even not finding the "right" clientele, can take a toll on your body and mind. No matter what happens, never lose sight of what got you on this path: your passion for photography. Don't ever let anything or anyone deter you from doing what you love.
11. Take A Workshop Or Class
Finding a good workshop can separate you from other photographers in the course of a couple days or a couple weeks. You only need to find a good one that's relevant to your field of study in photography. This can be as simple as Google searching "photography workshops" in your region. They'll either be concentrated on a specific subject, or something that gives you the tools and pushes you to perform on an open ended assignment, but both are equally valuable. If you're like many of our readers and specialize in portraiture, you may be interested in Premium Memberships.  Click here for more details.
12. Listen to Interviews
There are plenty of opportunities to take advantage of if you're serious about photography. Check with local universities periodically and they occasionally will have guest artists and photographers come to talk free of charge if you'd like to attend. It's their way of giving back for all of the mentors before them, and it's invaluable. If you're a student, don't be afraid to organize speaking events with your school and local photographers; it never hurts to ask. If you don't mind listening, a good series of photography podcasts is called The Candid Frame, which interviews successful, industry leading photographers to see how they work, and where their experiences have taken them.
13. Attend Artist Talks
A favorite conference of mine to attend is held in eight different regions of the United States by the Society for Photographic Education, or SPE. It's usually a three day event in which different artists are invited to speak, and you get to talk with other photographers in the industry who attend as well. In addition, these tickets include your choice of classes to learn different aspects of marketing, Photoshop, design, etc. Tickets are made more affordable for students, and the conference is well worth attending, more-so if you can take the opportunity to do some networking. SPE's website can be found here.
Final Thoughts
Being a photographer takes more time and money than one would expect, but if I can impart any advice beyond never giving up, it's this: If you have a basic DSLR already, spend your money on knowledge and experience before you drop a few grand on a fancy camera. Cameras come and go, they lose value, but the knowledge, experience, and networking you'll get from a workshop or conference follows you through an entire career and will prove more valuable than any piece of equipment. Lastly, ask. Ask questions, ask for a job, ask for feedback, ask for collaboration, and learn to ask better. If you don't ask, the answer is always no.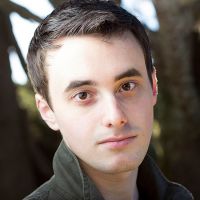 Ryan Filgas
Ryan Filgas is an aspiring portrait photographer and studio arts major at Humboldt State University. His life consists of talking with friends, taking classes, and planning his next outdoor adventure. You can find his work on his
website
,
Facebook
,
Google+
, or connect with him via
email
.