Our hope is that you didn't click on this review thinking, "not another camera strap review" just so you could flame it … ha! (Of course, we'd never expect that from the awesome community that is SLR Lounge.) In any event, we're pretty stoked you decided to give this review a look, because here's the deal: these are some quality products by RL Handcrafts.
We met RL Handcrafts at WPPI 2016, even though we didn't actually plan on speaking with them. But after stopping by their booth for a quick chat, Andy put on a harness and ran down one of the aisles with two cameras strapped on him. Then he came back and did multiple jumping jacks, etc. We were sold. In fact, from the moment Andy put one one, he could tell he put on something that was comfortable and well-made–a product that took a lot of thought in the planning and care in the production.
Richard and Liem, the founders of RL Handcrafts and alumni of the Academy of Art University, sent us three of their pieces for Andy to wear and for us to review:
The Andino Camera Sling (Pro-DLX)
The Clydesdale Dual-Camera Harness (Pro-DLX)
The Derringer Multi-Camera Harness (Pro-DLX)
According to Richard & Liem, RL Handcrafts, "is the result of their shared passion for photography, crossed with a need for comfort and style in their equipment." They describe their products as being birthed out of a need, "to solve for variants in people." In other words, we aren't all one-size-fits-all people. RL Handcrafts' products come in three sizes (S, M, and L) with what Richard & Liem refer to as "fine fitting adjustments." They are also hand cut, oiled and waxed, made in the U.S.A., and available for purchase via their website: https://rlhandcrafts.com/.
You can get a quick intro to the strap and harnesses via the three videos below.
Performance
We put these products through their paces.: Andy wore them religiously on multiple occasions, including the Andino Camera Sling on an editorial shoot and drove around in the car with it to test it for comfort.
(Andy rocking the Andino Camera Strap post-editorial shoot.)
(Polaroid 660 shot, on Impossible Instant Film for Polaroid 600 Cameras: Andy driving & still rocking the Andino Camera Strap.)
He wore the Clydesdale Dual-Camera Harness for the entirety of a 15-hour wedding day (from a nail salon to brunch to well into the early morning, all while hopping in-and-out of our vehicle):
And he rocked the Derringer Multi-Camera Harness when we shot a magazine editorial/cover shoot (that was a 10+ hour day):
We gave the strap and harnesses 5 stars for performance because you literally forget you are wearing them. Andy has worn different harness systems and straps, but they've all dug into his shoulders or needed constant adjustment. This is just not the case with RL Handcrafts. When they do need a bit of adjustment, it's an easy process. And the next day? No back pain (this is due to the construction/their "6-points of rotation," so that each strap or harness forms with your body) and no muscle memory of carrying around $4k+ worth of cameras the day before.
Features
Giving these 5 stars for features is a no-brainer, these things are loaded with the ability to be modular. You can wear the sling with or without the stabilizer, and adjust the stabilizer easily (and it freakin' stores on the strap itself!). You can wear the harnesses with one camera, four cameras, and attach just about any bag you want. Check our vid below!
Design
Their designs are so money. You can tell Richard & Liem are artists, because the strap and harnesses are just pretty to look at, and we got tons of compliments on how awesome they look. We have no problem matching them to our branding or the professional look that we rock when shooting weddings. They even make matching belts . . . Come on! The edges are stitched, and the black harnesses we got come with red stitching and a red padding underneath – that's just good design thinking right there. The designs set RL Handcrafts apart and, in our opinion,  set an industry standard (without a doubt). 5 stars. Easy.
Quality

Right out of the box, the leather is ready to rock. It's soft, pliable, and comfortable. Like we mentioned, the edges are finished with stitching, which just adds to the overall feel, and look, and quality of construction. And every rivet, edge, etc. was pristine on the products we received. If we had to be picky (and when we spend a good amount of cash in an effort to protect our expensive gear while remaining true to our branding, you can believe we will be), all the hardware on the strap and harnesses is silver and shiny (nickel plated brass). That's fine with us, however, the camera strap mounts are black and shiny.
That said, we still gave them 5 stars for quality. Our cameras are black anyway, and, in truth, we use Custom SLR C-Loop Strap Mounts. Picking on RL Handcrafts for having strap mounts that don't match? Maybe that's kind of going a bit too far (especially for a company that really thought of everything).
Value

Here's the thing: they aren't cheap. Here's the other thing: we don't want cheap straps or harnesses (quality-wise). When we need to project our brand and protect our gear (because we personally carry around 2 D750s, a backup, and a Polaroid 660 at weddings), we'll spend money on a solid product. And what was it that Andy's grandfather used to say? "You get what you pay for, so pay for quality," or something like that. Well, that's what you have here, so we had to give 'em 5 stars for value.
Now, is every photographer going to drop $200-$400+ on a system to help them carry around their cameras? We don't think so. But if you're in the market for such a system, you won't be disappointed that you spent some cash on RL Handcrafts' products. Do some looking around. We just don't think you'll find another product on their level when shopping at a similar price point. By the way, the strap and harnesses we used/reviewed are $260, $425, and $485, respectively.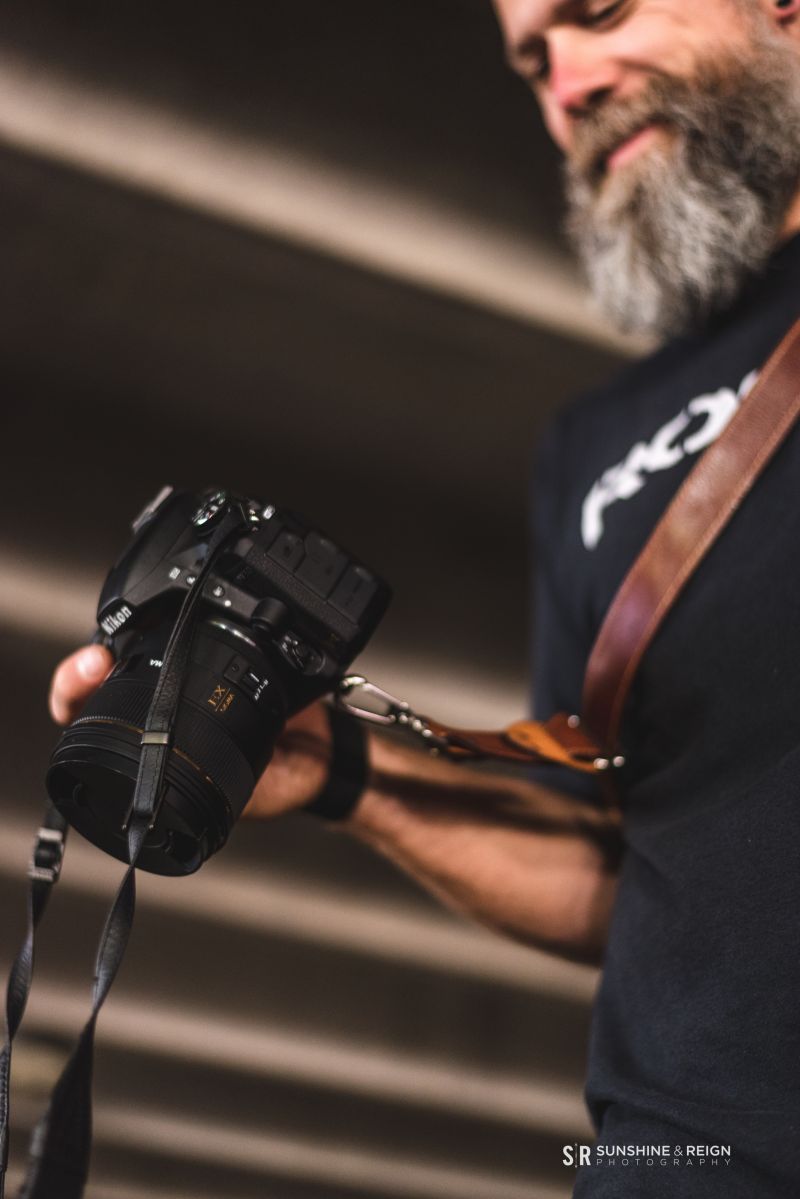 Conclusion
We gave RL Handcrafts 5 stars, because other than the mounts not matching the rest of the hardware, they deserved it and totally nailed every aspect of their sling and harnesses. It's just solid construction and a good looking, professional product all the way around.
If you'd like to get your hands on RL Handcrafts' products, and  those mentioned in this article, head over to their website: https://rlhandcrafts.com/. They are currently offering 10% off and free shipping with the code INTRO10OFF.
We can definitely see why "RL Handcrafts is the result of Richard & Liems's shared passion for photography, crossed with a need for comfort and style in their equipment." 5 Stars. All day. Good job, 'gents!
How do you think RL Handcrafts compares with the straps and/or harnesses you use? What are some of your favorites? We'd love for you to join the conversation by commenting below and/or heading over to our ever-growing Facebook Photography Community group.
All photographs and videos by RL Handcrafts are copyrighted and have been used with permission for SLR Lounge. Do not copy, modify, or re-post this article or images without express permission from SLR Lounge and the artist. Watermarked images are by Andy & Amii Kauth (Sunshine & Reign Photography) . . . and so is the review vid, btw.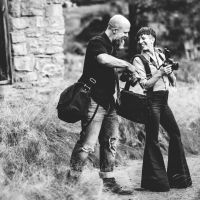 Amii & Andy Kauth
Amii & Andy are a wife and husband team of rad portrait and wedding photographers (Sunshine & Reign Photography) who absolutely love life and are generally just stoked! Yeah! When they aren't photographing or writing and teaching about photography, you'll find them off on a seriously legit adventure with their little ones, lifting weights in their garage, training jiu-jitsu, refining their archery skills, or surfing every chance they get. And on the rare chance they escape off on a "date night"? Yep! They'll find a wedding to crash (true fact). Website:
Sunshine & Reign Photography
Instagram:
@sunshineandreign