The advancement of video accessories has propelled the industry forward by bringing high-level features once reserved for big budget productions down to smaller operations. This is has raised the ceiling of what is possible for a wider range of content producers and filmmakers, but it has also raised the floor of what is acceptable. Using a stabilized rig for smooth moving shots is no longer a means of standing out, but a necessity to remain competitive. So if you are ready to improve the quality of your video, here are a few options you should consider as brought to you YCI Imaging.
The Comparison
Zhiyun Crane ($649)
Pros:
Very light weight
Easily Transported
Smooth Footage
$$$
Cons:
Very light weight and allows more bounce in the footage.
Low Weight Capacity limits the camera/lens combinations you can use
Glidecam HD 2000 ($1705)
Pros:
Durable
Good form factor
Lightweight
Cons:
Requires a system with more weight
Prone to sway from wind or body movement
Usability (It puts strain on your wrist while operating)
$$$$
Ronin-M ($3,994)
Pros:
Form factor (It is well balanced and feels comfortable while in use)
Weight Capacity (It can hold heavier camera/lens combinations)
Cons:
Weight (It is a heavier system)
While smooth, the footage can have an unnatural aesthetic
Design (It requires a stand to set it down)
$$$$
All of these stabilizers do their jobs well and, given enough practice and familiarity,  a filmmaker should be able to maximize its potential and achieve their desired results. However, considering the price disparity, financial restrictions are the primary differentiator in this particular comparison, followed by the form factor.
Related Articles
SaveSave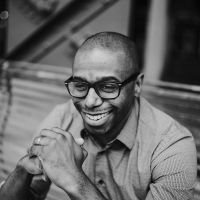 Wendell Weithers
Wendell is based in Atlanta where he shoots events, portraits, and food photography. He also supports his wife Andrea as she runs their cake design business, Sweet Details. Instagram:
Wendellwphoto