One of the most globally controversial topics surrounding photography today is drone use. From how to register, if you need to, what classification a drone is, to the obvious safety concerns, everyone has an opinion, though it's the matter of safety that draws the most attention, and then responsibility. Well, in the vein of responsibility and safety regarding integration of personal and commercial drones into public airspace, some new information has come out that suggests things might be changing and becoming more regulated.
Drones have come onto the scene and sort of metastasized, proliferated in every corner of the world and in all various shapes, sizes, and capabilities, but it's all been a bit unregulated in its infancy, which is potentially dangerous. If you're into aviation you'll no doubt always take note of where you see a drone, its height, size, and you'll likely realize that on many occasions they're operating in a manner that is neither safe nor allowed – but enforcement is a problem and identification is linked inextricably to that.
Part of the problem seems to be the notion that drones are simply for fun, and little concern or thought given to the fact that they operate in a volatile environment that is strictly regulated for good reason. The FAA has been working over the past few years to reign in drone users and impress upon them the importance of proper base knowledge and licensing, but due to the remote nature of a drone it was and remains difficult to identify the owner/operator. As a consequence of this, it's hard to enforce 'rogue' drones operating in a manner they shouldn't.
It's come to light that at a meeting last week, the FAA, together with Amazon, Ford, and the NYPD discussed remote identification solutions for drones in an effort to cease the above. As legislation moves through Congress we could see a restoration of the agency's registration requirement. DJI has already submitted a proposal for drones to be able to transmit location and registration numbers, but it will all come down to the FAA. The next meeting is within a few weeks but this is certainly something to keep an eye on.
Now, for those of us jaded by aviation, it may seem unlikely that the FAA would be the ones to move on this when ATC systems are as archaic as they are, but the fact Amazon was in the meeting could be a signal that the FAA could be looking for Amazon for a solution that wouldn't require the FAA to do all the R&D. Time will tell, but for now, for pretty much all the details you want to know about drones, check out tomorrow's article by Brian Mullins who breaks it all down as a great reference guide.
Source: Recode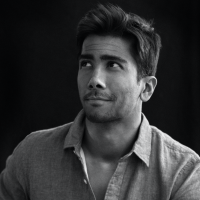 Kishore Sawh
A photographer and writer based in Miami, he can often be found at dog parks, and airports in London and Toronto. He is also a tremendous fan of flossing and the happiest guy around when the company's good.