Atomos has launched a new off-camera recorder for video, the Ninja Inferno HDR, and it looks brilliant. It's essentially a slightly scaled-back version of the Shogun, but also for about half the price it's more accessible and more than what most DSLR shooters would be able to handle or want.
Most of us will never work with the best videos cameras Hollywood has to offer and that means the cameras we do work with are limited in one way or another. If you want to surpass those limits, you can sell a vital organ and pony up the big bucks or; if you enjoy functioning like a normal human being, you can buy an external recorder. If you are in the market for the latter, Atomos has released yet another external recorder to support the rapidly advancing video market. The new Shinobi from the Order of Atomos is intended to keep pace with the latest 10-bit 4k60p cameras in the form of a 7-inch HDR calibrated monitor. Let's take a get a brief look at the Ninja Inferno HDR 4K60p Monitor Recorder.

Specs
1920 x 1200 Touchscreen Display
10-Bit FRC Monitor Processing
4K HDMI Input
1500 cd/m² Brightness
HDR Mode with 10-Stop Dynamic Range
High Bright Mode for Rec. 709 Viewing
UHD 4K up to 60p / 1080p up to 120 fps
10-Bit 4:2:2 ProRes & DNxHR Encoding
Records to 2.5″ SSD/HDD Media
Dual Sony L-Series Battery Slots
In the past, shooting video on a stills camera would breed frustration because the video you shot on your camera could not match the dynamic range available in your stills. In recent years, the trend has been to unlock the full capability of your cameras sensor and make it available in its video. Now you can better monitor your HDR footage and if you also want 4k60p and high frame rate slow motion you can pre-order your Atomos Ninja Inferno HDR  here.
The  new Atomos Ninja Inferno HDR will be available March 31, 2017.
Related Articles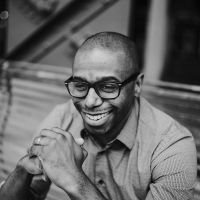 Wendell Weithers
Wendell is based in Atlanta where he shoots events, portraits, and food photography. He also supports his wife Andrea as she runs their cake design business, Sweet Details. Instagram:
Wendellwphoto