This is the Leica Sofort, and not only is it probably the prettiest instant film camera ever made, but it's Leica's first breach into a world in which it has never previously set foot.
For nearing a decade Leica has shifted its image, pulling it from its old roots of making beautifully crafted and robust rangefinders, to making, well, the same things really – just digital. But in the last few years they've shifted even further from cameras of leisure and heritage to cameras of 'today' and performance; the SL and Q, are evidence of that.
But last year they threw us a bit of a curveball at Photokina, and unveiled the Sofort. Not only was it an instant film camera, but it was the only new offering they revealed at the show. Amongst all the modern tech Leica went vintage, and there, in its Art Deco white, orange, and mint varieties, it stood as a statement that Leica could, actually, have a little fun.
Design
Looking at it, there's no denying it's properly pretty. Like that other famous German export, Claudia Schiffer, it looks good from any angle. All of the classic Leica design cues are here, making it instantly recognizable, even when it's all been stretched over a chunky, boxy, instant-film body, and with its leatherette, it just works. And that's something of a feat, really. In a sea of instant cameras more fit for a child or 'Hello-Kitty-toting-tourist', the Sofort looks like something you as a person of taste, with your carefully curated Spotify playlists and neatly tailored wardrobe, could actually carry with a straight face.
That's actually a talking point because unlike the offerings from Lomography and Fuji (spare the Neo90), walking around with the Sofort doesn't make you feel like you (I, as a grown man) need to explain anything. You don't need to qualify your decision and you can bring it on a night out confident that it'll be received well.
This matters because you will actually use it. Few cameras, if any have I used, steal furtive glances and act as an ice-breaker like this. People want to know what it is; they want to see it, hold it, and they want to try it and show their friends. Really, where a regular Leica makes you a bit stand-offish, this, with its looks and instant film make you a magnet for interaction.
There's a price to be paid for all that, though, and it's about double what you'd pay for the nicest Fuji 90mini there is, and for some as always, that'll be a tough pill to swallow. After all, it IS plastic, and with a Leica red dot on it, you would expect some heft that simply isn't there.
The leatherette is a nice touch and makes it easy to hold, but for the price ($299) some metal would be better or expected, even at the cost of weight. So what are you getting for the money? Well, let's not kid here that at $299 it's still not blisteringly expensive and design counts for a lot, but in addition, you're actually getting a good and high-functioning instant shooter.
Performance
While the buttons are all nicely defined, nice to press, they correspond to a bevy of functions. In fact, this is a more manual camera than you'll find from Fuji, and with more features. As far as shooting modes there are selfie, party, sport, macro, double exposure, and bulb modes, and each works rather well, though I suspect 99% of the time it'll be left on auto where you can shoot to your heart's content, and given you get about 100 shots per charge, you really can do that.
Even in auto, however, there is one setting you need to be aware of and adjust accordingly, and that's the focal distance. The Fuji Neo 90 mini has a fixed focal range with a macro setting, whereas the Sofort has the macro, but in addition, a twist of a ring around the lens that acts as a switch lets you shift its 34mm lens between 06-3m to 3m-infinity, and that's a nice touch and one used a lot.
Now, for instant film cameras we can't sit here and speak about edge-to-edge sharpness and dynamic range or color rendering, but suffice to say it does very well. In my time with it, there were a few where, at no fault of the large OVF (I hadn't had the distance set correctly), were missed, but no more so than any other, and there seems to be hardly any perspective distortion which is nice.
If we were to speak about saturation, however, we could speak about the various films available and there are options because not only can you use Instax film from Fuji, Leica has their own color and black and white varieties. If I'm honest, I think the Fuji films are actually better and more consistent than Leica's color film, which is nice because Fuji's cost less and Leica's are less readily available.
Conclusion
So it's all rather lovely then as Leica has helicoptered in the Sofort as the top tier of an instant-camera cake, and it represents an offering with more functionality, the same flexibility, and better design than its contemporaries. But a Leica instant camera…why a 'Leica' instant camera? Why would they do? The question 'why' is actually a bit redundant because instant film cameras have been an extremely fast-growing sector of the industry, and with an economy in favor of high spending, many people want 'nicer' options.
So no, it's not a matter of 'why', but when thinking of and speaking about the Sofort, the question is more 'at what cost?', and not to you the consumer, but to the brand, Leica. It's here that there are mixed feelings abound. Does this branching out into instant cameras lessen the brand? Does it taint the reputation by engaging and pursuing a camera that we can assume will fly off the shelves and line their pockets, but perhaps may not embody what Leica truly stands for?
I would say, no. Frankly, I'd wager Leica has done far more to injure the brand with some of its pointless and uninspired point & shoots than will ever be done by the Sofort. Because an instant camera gives something that's a moment in time and is a bit romantic. It's about joy, spontaneity, and character. Those are about the most Leica tenets there are, so in that way, it's about as Leica as it gets.
PS – 'Sofort' means 'instant'.
Get one here.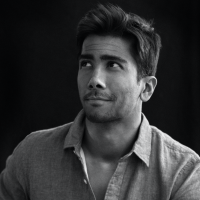 Kishore Sawh
A photographer and writer based in Miami, he can often be found at dog parks, and airports in London and Toronto. He is also a tremendous fan of flossing and the happiest guy around when the company's good.