Apple just released a beta software update for the new mid-2018 i9 Macbook Pro, promising to improve thermal performance after many reviewers found the powerful 6-core i9 processor to perform much slower than expected.
Their statement this morning:
"Following extensive performance testing under numerous workloads, we've identified that there is a missing digital key in the firmware that impacts the thermal management system and could drive clock speeds down under heavy thermal loads on the new MacBook Pro."
After download the 1.5GB High Sierra beta software update, I ran a variety of video editing tests and The Cinebench R15 benchmark. The CPU clock-speed is definitely much more stable and runs higher, but the final scores haven't changed much.
Taking a look at Video editing in Final Cut X, Davinci Resolve, and Final cut, performance numbers have barely budged but the clock speeds are higher. Premiere is showing the most improvements but it's also much slower at processing the video projects.
Check out the full video to see how little of a difference this has made and what the CPU speed actually runs at. I'm sure most video editors using MacBook Pro's would rather have a slightly thicker MacBook Pro that would make full advantage of the high end processor in their expensive laptop, than something 14% thinner and 17% lighter than the last design. Knowing Apple, this is very unlikely to happen in the future.
You can find more from me on my YouTube channel.
If you're in the market for a MacBook Pro and don't need a 6-core i9, there are some deep discounts on 2017 MacBook Pros here.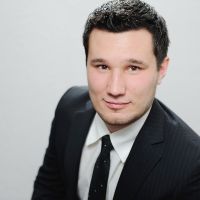 Max Yuryev
Max Yuryev is a photographer, filmmaker, consultant, and educate on Youtube. He has a very analytical mind which really helps when doing technical reviews and comparisons that take tens of hours. When he's not reviewing gear or shooting video, he loves to spend time with his wife and three young children