When buying or selling a camera, one of the first questions to come up is "What's the shutter count?" and for good reason. Since shutters are a wear-and-tear part with a limited lifespan and can be expensive to repair, shutter count factors heavily into a camera's value. For each manufacturer, there are different methods to view a camera's shutter count, and one that is popular with Canon cameras is the use of third-party apps.
EOS Inspector, available for $2.99 via the Mac App Store, has long been one of the more popular choices for viewing Canon shutter counts on Macs, and they've released a new version that supports newer cameras and adds new features.
Here's what's new, per EOS Inspector's App Store entry:
EOS Inspector 2.0
The app was re-implemented from scratch using the brilliant Swift language
Support for the modern Canon EOS cameras (such as the 1D X Mark II, 5D Mark IV and 5DS) has been added
 Live View related shutter actuations are displayed when possible
 Shutter count is shown along shutter's rated lifespan so you can see the percent of its wear
 For selected EOS cameras separate values for photos taken through the viewfinder, photos taken via the Live View and a number of Live View sessions are presented on the detalization bar
 Value fields are made selectable so you can easily extract the data you need
Sharing menu allows you to quickly share the most valuable details about you camera
It's now possible to edit the owner, author and copyright settings of your camera
The issue with serial numbers sometimes being shown as negative values has been fixed
We took it for a quick test spin, and found EOS Inspector easy to use, but it may have dubious Live View actuation readings on older cameras. The cameras tested were a 6D Mark II and a 5D Mark II, and the 5D Mark II's results were highly questionable.
Still, the regular shutter count looked right. It unfortunately just renders some of the new features useless for older bodies, or at least this particular body. In EOS Inspector's chart of the 65 cameras supported, it marks the 5D Mark II as "it depends" for Live View count, so perhaps that's what that means.
SaveSave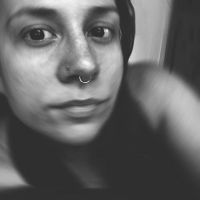 Holly Roa
Seattle based photographer with a side of videography, specializing in work involving animals, but basically a Jill of all trades. Instagram:
@HJRphotos