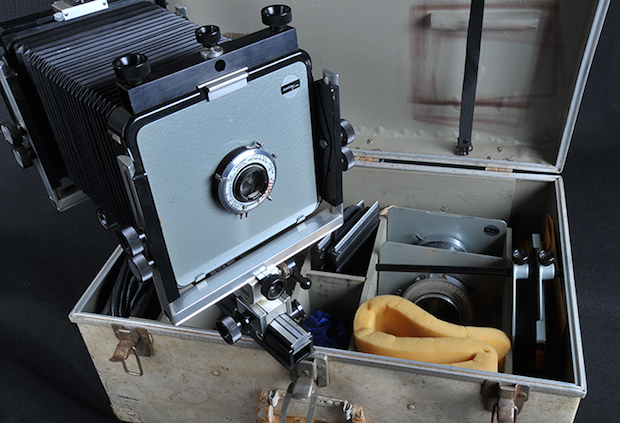 If you ask any photographer to name another photographer that has inspired them, a popular answer would be Ansel Adams. But beyond the photographic community, he is one of the names that transcends time as one of the greatest photographers ever, and on July 9th, a part of his legacy will be auctioned off.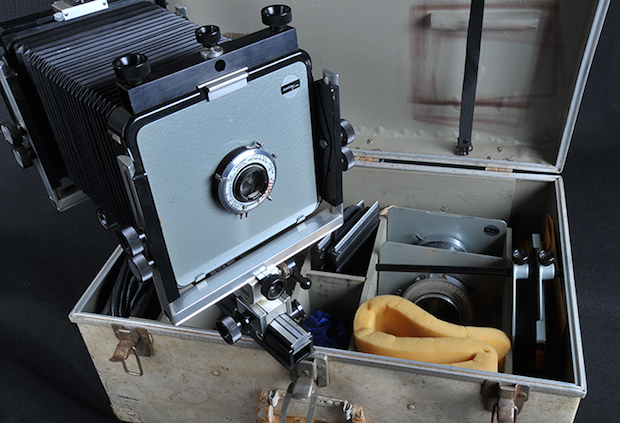 Adam's legendary Arca Swiss 4×5 view camera, which he used from 1964 to 1968, is being sold as part of an auction being put on by revival auctions. Start saving your pennies though, as this camera is expected to go as high as $300,000. Given the rarity of Ansel Adams items available, this may in fact be the first camera of his ever to be sold at auction, so $300,000 seems like a number that could be way lower than where things will actually end up.
What's more, is that according to the description, the camera is still in working order. Not that anyone (especially someone who may spend $300k on  camera) would risk it, but one could feasibly take this bad boy out to a field and shoot a scene with a camera literally used by Ansel Adams. Now, that would be really cool.
As mentioned above, Adams used this camera from 1964 through 1968, after which he gave the camera to his full time photographic assistant, Liliane DeCock. DeCock passed away in 2013 and passed the camera on to her son, who is now looking to offload the historic camera.
If you happen to have $300k lying around and feel like taking a stab at the bidding war that will no doubt break out over this piece, you can head on over to the Revival Auctions website for full details on how to bid.
___
What are your thoughts on this camera going up for auction? How much do you think that it will go for? Leave a comment below!
[via Phoblographer, Images via Revival Auctions]