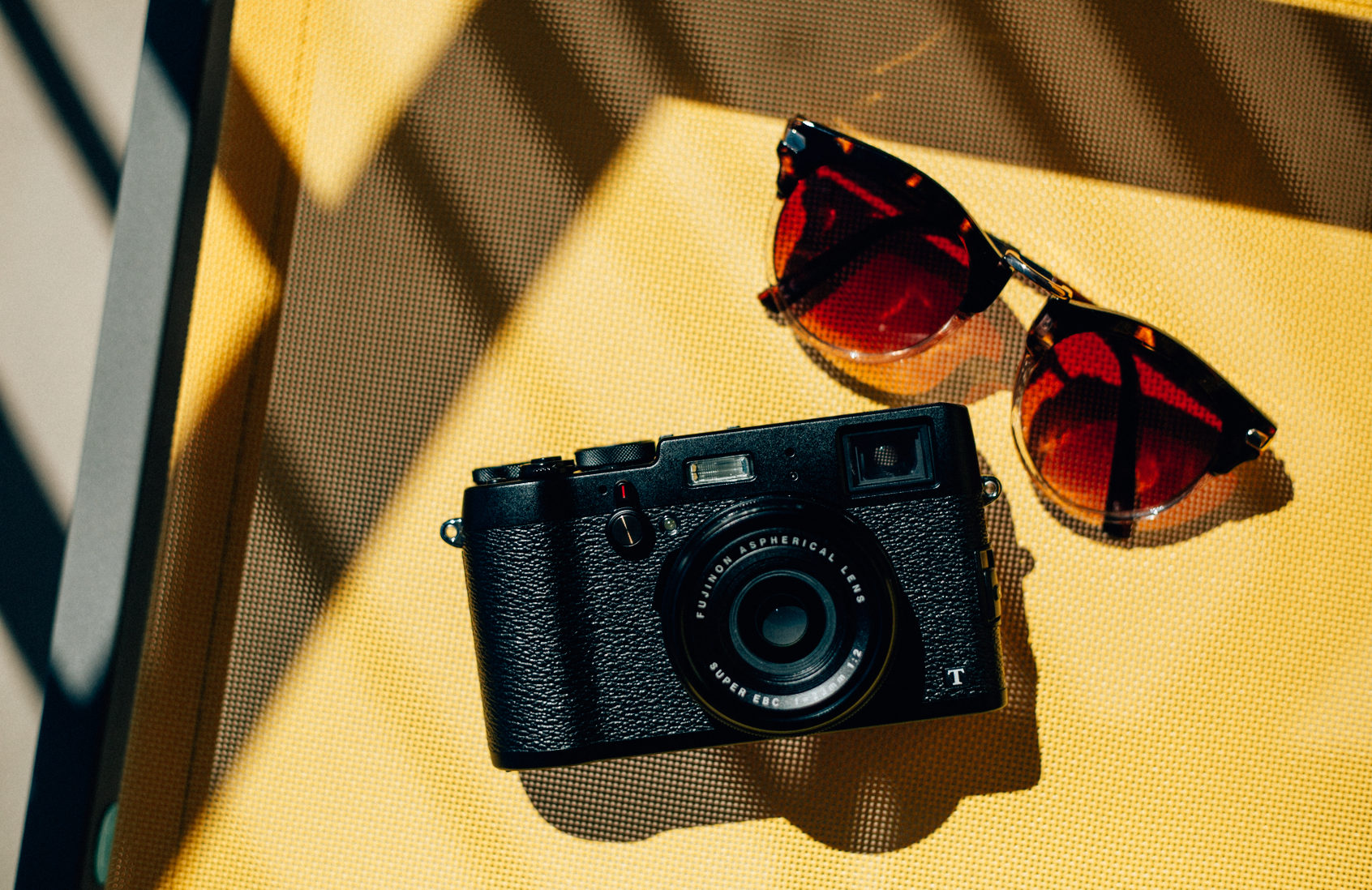 As someone who has made a practice of lugging around a Canon 5D Mark II as a travel companion, given the chance to use the Fuji X100T was something I embraced wholeheartedly, especially before a much-anticipated trip to Hawaii. Knowing that this particular camera has proven itself to be a formidable friend of both hobbyists and professionals for its quality and decidedly compact size, I genuinely couldn't wait to see for myself.
16-megapixel 1.5x crop sensor
Fixed 35mm equivalent f/2 lens
ISO 200-6400 Native, 100-51200 using LO and HI
Hybrid mirrorless system with optical rangefinder / electronic viewfinder
Built-in Wifi
Hybrid mechanical / electronic shutter, electronic shutter capable of 1/32000 sec
1080p 60fps etc video
Built-in intervalometer
Built-in ND filter (A true ~3 stop ND, not just "ISO LO")
Different, but in a Good Way
One of the first things is that, yes, the X100T is quantifiably smaller and lighter than any camera I've thought to bring on a trip. I welcomed the fact that instead of having to carry around my Mark II and a couple different lenses in a large camera bag, I was able to put the Fuji into my purse without a second thought. The Fuji's compact size also made it easily accessible as I could sling it over my shoulder without any added strain.
Second of all, for such a small camera, it definitely packs a punch. The overall quality leaves little to be desired as images are consistently sharp and incredibly detailed. A bonus feature that I thought to be pretty exciting was the  X100T's Film Emulation Mode, a staple favorite among Fuji X series cameras and Fuji users the world over. As a lover of shooting film and classic film cameras, I thoroughly enjoyed the fact that my images were given that iconic Fujichrome Provia touch (natural, rich-looking tones and everything).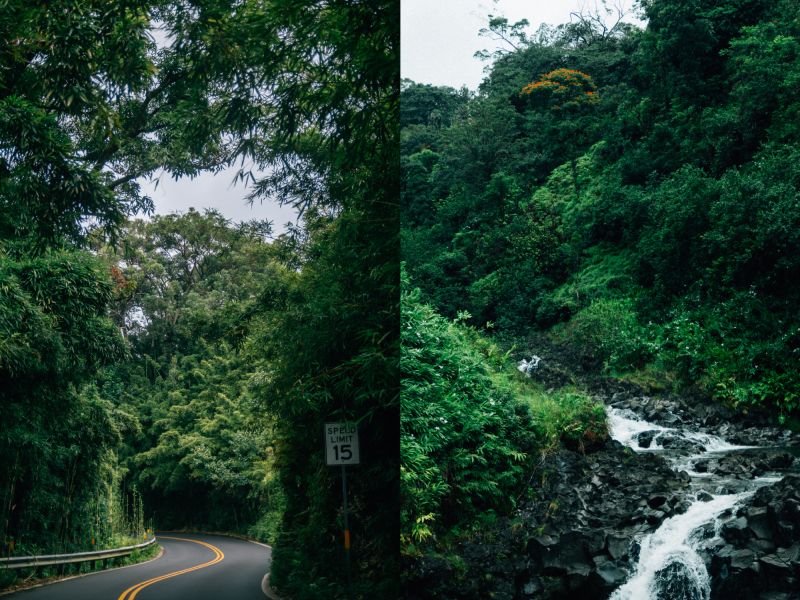 Something that immensely surprised me was the Fuji X100T's impressive dynamic range. Regardless if I was shooting JPEG or RAW, the shadow recovery was far beyond what I had imagined or expected. I'll admit, there were times where I was in a rush and was being a little negligent of my camera settings or just simply trying to underexpose to retain all of my highlights. But, no matter the circumstance, the Fuji gave me generous amounts of leeway in post; so much so, that I was able to bring back a decent amount of color up and out of the shadows.
When being Sensor-tive is a Good Thing
Even in low light, the X100T does exceedingly well. 'Impressed', seems to be the keyword here as I was, again, surprised at how this little Fuji was able to handle itself in precarious conditions.
Because the Fuji is on a fixed 35mm lens, there were many times where I was shooting with the intention to crop.  As you can see in the example below, there were moments where my positioning was not the best but the X100T was able to save me and let me shoot from where I could and still get a 'workable' image with minimal noise.
Another instance where the Fuji began to solidify its place amongst my best friends was after I had shot the image below. As you can see, the following image was taken at 6400 ISO and that was something I did not notice until uploading my images into Lightroom. Besides my initial thought of, "Why on earth was I at 6400 in broad daylight?" I saw that regardless of my momentary lapse—and what I chalked up to be an accidental bump of my ISO settings—the final image was solid, even at 100% crop. The image shows that much of the smaller details were decently retained as well as showcasing a respectable amount of grain.
Learning to Adapt(er)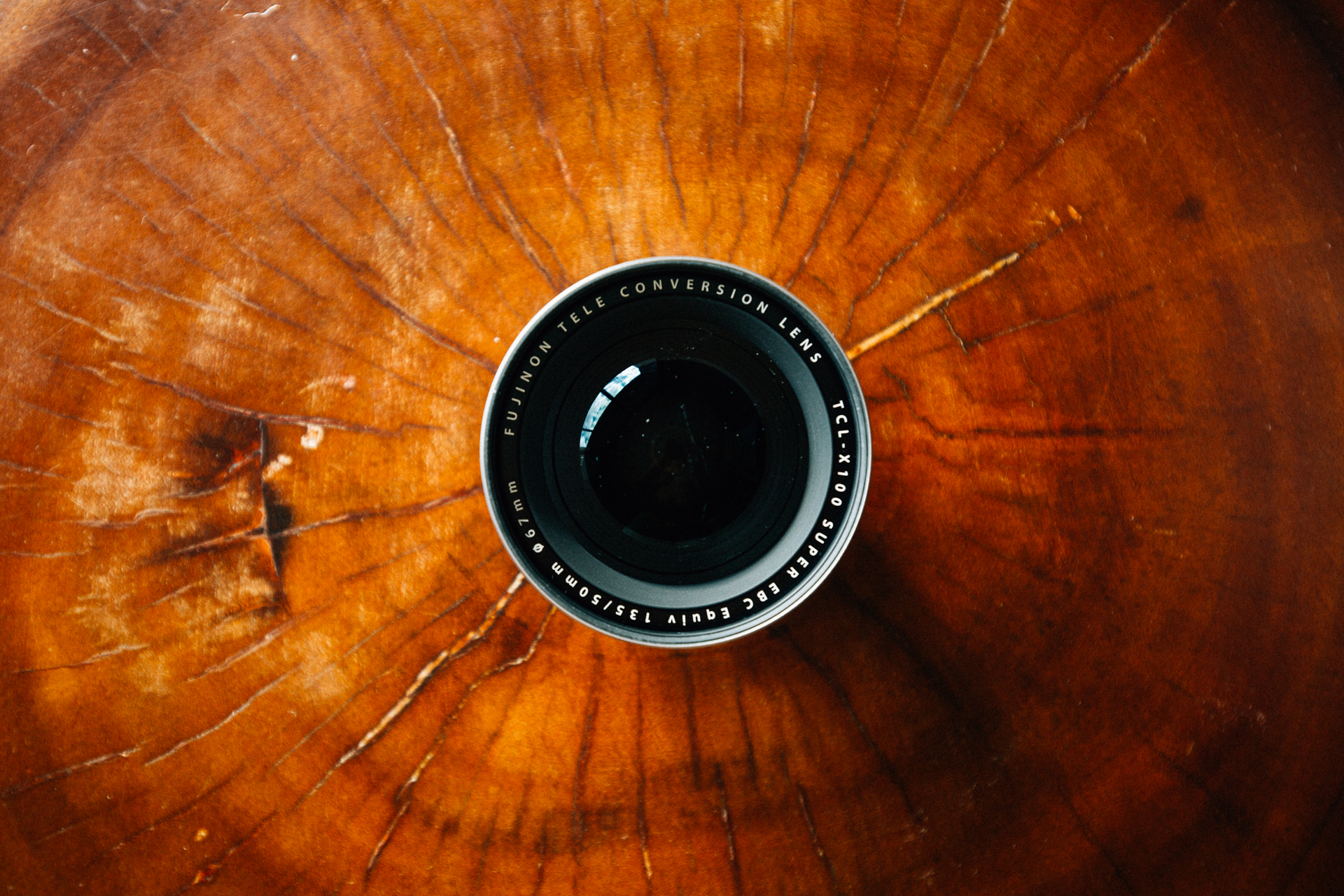 Throughout my travels, I was intermittently switching between the X100T's fixed 35mm lens and the Fujifilm TCL-X100 Telephoto Conversion Lens, an adapter that transforms the original fixed 35mm to an effective 50mm lens.
This adapter proved itself to be both desirable and difficult. Desirable in that the compression and bokeh with the TCL-X100 made for beautiful portraits and just about anything else I wanted to aim my camera at.
Getting up close and personal for more macro, detail shots also came easily with the conversion lens.
However, one of the very first issues I came across was simply attaching the adapter to the existing lens on the camera. Not only was removing the lens ring from the 35mm slightly taxing (I probably spent a couple minutes getting a decent grip on a groove-less ring) but when going to screw on the adapter, I found that the grooves on the adapter weren't the most secure. Getting the conversion lens to actually attach to the camera would take me finding the absolute perfect sweet spot in which the lens perfectly balances on top before I could try screwing it on, and hoping that it would be aligned correctly (there is no definitive "snap" or guidance given with these grooves like when attaching lenses onto a larger DSLR).
The fact that attaching the conversion lens felt like such a delicate process, this deterred me from ever wanting to remove the lens while I was out, defeating the idea of having an incredibly versatile, on-the-go experience with this adapter.
This, of course, is not something I would consider to be a deal breaker, as the quality of the images is definitely still worth it. This is just something to consider as I felt cornered into using just the 35mm or just the 50mm for prolonged periods of time.
The TCL-X100 does come with a small bag that I ended up keeping the lens ring and lens caps in, but the idea of having to stop, carefully unscrew the adapter, cap it, get my shot with the 35mm, then go through the process of attaching the adapter again was something I just didn't want to do while on a busy sidewalk or at the beach. A small factor to also consider when using the 50mm adapter is that it does double the thickness of the camera in its entirety as the depth of the conversion lens is the same as the camera body itself. This definitely does make the camera less compact, but again, not a deal breaker.
In Conclusion
All in all, my experience with the Fuji X100T lived up to the hype and I ended up liking this camera more than I thought I would. Sure, I had a few moments of frustration with this camera, but any cons that I have listed here were greatly outweighed by the pros. Both the camera and the adapter performed incredibly well, and as I have testified before, usually better than I expected. With that, I would highly recommend this particular little camera to be your travel buddy on your next adventure.
You can get the X100T here, and there's an X100T kit with the 50mm adapter for a $200 savings. Check it out here.