We're going to use a full range of lighting modifiers from one of our favorite modifier makers, MagMod (who were among the first on the scene to use magnets and simplify the entire process of modifying light), to see how the same scene changes under different light. This series of portraits will reveal how each modifier works and should give you some ideas on how to create the look you're after. So, let's get to it. Bookmark this article/video and use it for reference.
Video
Lighting Modifier Checklist
Here are the modifiers we used for comparison.
MagGrid + MagSphere
MagBox 36 Strip
MagBox 42 Octa
Rules for Our Lighting Modifier Comparison
To help ensure consistency, we decided on the following:
Our subject wore the same outfit and stood in the same pose for all of the shots in the series.
We used the same location throughout the series of images.
For the lighting pattern, we used the Rembrandt pattern, which we achieved with placing the light roughly 45-degrees off-camera.
We also used a tripod in portrait orientation to keep the composition unchanged.!
The Results
Here are the results from our comparison using the full lineup of MagMod's modifiers.
Ambient Exposure (No Flash)
Bare Bulb (For Comparison)
MagMod Modifiers: MagGrid
MagSphere
MagMod Modifiers: MagGrid + MagSphere
[Related Reading: Mastering Light Control with MagMod Modifiers – Part I]
MagBounce
MagSnoot
MagMod Modifiers: MagBox 24 Octa
[Related Reading: Hard vs Soft Light Layering: Mastering Light Control with MagMod Modifiers – Part II]
Magbox 36 Strip
MagMod Modifiers: MagBox 42 Octa
Conclusion
Refer back to this article and video for a full reference guide to MagMod Modifiers.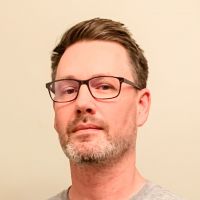 Sean Lewis
Sean fell into photography while teaching for a non-profit. What started as a minor task - documenting guest speakers and classroom activities - grew into a major obsession, and eventually led to a position shooting with Lin & Jirsa. Nowadays, at SLR Lounge, Sean's work as a marketing associate merges his interest in the fields of photography and education.