While still under the 2015 moniker, Adobe has updated the desktop variant of Lightroom to include new lens and camera support and increasing performance. In version 2015.12 and 6.12 Adobe says the goal of this release is to provide additional camera raw support, lens profiles and address several bugs, including:
A problem with missing iPhone video GPS data
HSL Target Adjustment Tool erratic behavior
Export from DNG to JPG for Flickr resulting in an error
Moving files causing erratic deletion of said files.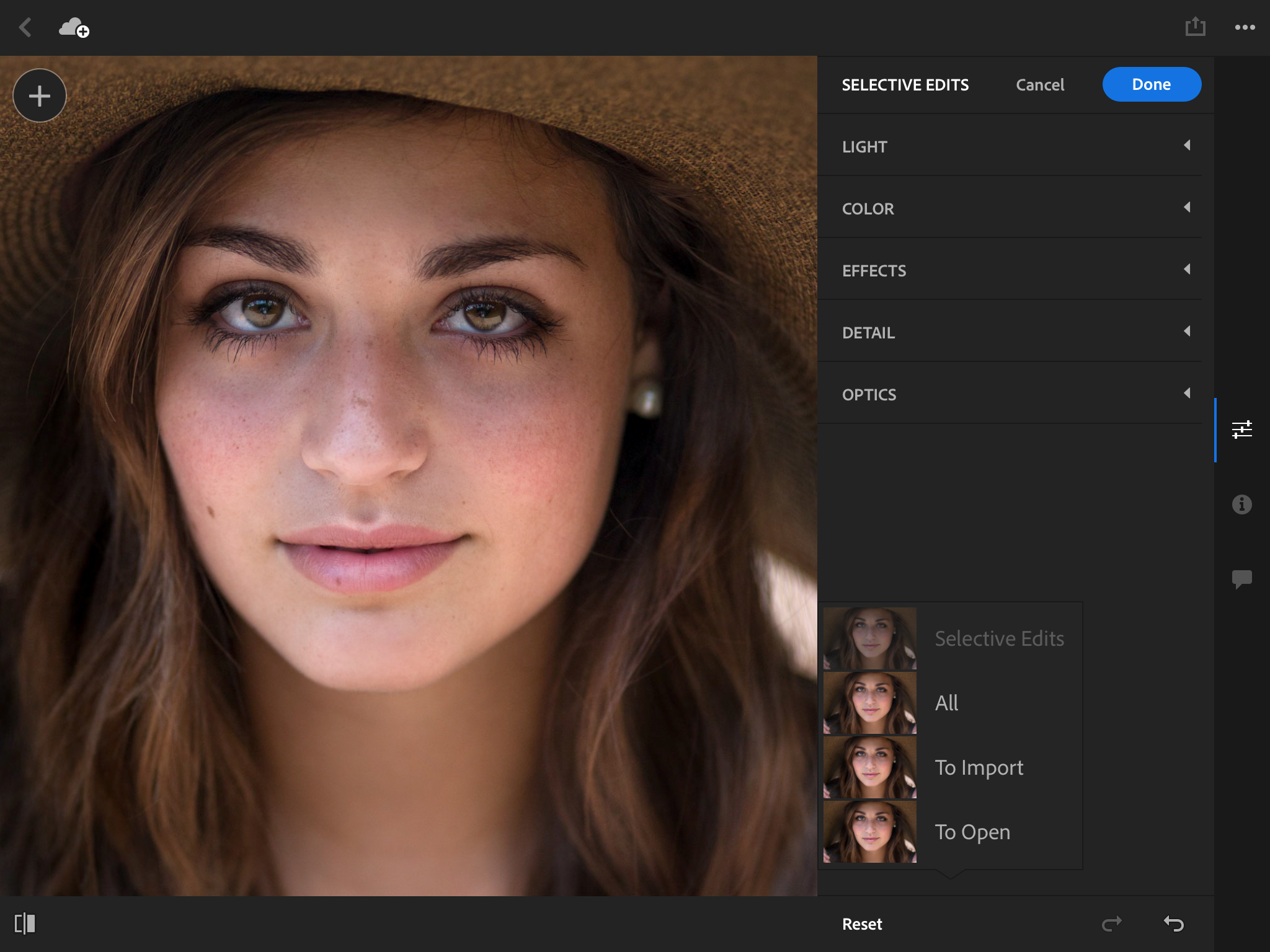 Alongside the latest mobile offering, both updates include the same new camera and lens support updates, including the Canon EOS 6D Mark II, the Rebel SL2, Nikon D7500, and Leica TL2.
Lens profiles now includes the Laowa 12mm f/2.8 Zero-D, Fuji conversion lenses, Tamron SP lenses for Sony A mount, as well as the 12-24mm f/4 G and 16-35mm f/2.8 GM.
In addition to releasing Lightroom CC 2015.12/6.12, Adobe has released Adobe Camera Raw 9.12, skipping over 9.11 for respect of the tragic events of that day.
The updates also include new color matching camera profiles particularly Nikon and Panasonic Lumix color and monochrome profiles. Including Green, Orange, Red, Yellow filter Monochrome filter effects for the D750, D5, and the DF.
Lightroom users who participated in the "performance survey" will be hard pressed to find out that issues they had have not been addressed.
The response from Adobe, "We appreciate your candid feedback on Lightroom performance, and are working on several projects to address your concerns."
Performance improvements, related to the GPU, have enhanced in several areas including panning, zooming, and the local adjustment brush. Adobe advises customers of Lightroom still experience crashing problems, should update to Radeon Software Crimson ReLive Edition 17.7.1, if they're using older AMD GPU drivers, and that they to fix the problem. (which can be found here).
Justin Heyes
Justin Heyes wants to live in a world where we have near misses and absolute hits; great love and small disasters. Starting his career as a gaffer, he has done work for QVC and The Rachel Ray Show, but quickly fell in love with photography. When he's not building arcade machines, you can find him at local flea markets or attending car shows. Explore his photographic endeavors
here
. Website:
Justin Heyes
Instagram:
@jheyesphoto