Today we received an official confirmation after information had been circulating last week of lighting company Bowens' untimely demise. After 94 years of business, Bowens is down for the count. Last year they were acquired by the investment firm AURELIUS, unfortunately for Bowens, as an add-on to a transaction that held higher value to the firm. Calumet, the other brand bundled in the acquisition, is intended to expand across Europe.
Some curious claims have been made in an attempt to explain Bowens' failure. AURELIUS told PDN,
"…the far-reaching changes affecting its market, including new, considerably less expensive products by Chinese manufacturers, product innovations by competitors, and the changed buying behavior of professional photographers, who are now only willing to invest in new equipment if the investment guarantees additional income."
In Europe, Calumet will continue to provide service for discontinued Bowens products, and Calumet CEO Christof Bergmann has told PDN that they are working to ensure service globally, though details are not available on that yet.
From a consumer perspective, it's not particularly surprising that Bowens would not make the cut when acquired by a new company. Their Generation X Line, released in 2016, was a step to get in line with the times, but it appears to have been too little, too late. Prior to that release, their products felt dated and lackluster in comparison to other lighting options available.
If nothing else, the ubiquitous Bowens mount will surely live on, as it has become a standard for non-proprietary lighting mounts around the world.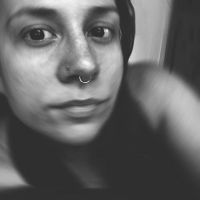 Holly Roa
Seattle based photographer with a side of videography, specializing in work involving animals, but basically a Jill of all trades. Instagram:
@HJRphotos