The idea of switching or adding a new camera system is often viewed through rose colored glasses, but the reality of actually going through the process can be far less enamoring once you account for the shortcomings of your new camera and the cost of addressing them. However, that probably isn't enough to stop you from taking the plunge, nor should it be. The events of this summer will weigh heavily in the decision of whether or not many photographers stay loyal to their brand or move on to greener pastures.
The Sony mirrorless system is maturing before our eyes and if you're undertaking the obligatory research to make the switch, here are some accessory recommendations for you to consider as you enter into the new camera ecosystem.
#1 – Sensor Cleaning Tools
A camera air blower may seem insignificant and you may be in luck because already have one. However, if you considered this a "nice-to-have" for your DSLR, know that this is a "need-to-have" with your new Sony. Going mirrorless opened up many feature opportunities but, it also exposes your sensor to the elements every time you switch a lens.
Amazon Basics Cleaning Kit – $9
Altura Professional Cleaning Kit – $10
Giottos Rocket Air Blaster – $12
#2 – Batteries & Chargers
The Sony a7 and a6XXX series share the same NP-FW-50 battery and therefore, they all suffer from less than ideal battery performance. Furthermore, they don't ship with an AC power battery charger and can only be charged in the camera. You can buy a Sony charger for $40 and an extra battery for $52 or you can explore more affordable third-party options.
Sony BC-TRW W Series Battery Charger – $40
RAVPower Battery Charger Set – $28
Note: The Sony a9 uses a new battery (Sony NP-FZ100) which has been said to alleviate the battery performance concerns.
#3 – Grips
If you want to take advantage of your newly acquired battery power and avoid the workflow interruption of switching batteries, a grip is a way to go and your options abound. Additionally, the ergonomic challenges presented by these smaller cameras are partially addressed by girth added by a grip.
Full Frame a9 Grip
Sony VG-C3EM Vertical Grip – $350
Full Frame a7 Series Grips
Sony Vertical Battery Grip for a7 II, a7R II, and a7S II – $350
Vello BG-S3 Battery Grip for Sony Alpha a7 II, A7S II & a7R II – $68
APS-C a6xxx Series Grips
Vello BG-S4 Battery Grip a6300 – $70
#4 – Adaptors
Leaving one camera system for another can be a pricey and sometimes emotional process. After all, we photogs really love our lenses and some of us probably have stories attached to them. Or maybe you aren't looking to leave your system but, merely add a Sony camera to your kit. This is one of the benefits of a Sony these days is that you can mount about any lens to it with the right adapter, so there's no need to purge all you've got. It's less a matter of switching than adding to.
Adaptors for Canon Canon 
Metabones Canon EF/EF-S Lens to Sony E Mount T Smart Adapter (Fifth Generation) – $399
Sigma MC-11 Mount Converter/Lens Adapter – $249
Adaptors for Nikon Glass
Metabones Nikon G to Sony NEX – $140
Vello Nikon F Lens to Sony E-Mount Adapter – $90
Fotodiox Nikon F G-Type Lens Sony E-Mount Adaptor – $80
Nikon F-Mount to Sony E-Mount Speedbooster – $480
Note: Be sure to read the description on the adapter carefully to ensure that it provides all of the functionally you desire. Some adapters do not provide autofocusing capability.
#5 – Cages
If you shoot Sony for their video features, you'll probably want to build out your rig. Affordable and durable cages will give you the ability to enhance your video & audio capturing capabilities. Here are some great options for your consideration.
Full Frame a7 Cages
Axler Professional Cage – $237
Sony a6500 Cages
CAMVATE Aluminum Alloy Cage – $76
Sony a6300 Cages
Smallrig Cage for Sony a6000/a6300 – $44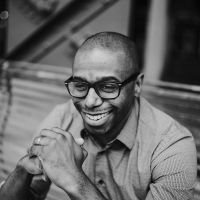 Wendell Weithers
Wendell is based in Atlanta where he shoots events, portraits, and food photography. He also supports his wife Andrea as she runs their cake design business, Sweet Details. Instagram:
Wendellwphoto