We all know there are lots of different ways to achieve the same look. From the lights we choose, to the retouching we do in Photoshop, there are often dozens of different paths a photographer can take to arrive at the same destination. Within still life photography, I believe the same can be said, to a degree, when it comes to lenses. That's why answering the question "what are the best lenses for still life photography?" is surprisingly difficult. Today I'll be letting you know what a still life photographer needs from their lenses, and I'll be giving you a few recommendations.
The Best Lenses For Still Life | What Do You Need?
As always, this will depend on what you're shooting and how you're shooting it. Things to consider will be; your subjects size, your lighting set up, your set, the space you're shooting in, and the distance you need to your subject. By knowing that info, you'll be able to answer the question "what type of lens do I need?"; macro, zoom, prime, telephoto, wide-angle and so on.
Leaving the more obvious requirements aside you may be surprised to hear that many lenses will provide you with the quality necessary for still life photography. Why? Still life photography is usually shot at high apertures and if using programs like Helicon Focus, you can shoot at your lenses "sweet spot" and get the maximum quality.
In addition, it may surprise you to hear but most still life images don't involve moving subjects, who knew! As such, the latest and greatest focusing system is not needed. Nor do we need any kind of vibration reduction/stabilization technology as we're almost always shooting on a tripod. There are really only two main things a still life photographer needs from their lens.
To be sharp in the f8-f11 range (so most lenses)
to be the appropriate focal length for your subject
Ok, it is nice to have a lens with decent manual focus. One where you don't turn the barrel a little and suddenly find you've gone from infinity to close focus. With that in mind, however, I've taken many great photos using Nikon's basic 50mm 1.4g, and Canon's 50mm 1.8. The most important part of still life photography is knowledge and imagination. On the subject of knowledge, check out one of my recent articles all about photographing watches, find it here.
Best Still Life Lenses For Versatility
Sometimes versatility is a big requirement. Let's say you've been asked to shoot 60 pairs of shoes in a day, with multiple angles of each. Not a fun day but we've all gotta pay the bills. In that situation, I'd want a zoom lens so I didn't have to move my tripod too much; saving precious time. There are loads of other situations where versatility is a big consideration and here are my lens recommendations.
Sigma 24-105mm f/4 DG OS HSM Art 
Nikon AF-S NIKKOR 24-120mm f/4G ED VR 
While a 24-105 is not going to win many prizes for its sharpness, it will be good enough for a day of ecom. Heck, for most clients it will be good enough full stop, shoot at the f8-f11 sweet spot and you'll be fine. The great thing about a 24-105 is the versatility it offers. It's got a decent zoom range and even has some macro capability. For a cheaper version, I encourage you to look back to some of the older incarnations of these lenses, most of which are just as good but lack some modern features.
Best Still Life Lenses For Macro Work
As a still life photographer, you'll often find yourself shooting very little things. At that moment, the lens you need is a macro. I don't just mean one which says macro on the side but actually only offers a paltry amount of magnification. No, I'm talking a proper 1:1 macro lenses. The great thing about macro lenses, no matter what the budget, is that they all tend to offer excellent sharpness. The benefits of buying a more expensive macro lens is often just working distance and a slight bump in optical and build quality.
Budget
Sigma 105mm f/2.8 EX DG OS HSM Macro 
Mid-Level
Tamron SP 90mm f/2.8 Di Macro 1:1 VC USD 
Canon EF 100mm f/2.8L Macro IS USM 
Nikon AF-S VR Micro-NIKKOR 105mm f/2.8G IF-ED 
Expensive
Sigma 180mm f/2.8 APO Macro EX DG OS HSM 
Nikon AF Micro-NIKKOR 200mm f/4D IF-ED 
Canon EF 180mm f/3.5L Macro USM
If someone could only afford one lens, I would suggest getting a macro in the 100mm focal range. Macro lenses offer amazing value for money and can be used for a wide range of subjects. If price is an issue, take a look at all the older models of the lenses listed above. Just like with the 24-105mm lenses the older versions are often very similar in optical quality but lack a couple modern features which still life photographers don't need anyway.
Best Speciality Still Life Lenses
At times, you'll want to get creative. Or you might want a lens that you can parade about in front of your photography buddies despite it being pretty useless for still life. When that moment arises, any of the following will do. Only joking. Although still life photographers generally shoot with lenses on the longer end, a wide-angle lens can often provide an interesting perspective which is different from the norm.
Tamron SP 15-30mm f/2.8 Di VC USD 
The Tilt Shift Lens
Tilt shift lenses used to be very popular in still life photography and, to a lesser extent, still are today. With the advent of programs like Helicon Focus, however, the popularity of Tilt-Shift Lenses has diminished somewhat. Although that is the case, there are still lots of times when a Tilt-Shift lens can come in pretty handy. Check out the video below for a quick explanation of what a Tilt Shift Lens can do.
In terms of recommendations, there's not a huge selection of these lenses out there. Check out the offering for your particular brand of camera and you'll probably only see 3-4 choices.
Final Thoughts On Lenses For Still Life Photography
In lots of genres you'll often hear the criticism "you only take good photos because you have that lens" or "this amazing camera" and so on. Within still life, it's much harder for that statement to hold any weight; to be honest, it rarely does anyway. With still life photography, your camera and lenses tend to just sit there and wait for a photo to be taken. All the creativity, all the magic of the shot, happens far away from them. Yes, they take the photo, but the creation of the photo has very little to do with them.
An amazing still life photographer can take a good photo with the most basic of cameras and lenses. So don't get hung up on this. Buy a lens that works for your subject and space. After that, start getting creative and stop obsessing about gear.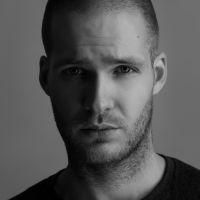 Max Bridge
Max began his career within the film industry. He's worked on everything from a banned horror film to multi-million-pound commercials crewed by top industry professionals. After suffering a back injury, Max left the film industry and is now using his knowledge to pursue a career within photography. Website:
SquareMountain 
Instagram:
Follow Author