So this is a new one for me. Yes i've used PC's in the past, sheesh, I used to build them from scratch and have been known to cause some to burst into flames back in the early days of overclocking….but those days are LONG since behind me. When I took my first film school class that had Final Cut as mandatory training/courses, I made the jump over to Macs and never looked back. Fast forward to just after Christmas. My nearly 10 year old MacBook Pro is on its last leg and It was more than due time for an upgrade, so I nabbed the 2018 model as it went on sale without a second thought. Right after I got it setup, is when I found out i'd be reviewing the new Acer ConceptD 7 Laptop.
Initially I was kinda frustrated about the timing, but then got excited to mess with this beast, side by side with my new MacBook pro to see how they stood up to one another pound for pound….and well…lets just say I was kind of blown away. So before I get into those comparisons, let's dive into the details of one of Acer's new Creator series of devices.
Key Features of the Acer ConceptD 7
Lightweight Design

Made with a magnesium alloy chassis, the ConceptD 7 is durable, thin, and lightweight measuring 0.7″ thick and weighing 3.31 lbs.

Display

The 15.6″ display features thin bezels for an 80% screen-to-body ratio, as well as a 3840 x 2160 4K resolution for crisp, clear details. For color-critical work, it's Pantone-validated with 100% coverage of the Adobe RGB color palate and a Delta E value of less than 2.

NVIDIA GeForce RTX 20-Series Graphics

Based on NVIDIA's Turing architecture, the NVIDIA GeForce RTX 20-series graphics card provides major improvements in performance, memory bandwidth, and power efficiency over its predecessor, the Pascal architecture. Moreover, it features dedicated Ray-Tracing cores for enhanced graphical quality and life-like images.

Quiet Cooling

The ConceptD 7's cooling system operates at under 40 dB, so you can focus on what's important. This sounded too good to be true, but, spoiler alert, even when rendering a 4k timelapse video, this thing was SUPER quiet!

Thunderbolt 3

Thunderbolt 3 is a hardware interface that utilizes the reversible USB Type-C connector. Doubling the speed of its predecessor, Thunderbolt 3 features a maximum throughput of 40 Gb/s when used with compatible devices. The connector also transmits data via USB 3.1 at up to 10 Gb/s, and dual-bandwidth DisplayPort 1.2 allows you to connect up to two 4K displays simultaneously. Additionally, you can daisy chain up to six devices from a single Thunderbolt 3 port.

Audio

Waves MaxxAudio, MaxxBass, and MaxxDialog offer users a variety of audio adjustments and enhancements for a better listening experience. Users can also enjoy virtual 360° surround sound audio with their headphones.
[Related Reading: Razer's New Groundbreaking Studio Edition Laptop: Insane Power for a Reasonable Price]
What Is It?
The Acer 15.6″ ConceptD 7 Laptop is a sleek and stylish system designed for professional and enthusiast creators who deal with color-critical content. It has a 15.6″ display, driven by NVIDIA GeForce RTX 2060 graphics, features a 3840 x 2160 4K resolution and is Pantone-validated to ensure accurate colors with 100% coverage of the Adobe RGB spectrum, as well as a Delta E value of less than 2. It's also got a Matte screen that I LOVE, considering my previous MacBook Pro was the last generation of the "Anti-Glare" screen.
Complementing its RTX 2060 graphics, it's outfitted with a 2.6 GHz Intel Core i7-9750H six-core processor, 16GB of DDR4 RAM, and a 1TB NVMe PCIe M.2 SSD. Other integrated features include an HDMI port, a Thunderbolt 3 port, USB Type-A ports, a webcam, a microphone, speakers, and audio in/out jacks. And, it comes loaded with the Windows 10 Home OS. Having come from 10+ years of not touching a PC, one thing I immediately enjoyed was how easy it was to navigate the Windows 10 interface! Kind of like riding a bike haha.
This laptop was initially released back in April/May of 2019 and part of Acer's "creator" line which is basically a content-creator version of their high-quality gaming laptops. While it's the same weight, design, and size as the gaming counterpart, it's got a lot of differences that makes it appealing to creators like us in the photography industry. As mentioned above in some of the key features, the first thing to take note of is the incredible 16×9 format 4k matte display that can handle many harsher lighting conditions than a standard "glossy" screen. It's rated at SRGB 100%, Adobe RGB 100%, P3 90%, NITS 325 (not as bright as the macbook pro but still VERY usable in the California sun), Delta E <2, and it has a pretty standard 720p webcam for those of us who need to be involved in conference calls and web meetings. (Or you just feel like taking a selfie while writing/editing away at your local coffee shop).
Additionally, for the audiophiles out there, the sound is pretty awesome as well, BUT, the speakers are on the bottom of the laptop, which means depending on where you're working and its surface, the sound can be pretty tin-can-like compared to some other Laptop designs. One thing that was already mentioned as well in the key featured, and after multiple tests, holds true, is the "volume" of the system fans. Despite pushing some heavy rendering loads for 4k video and photo exports, the Acer ConceptD 7 held true at a maximum of 45dbs! Now the trade off here, is apparently when compared to the "gaming" versions of this laptop, it's throttled or had its power is turned down to have a quieter experience.
Naturally, I had to install and try out a game or two to see what I may be missing as a console gamer, and what I found is you can get pretty great frame rates with 30-120fps depending on the game and load, but after doing some digging online, I found the rates I was getting won't be as good as the gaming unit. So, to keep things open and save everyone some time, if you're looking to primarily game on this computer, you may want to just go ahead and look at the official gaming versions and call it a day. But if you're a photographer/videographer, well let's just keep reading!
Who Is It For?
As mentioned above and intermittently throughout this review, the Acer ConceptD 7 laptop is made for creatives who need something powerful, fast, travel-ready, and significantly cheaper than the competition for comparable specs.
As far as the working creative on the road, the only thing missing from this device is a built-in SD card reader. While that doesn't seem like much of a big deal since pretty much everyone with an SD card probably owns a card reader and has it somewhere in their bags, it's still a super nice, convenient thing to have had included given the other plethora of inputs and options on the computer.
Quality
The unit we tested comes with 16 Gigs of ram which is upgradeable, and it has 3 fans for cooling (much like the Triton 500 gaming version. The battery size is only 80 watts, but we were able to get over 6 hours of life out of it with lightroom/photoshop running non stop. So that's pretty impressive.
Now since I bought the 2018 Model MacBook Pro, it came with the "infamous" butterfly keyboard design, and if i'm honest, I LOATHE it. I've started carrying an external keyboard with me everywhere now. With that in mind, on the Acer, thankfully the keyboard is mechanical and it felt great to use. Especially when compared to the Butterfly keys on the Mac. The keys felt great, had a great response reaction, and as a writer, the sound was just satisfying!
The touchpad, on the other hand, is smaller than I've been used too over the years, but it's "glass" and very responsive so even that was actually very nice to use. Maybe not as perfect as a Macbook Pro touchpad, but still very good.
The weight of the whole laptop is impressively low, (one of the lighter ways to get a 4K display!) and is easily packed away in any backpack or shoulder bag. The material (other than being white, which I felt might be easily "dirtied") was very sturdy and durable. Some of it is aluminum, but it's not "milled" like Macbook Pros are, so there's just slightly more luxurious of a feel with a "MBP".
Basically, having only Macbook Pro's as a reference for the last decade, this laptop feels like it's pretty top-notch!
Setup & Install
Out of the box, much like a new MacBook, the Acer ConceptD 7 took little time to be up and running. The "Wizard" was very easy to get through for the initial setup and configuration of the laptop with very easy to follow prompts, and in just a few minutes I was able to dive in and start playing. What actually ate up most of the "initial" setup time…well…were the updates!
This the age-old complaint of Mac Vs PC that's kept me from even considering the move back to PC for ages now. "Windows Updates" memes and flak has been all over the mac vs pc debate for ages. Personally,  I never really believed it was that bad, but it was still enough to make me hesitant. Honestly though, after doing the initial setup of this PC and getting all of my apps and plugins installed, the Acer Windows Update cycle wasn't that bad!? Maybe I was lucky and the default install was pretty up to date, but the initial setup only took a few hours….basically the same as my MacBook, and after that I wasn't bothered by the system telling me to update every time I rebooted the machine. That being said though, every time i did decide to check the "Updates" there did seem to always be at least up driver update or something available to install. Thankfully most of the time they were minor and didn't require any restarts.
Now since there were ports everywhere on this guy, getting it setup and configured to do some photo and video editing was really easy. It has the following built in;
Ethernet
3x USB-3
HDMI
2 audio ports
USB-C
Thunderbolt/Display port
Basically, everything you'd need to get rolling in a modern setup for external keyboards, mice, tablets, loupedeck consoles and external monitors.
[Related Reading: The Five Best Laptops of 2019 to Look Out For According to the IFA!]
Using The Acer ConceptD 7 – A Mac User's Point of View
It's only fair of me to admit, that a LOT of the slowness or clunkiness I experienced in this review, was simply my own unfamiliarity with the Windows OS and how to navigate things. The first day I basically just did the full install of the OS and related windows updates, along with installing all of the photo and video applications I used on my day to day life including the Adobe Creative Cloud Suite, Capture One Pro, Luminar 4, JpegMINI, and some other plugins & drivers. Once this was all done, and all the related updates were done (this didn't take long), I started immediately doing some side by side timed tests of imports, exports, timelapse renders, and basic editing workflow tests to see how it felt and compared to 10 years as a Mac only user.
The big test, was 30 gigs worth of RAW files from a Nikon D800 Timelapse session that I imported into a new catalogue, edited, and exported using LRTimelapse to create a 4k timelapse video. In the side by side comparison with my 2018 MacBook Pro, these machines were within seconds of each other from start to finish. So close in fact that when you factor in my "user error" in starting and stopping the timers, there was no clear winner in any test I ran!
The one clear difference I noticed was the quality of the display. The colors, the depth, the response time was absolutely beautiful (even pre-calibration with my SpyderX Elite). With both screens calibrated, the Acer ConceptD 7 just looked so much better than the MacBook Pro. I'm not quite sure how to explain it, but if you get the chance to get side by side with these devices i'd highly recommend it to compare for yourself. I bet you'll feel the same as me! What took me a bit to catch onto was the ConceptD Palette utility. This tool sits in the taskbar and lets you quickly swap between Adobe RGB and a more contrasty "native" color profile, along with several other "presets" that can make quickly moving from photo editing to movie watching, to gaming a breeze!
The one thing that I noticed while using various apps and even internet browsing, is the 4k display does some UHD Upscaling things that can mess with your windows, headers/footers, and layouts in some apps like Lightroom. With UHD Upscaling on, some of the dividers and windows in Lightroom overlapped each other making it, well, it was still functional, but it was just annoying to use if that makes sense? A minor visual nit-pick, for content creators with visual OCD, can be annoying.
Indeed, in an industry where we demand visual perfection, these little design glitches can be frustrating. Honestly though, my guess is this was more of an Adobe code thing than specifically being the Laptops problem as after some discussions about UHD upscaling, I've been told this is pretty common on PC devices. So, really, after a month of day-to-day usage, the little design "flaws" were the only thing I found that "won" in the Mac when compared to the PC! This device ran so incredibly smooth with everything I threw at it, the only headache at all (if you can call it that) was just re-learning the Windows keyboard shortcuts and structure.
Price Point
Here's where things get kind of amazing. The Acer Concept D7 laptop, with all it's incredible hardware and features, is only $2,299.99! I know that may sound like a lot, but when you compare it to the price of an equivalently specced out MacBook Pro, you'll likely be paying nearly twice that price.  So, here's the deal: The ConceptD 7 is an incredible machine, and is nearly just 50% of the cost of a 2018 MacBook Pro with similar hardware!
So, if your only trade off is Mac versus PC, than the decision should be pretty easy! Or, if you're on any sort of budget but are open to all options, then if you can barely afford this Acer you will definitely not be shopping for new Macbook Pros, but 2-3 year old ones instead.
Technical Specifications of the Acer Concept D7
CPU 2.6 GHz Intel Core i7-9750H 6-Core
Maximum Boost Speed 4.5 GHz
L3 Cache 12 MB
Memory Type DDR4
Total Installed Memory 16 GB DDR4
Memory Configuration 16 GB
Buffered Memory No
ECC Memory No
Graphics Type Dedicated
GPU NVIDIA GeForce RTX 2060 with 6 GB GDDR6 VRAM
Total Installed Capacity 1 TB
Solid State Storage 1 x 1 TB M.2 NVMe PCIe
Ethernet 1 x RJ45 (Gigabit)
Wi-Fi Wi-Fi 5 (802.11ac); Dual-Band (2.4 & 5 GHz)
MU-MIMO Support Yes
Bluetooth 5.0
Dimensions 14.1 x 0.7 x 10″ / 358.14 x 17.78 x 254 mm
Weight 4.63 lb / 2.1 kg
Price – $2,299.99
Display
Panel Type IPS
Size 15.6″
Aspect Ratio 16:9
Resolution 3840 x 2160 4K
Touchscreen No
Color Gamut 100% Adobe RGB
Adaptive Sync Technology None
Input / Output
Ports 3 x USB Type-A (USB 3.1 / USB 3.2 Gen 1)
USB Type-C Ports 1 x Thunderbolt 3 (Supports DisplayPort)
Display 1 x HDMI 2.0
Audio 1 x 1/8″ / 3.5 mm Microphone Input
1 x 1/8″ / 3.5 mm Headphone Output
Built-In Speakers 2
Built-In Microphones Yes
Media Card Slots None
What I Liked / What I Didn't Like
The laptop was very well designed, the aluminum casing felt strong and durable, however the white design made me feel that it'd get scuffed up and dirty pretty quickly if I were to take this guy out into the field with me in my daily work, on-location photo shoots. etc.
The display was absolutely amazing, probably the highlight of the experience, and editing images and video on it was an absolute pleasure. If i'm honest, normally I really don't enjoy editing images on any laptops native screen and prefer to wait until i'm at home or in the office where I can connect an external (calibrated) monitor, but the colors and quality of the screen on this thing were just too good to ignore.
Additionally, typing on it was great! (I still find it strange that I've become that person who now comments on the quality of the keyboard….but here we are!) The weight and sound of the keys were good, and the Acer has a soft orange backlight to the keys that you can enable/disable at will to make typing in different lighting conditions easier.
The Trackpad was very responsive and felt incredible to the touch, and obviously, when you've connected a mouse, tablet, or any other peripheral, the response time was pretty much perfect.
While USB memory card readers are pretty commonplace these days, it was still disappointing that the ConceptD 7 didn't come with at least an SD card reader built in. I feel like that was a missed opportunity that hopefully in next generations will be addressed.
The model we tested was the 16gig RAM version with the Max-Q version of Nvidia's 6GB GeForce RTX 2060 but you can get an upgraded version with 32GB of RAM and the 8GB GeForce TRX 2080 video card, both versions have a 1TB PCI Express/NVMe Solid-state drive which didn't stutter when put under some heavy photo stress tests!
Pros
4k Display is gorgeous
Incredible performance under pressure
Sleek/slim design that travels very well
Nice keyboard that felt great to use
Lots of input options to connected devices to
Price!
Cons
Missing SD card slot
Windows Updates every other day
Not a touch screen. Maybe this was just a wishlist thing for me, but it seems that nearly every Windows-based competing option (that targets creatives) has a touch screen version, so I was a little let down that this one didn't.
No fingerprint reader/face recognition for security and easy unlocking.
White case felt like it would look old/dirty fast
Conclusion / Final Thoughts
While i'm very much a rookie again with the Windows 10 OS, as someone who used to love building PCs many years ago, I'm not a "hater" nor a "fanboy" of either OS, I'd say.
I think the Acer ConceptD 7 laptop is a powerful laptop, designed with the discerning, demanding content creator in mind. It's got a lot of muscle behind its CPU and RAM, the components are upgradable, it's got a gorgeous 4k display, and an incredible graphics card for all your video and 3d rendering needs. Basically, this thing is a beast and at the price of only $2,299.99 you can not go wrong!
Granted, my testing on this device was focused 99% on photo and video editing, and I never even got to tap into the design, graphics, and 3d capabilities of the laptop, so anyone else out there who've tested or used this laptop I'd love to hear your feedback and see how that impacts this review.
Honestly, though, the Acer was pretty incredible. I couldn't find any real complaints other than the UHD upscaling glitch that could happen in certain applications, and my unfamiliarity in general with the (new) PC world. The ConceptD 7 laptop was a breeze to use once I got past my personal Windows hurdle, and it worked every bit as well as the new MacBook Pro that I had just ordered and compared it too. Considering the Acer D 7 is currently lower priced than the similarly specced out 15″ or 16″ MacBook pro, it's impossible to not recommend as an option for your next mobile workstation. Especially considering that you could potentially be saving yourself the cost of an external 4K display, depending on your mobility needs and other personal standards!
Pricing & Availability of the Acer ConceptD 7 Laptop
The Acer Concept D7 (as spec'd for this review) is priced at $2,299.99, (a similar MacBook Pro was listed at $4,499 at the time of this review) and is available on B&H.
Pros
Price
Power
Noise / Heat
Video / Picture Quality
Cons
LOTS of Windows Updates
Battery Life is good, but not amazing
No SD Slot
No Fingerprint Reader / Facial recognition
Final Verdict
The Acer ConceptD 7 laptop is incredible workstation for the mobile content creator who demands perfection in color and quality. While not as powerful as some of it's gaming counterparts, this laptop is pound for pound just as fast and good as an equally specced out MacBook Pro, while costing less!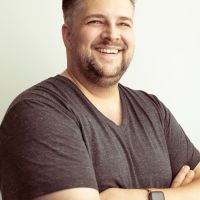 David J. Crewe
David J. Crewe is a full-time commercial photographer and Senior Editor with SLR Lounge. Based out of both Southern California & Las Vegas, Nevada. View his work and blog:
DavidJCrewe.com
Follow his Instagram:
@DavidJCrewe