Meyer Optik Görlitz has been enjoying something of a renaissance of late, and the photography public is here to enjoy the journey. Founded in the late 1890s, it hit stride before WWII when it joined forces with former Zeiss developer who was involved with the creation of famous lenses like the Planar and Tessar, and Meyer Optik Görlitz benefitted not only from this, but from his patent for Plasmat lenses.
However, after expropriation and then liquidation before the start of the 21st century, it wasn't until just a few years ago they returned, and now they've returned to making some really fast glass; the newest being this 75mm F0.95 Nocturnus, the fastest at that focal length, and built for Leica M, Sony E-mount, and Fujifilm X-mount. According to the spec sheet:
sharpness with aperture of 0.95 – 16
the fastest 75 mm lens of the world
with 15 aperture blades
a Bokeh ideal for portrait photography in difficult light conditions
a lens that creates a three-dimensional appearance separating the subject from the background in a characteristic manner
compatible with Leica M, Sony E and Fuji X
clickless aperture ring
Made in Germany
Highest requirements for the glasses used
This is not only an enticing lens for what it is, but comes at an interesting time. Whilst Meyer Optik Görlitz has a history of making really fast glass, it's Leica who has been associated with that lately, and only recently announced and released their Noctilux-M 75mm F/1.25 ASPH. This 75mm F0.95 Nocturnus from Meyer, however, is almost a full stop faster, and where the Leica has an eye-watering, wallet-shriveling price tag of $12,795, this is currently listed at $4,850 USD, making it a relative bargain.
It warrants saying, however, that there seems to be a little discrepancy in pricing on site and in their press release, and we are unclear which is most accurate at this time. Upon visiting their site you are told that there is an early-bird special and the press release says that price is $2,303, but it also has a different and lower expected MSRP too. The delivery date on site says December 2018 and the press release says May, so we'll await updates. You can get it here.
Either way, it's a compelling offering given the space it's in.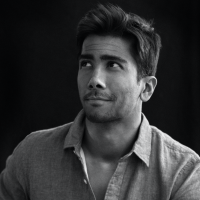 Kishore Sawh
A photographer and writer based in Miami, he can often be found at dog parks, and airports in London and Toronto. He is also a tremendous fan of flossing and the happiest guy around when the company's good.