Even if you're booking as many photo gigs as you can shoot in a year (which is no easy feat), there may be a significant source of income that you're leaving on the table. One of the best ways for photographers to add revenue to their photography business is through selling wall art and photo albums.
Selling wall art and albums is not something you wait to do until after the shoot, however. It's a process that starts with the initial meeting and carries through to a design consultation after the photos have been edited. These days, most photography clients expect digital images and may need convincing when it comes to buying prints from you. To be clear, you're not trying to sell them something they don't need, but rather educating them on why preserving their memories in high quality prints is important.
To better preserve your clients' memories and help make your photography business more profitable, here are seven ways to sell more wall art and photo albums:
1. Understand the Client's Vision
During the initial meeting, long before the shoot, ask your clients to imagine one print that they would like to purchase and hang on the wall of their home. It's a simple exercise designed to help your clients focus on the type of images they prefer and it allows you to start planning for (and envisioning) the shoot.
2. Communicate the Importance of Print
More than a trillion images were captured in 2018, and most of them likely made a brief appearance on social media before working their way down the feed and falling out of mind. Printed images, however, give us something tangible to see and touch and keep present for generations. Communicate to your clients how their special moments should not only be captured but also preserved in print.
3. Shoot for Story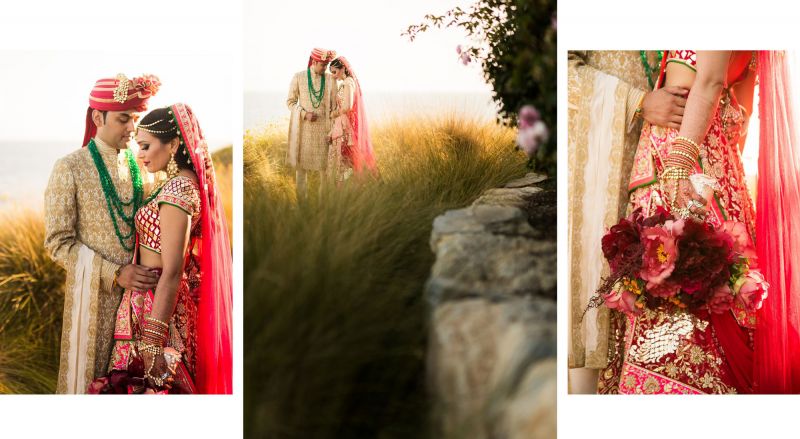 Use information from your initial meeting to shoot for the story and be sure to understand the lighting and posing style that your clients prefer. Once a style is determined, keep it consistent. Moreover, shoot wide, medium, and tight to cover all of the angles for better design and storytelling opportunities.
4. Design for Story
When designing your wall art clusters or album spreads, choose a hero shot  (or featured image) and add images in a cluster that add to the story. The hero shot might be the one image your clients said they would like to hang on their wall during your initial meeting. Either way, it will likely capture the mood and feel of the story and showcase the subjects within the scene.
Speaking of scenes, you should try to include images from one scene only (such as a couples session on the beach), which makes for coherent storytelling and increases your chances of selling more wall art clusters or album spreads that feature other scenes.
If you're new to designing clusters and spreads, you can find more information here. Look for design software that makes it easy to design the products, share proofs with your clients, and order prints and albums directly from your favorite print seller (hopefully, one with designer-friendly options). Bay Photo Lab, for example, is a great resource for Clusters and Splits from MetalPrints, Canvas Wraps and ThinWraps. They are available in a variety of pre-configured arrangements, making it easy to quickly create designer groupings.
5. Offer Unique and Interesting Options
Whatever your client's taste, there is a printing solution that will interest them, including several options that they'll love. Professional printing labs like Bay Photo Lab offer everything from traditional framed photo prints to other uniquely mounted options like canvas, metal, wood. Those who want to update their images can also explore interchangeable mounting options like Bay Photo Lab's Xpozer wall display. Either way, offer your clients a variety of interesting options to help get their images on the wall and keep their most important moments top of mind.
6. Provide A Free Design Consultation Soon After The Session
Offering a free design consultation adds value to the photo package and offers an opportunity to showcase your images while the clients are still excited about them. Use mock-ups to show how images would look in the client's home. It's also extremely helpful to have samples from previous shoots to share with clients so that they can see quality prints firsthand. This is truly where your clients will learn the difference between buying a print from you versus ordering prints from Costco or Wallgreens.
7. Give A Print Credit As Part Of Your Photography Packages
With a credit towards purchasing a print already included in their package, clients will be more likely to purchase wall art and photo albums from you, especially after the design consultation. You can take advantage of the wholesale cost of quality prints with a professional account and set your prices to make this process worthwhile for both you and the clients.
Conclusion
Because your clients have hired you to photograph their important moments, they've already shown that they value photos as a means to preserve their memories. Selling wall art and photo albums is really a win-win for both your clients and your photography business. Their memories will be beautifully preserved and shared for years to come and your business will benefit from the additional income.
Here's a quick recap of the 7 tips we offered above to help photographers make their photography business more profitable through selling more wall art and photo albums:
Understand the client's vision
Communicate the importance of print
Shoot for story
Design for story
Offer unique and interesting options
Provide a free design consultation soon after the session
Give a print credit as part of your photography packages
This is a sponsored post for Bay Photo Lab. All opinions are my own. Bay Photo Lab is not affiliated with nor endorses any other products or services mentioned.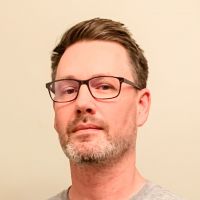 Sean Lewis
Sean fell into photography while teaching for a non-profit. What started as a minor task - documenting guest speakers and classroom activities - grew into a major obsession, and eventually led to a position shooting with Lin & Jirsa. Nowadays, at SLR Lounge, Sean's work as a marketing associate merges his interest in the fields of photography and education.