The title "Preferred Vendor" garners trust for a bride, groom, or event client. When we hear a venue, coordinator or website use the term Preferred Vendor in reference to wedding vendors, we assume that title was earned. Unfortunately, this is often not the case, and it most negatively affects you, the client.
NOTE: To protect the businesses of those who have provided evidence for this article we are publishing it under the SLR Lounge Official channel and have removed all names/emails and identifying information.
If you are a client or wedding vendor who has been affected by such practices, we ask that you share this article via social media.
Here are a few things you may not know about Preferred Vendor lists and the vendor contracts required to be on them.
1. Being a Preferred Vendor is a Pay to Play Game
Many 'Preferred Vendors' lists are a pay-to-play game; If you want to be on the list, you are required to pay a fee to the venue/coordinator/website for the privilege. For wedding venues and coordinators, often times the quality of the vendor is a consideration (after the fee is paid); however, for most website directories the quality of work is not a factor.
There are a small number of preferred wedding vendor lists and directories that are genuinely and strictly focused on the quality of work of those included. Our recommendation is, ask the venue/coordinator/website if a fee is required with the vendor application to be considered a preferred vendor. If so, don't trust the list at face value; Some of the vendors on the list may still be great vendors, but do your research and due diligence.
Fearless Photographers is an example of a photography directory that's doing things right. Yes, there is a fee required to be added to their directory in order to submit images for collections, but the directory listings themselves are based purely on merit. The more awards you win, the higher you rank on their list of photographers for any specific locale.
Unfortunately, as of right now the majority of directories and preferred vendors listings are not based on merit.
2. Many wedding/event planners require kickbacks
In an ideal world, a wedding/event planner makes your life better while also saving you money. From design to execution, they are supposed to give you the freedom to enjoy your event whilst also raising the overall production value. In addition, vendors such as photographers and cinematographers, who love working with truly great coordinators and planners, offer discounts which help to offset the cost of the planner.
In reality, many wedding/event planners require kickbacks from their preferred vendors. Anywhere between 5% to 20% of the contracted amount is expected to be paid back to the planner as a commission on the referral.
From the client's perspective, this is a massive conflict of interest. Most high-quality vendors have no need to pay a commission for a referral; they have enough business on their own merit. High-quality vendors that choose to pay the commission will do it in lieu of offering the client a discount, or even charge the referral fee to the client by building it into the package.
In the end, the client loses by either paying a higher price than they normally would have or by simply having to choose from a preferred vendors list compiled of vendors that are doing sub-par work.
Are you in doubt? Here's an email from a wedding coordinator asking a 10% referral fee from the photographer stating that these other local photographers are also part of their arrangement.
Vendors are welcome to reject such agreements but don't expect referrals.
3. WEDDING VENUES ARE JOINING THE FRAY, THE FACILITY FEE.
To boost revenues, wedding venues are joining the "referral fee" game by soliciting vendors with "Facility Fee" emails and agreements. These emails and agreements are sent to the vendors after the client has independently booked a vendor not on their Preferred Vendor list.
How does a vendor join a venue's Preferred Vendor list? They pay money and commissions as per the vendor contract of course.
Clients often decide to independently hire their florist, photographer, cinematographer, DJ and so forth because they want to put together their own dream team of vendors based on quality work.
Once hired, venues often go behind the client's back to require vendors pay a "Facility Fee" to shoot on their property if they are not on the venue's Preferred Vendor list.
If you think this is absolutely crazy, you are right; it's absolutely absurd!
But, in case you don't believe me, here's a Preferred Vendor contract from a venue requiring that the vendors pay a 5% "facility fee" if clients hire vendors that are not on their "Preferred Vendor List."
4. EXCLUSIVE PREFERRED VENDOR AGREEMENTS
As if all of this wasn't bad enough, we have now caught wind of a new type of agreement, the 'Exclusive' Preferred Vendor Agreement.
This agreement requires that any client holding an event on their property is required to hire from their exclusive preferred vendor list. The cost of being part of such a list? 30% of the gross commission!
Want to see such an agreement? Happy to oblige, take a look at this email:
When we saw this email and agreement we did a double take just to ensure that it wasn't April 1st. Unfortunately, this was actually a serious agreement.
Most wedding vendors operate with a 30% or less profit on total revenue. For example:
100% Revenue
– Subtract Employee Costs (10% – 30%)
– Subtract Costs of Goods Sold (10% – 30%)
– Subtract State/Federal Sales + Income Taxes (25% – 35%)
= On average 30% of Revenue = Profit
Taking a 30% commission off of the top would put most vendors in the red, or at the point of breaking even. No self-respecting quality vendor would ever be a part of such an agreement.
So what does this mean for the client?
1. Quality vendors who accept these terms join the preferred vendor list and build the fee into your (the client's) service contract.
2. Low quality or inexperienced vendors who are desperate for work will accept the agreement and be listed as a preferred vendor.
In either case, you, the client, end up paying the price either on the front side by paying more for the services you are contracting, or on the back side by having sub-par vendors and service.
5. HOW DO I PROTECT MYSELF?
First, if you are a client or vendor that has been affected by such agreements and vendor contracts, then we ask you to spread the word. Share this article via social media.
For vendors, don't be a part of such agreements. These agreements are destroying the integrity of the wedding and event industry by eroding vendor ability to make a profit while providing high-quality products and services.
For clients, before hiring a wedding/event planner, or booking a venue, ask what preferred vendor policies they have, if any. If planners/venues require fees and commissions from vendors, don't walk, but RUN THE OTHER WAY. Planners/venues should be out to service you, the client, not their own self-interest.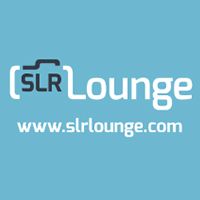 SLR Lounge Official
Articles by SLR Lounge Official are created by multiple authors. They represent official announcements by SLR Lounge.