Update | The Final 26 Photographers
Upon reviewing all of the submitted nominations, we have come to select the final 26 photographers to complete our 150 Best International Wedding Photographers for 2016!
All additional 26 award winners were chosen through our original selection methods of considering each nominee's awards, portfolios, and overall artistic vision and skill.
With that, congratulations to following photographers (presented in alphabetical order):
When it came to finding the "150 Best International Wedding Photographers for 2016," we were extremely particular in our consideration. With so many wonderful photographers with varying styles all around the world, it required weeks of research, analyzing thousands of portfolios, and drawing the opinions of scores of industry leaders. We believe we've come up with a list that represents the very best of the best wedding photographers in the world.
**See our list of 100 Best Wedding Photographers In The U.S. and Canada list here.**
THE SELECTION METHOD FOR THE BEST INTERNATIONAL WEDDING PHOTOGRAPHERS
The goal was to create a systematic method of selection that was as objective as possible in an inherently subjective process. Lists of different award-winners and instructors from conferences spanning the globe were compiled, along with nominations from the SLR Lounge staff and respected industry friends.
We then looked for recurring names of currently-active wedding photographers and evaluated their work and artistry, as it was critical to not only consider those who are great educators or networkers, but those who are fantastic photographers and artists.
Each photographer's portfolio was reviewed and assessed according to:
Uniqueness & Creativity – Each photographer's body of work was considered for their unique and creative ideas and an ability to think outside of the box, allowing their work to stand out among the rest.
Artistry and Vision – Looking for photographers that had a complete vision of their final product, with images that portrayed all elements of a scene working together (the models, wardrobe, makeup, location, post-processing, and more) for a beautiful, cohesive, final product.
Timing and Emotion Captured – Photographers who have a knack for being in the right place at the right time and exude emotional photojournalism in their imagery stood out in the process.
Consistency – Consistency is key and photographers who time and time again produced amazing images became a large part of the selection process.
The final list was pared down to 124 photographers and we want you to nominate the final 26 in the comments below. We will take each suggestion into consideration and finalize our list in the next few weeks. We need your input because, as with any "best of" list, there are limitations with the selection.
We know that there will be some deserving photographers that may not have a high viability or are up and coming stars that haven't popped up in our radar. So let us know your thoughts and help us make this the best possible list of its kind.
THE 150 BEST International WEDDING PHOTOGRAPHERS FOR 2016
Due to the subjective nature of art and photography, the list is presented in alphabetical order:
WE NEED YOUR HELP!
We would like your help deciding upon the final 26. Comment below to nominate the best international wedding photographer (outside of the U.S. and Canada)  and we'll take them into consideration. Thank you!
RECOGNITION BADGE DOWNLOADS
1200X800 JPEG | RIGHT-CLICK AND SAVE TO DOWNLOAD
1200X800 PNG | RIGHT-CLICK AND SAVE TO DOWNLOAD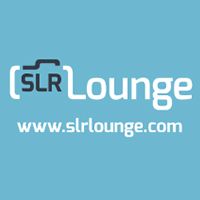 SLR Lounge Official
Articles by SLR Lounge Official are created by multiple authors. They represent official announcements by SLR Lounge.