We as a group [photographers] are judge and jury when it comes to gear. Like any jury, we arrive at a verdict and go where the narrative makes sense, and where that narrative has been of late is with Sigma.
Sigma has been producing the lenses the working photographer and enthusiast want at price points far more attractive than the typical flagship brands they often outperform. Sigma's ART series of lenses are now a staple and go-to for shooters of all kinds, with the 50mm 1.4 ART, 35mm 1.4 ART, and 20mm 1.4 ART continually stealing market share. Now, those and a host of other Sigma lenses are on sale and you can get an additional $50 off with promo-code PSWBH16.
**You MUST use this link and input this promo code for the discounts to be applied: PSWBH16
In addition to the discounts, many of those lenses will come with the Sigma USB Dock that typically sells separately for $60, and includes free shipping. The dock allows you to connect your Sigma Global Vision lenses to your computer in order to update firmware and adjust focus setting parameters using the Sigma Optimization Pro software, and is compatible with the Sigma Art, Contemporary, and Sports line lenses. Most sales are at least $100 off when dock is included and many $200 off, and even $350 off the 105mm 2.8 macro that's not just around $600.
Check out the full list here. And again, you must use this link and be sure to apply the code.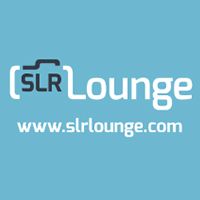 SLR Lounge Official
Articles by SLR Lounge Official are created by multiple authors. They represent official announcements by SLR Lounge.