While SLR Lounge covers articles and tutorials for all types of photography, our roots have always been weddings.  In fact, we've written dozens (maybe even hundreds) of articles on wedding photography tips. So when determining our list of the "100 Best Wedding Photographers in the U.S. and Canada," we did not take the task lightly.  After researching for weeks, analyzing thousands of portfolios, and getting expert opinions from industry leaders, we came up with the following list.
Update | The Final 9 Photographers
After having gone through all of the submitted nominations, our team has selected the final 9 photographers to add to our 100 Best Wedding Photographers in the U.S. and Canada for 2016!
In selecting the final award winners, we maintained our original selection methods of considering each nominee's awards, portfolios, and overall artistic vision and skill.
So, without further ado, congratulations to the following photographers (presented in alphabetical order):
*Note: Click here to see our Top 150 Best International Wedding Photographers of 2016!
Our goal was to invent our own systematic method of selection that included as much objectivity as possible in an inherently subjective process. Here's how we created the list:
Step 1: We first compiled multiple lists of award-winners, instructors, and industry leaders from a variety of respected sources. These sources included the following:
Conference Speakers – Educators from this year's WPPI, PhotoPlus, Imaging USA, Canada Photo Convention, CreativeLive, and Mystic Seminars
Award Winners – Photographers recognized by respected sources like Pop Photo, Junebug Weddings, Martha Stewart Weddings, American Photo Mag, and Fearless Photographers
Brand Ambassadors – Sponsored photographers from respected brands like Canon, Nikon, Sony, Profoto, Kodak and the MAC Group lineup of products
Step 2: We ran these lists through a formula to find the reoccurring names. If a name or studio appeared more than once, they were up for consideration. We then looked for the following:
Working Photographers – Since this is an annual list of the best wedding photographers for 2016 (and not an "all-time" list), we wanted to ensure that each artist was active. For this, we looked for clues like their blog entry dates and the contents of their social media activity.
Artists and Not Just Educators – The formula revealed some photographers who are well-known educators but lacked in artistry in comparison to the rest of the results. These were eliminated.
Artists and Not Just Networkers – The formula also revealed some photographers who are well connected in the industry but lacked in artistry in comparison to the rest of the results. These were also eliminated.
Step 3:  We went through the long process of reviewing each portfolio for the following characteristics:
Uniqueness and Creativity – This list favors photographers who are doing something different. Some are pioneering new techniques like Ryan Brenizer or Sam Hurd. Others see art in places where most photographers would overlook like Two Mann and Chrisman Studios.
Artistry and Vision – This list also favors photographers who have a complete vision for the final product like Erich Mcvey and Dylan and Sara. In their images, you can see how all elements of the scene work together (the models, wardrobe, makeup, location, post-processing, and more) for a beautiful, cohesive, final product.
Timing and Emotion Capture – This list also favors photographers who have a knack for being in the right place at the right time, like Callaway Gable and Anna Kuperberg, who create emotional photojournalism.
Consistency – This list favors photographers who produce consistent quality from shoot to shoot. One single great shot (or even a large set of great shots) is not enough to make the list.
Step 4:  We then compared portfolios again and continued to eliminate until we cut the list down to 91 photographers. We kept our list at 91 because we want you to nominate the rest of the 9 in the comments below. We'll look into each and every suggestion you make and finalize our list half way through the year. We are asking for your help because, as with any "best of" list, there are limitations and flaws with the selection. The primary limitation is that the initial selection favors artists with high visibility, whether that be through teaching, networking, or winning awards.  There very well could be some deserving photographers with lower visibility (perhaps with all of their efforts going towards serving their clients). There may also be some rising stars that are simply too new to pop up on our radar. So let us know your thoughts and help us make this the best possible list of its kind.
The 100 Best Wedding Photographers in the US and Canada for 2016
Due to the subjective nature of art and photography, we decided to order this list in alphabetical order:
*Note: Starred names indicate an affiliation with SLR Lounge as a content creator for the site. We had originally excluded all affiliated photographers. However, we realized this was unfair. SLR Lounge's mission and goal is to create a community where the best working photographers are teaching, educating, and elevating our industry. To remove them from eligibility would go against that exact mission statement.
All photographers (including those affiliated with SLR Lounge) were held to the exact same standard and process for making this list. The degree of objectivity in the initial selection process and the 3rd party supporting credentials, awards, and recognition of each photographer allowed us to feel comfortable in our selections, regardless of affiliations.
We need your help!
As mentioned, we left our list at 91 so that we can account for names that we may have overlooked initially. We need your help coming up with the final 9. Comment below to nominate another photographer and we'll take them into consideration. We'll make a finalized list half way through the year. Thank you!
Recognition Badge Downloads
1200×800 JPEG | Right-Click and Save to Download
1200×800 PNG | Right-Click and Save to Download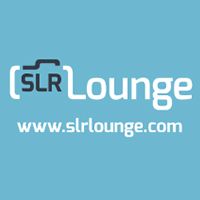 SLR Lounge Official
Articles by SLR Lounge Official are created by multiple authors. They represent official announcements by SLR Lounge.