Other than a camera, a durable bag is the most important asset in a photographer's toolkit. Would you place something as valuable as your camera (money maker) in a poorly designed contraption just to save a couple bucks?
Adventure traveler and photographer Trey Ratcliff knew exactly what criteria to follow when crafting Peak Design's one-of-a-kind Everyday Messenger bag, combining essential features for photographers of all trades: weatherproof material, durable structure, and ample storage space. With a sleek aesthetic and an invaluable utility, the Everyday bag has earned its spot in the hearts of many photographers as a "day-to-day essential carry workhorse".
With the success of the messenger bag, Peak Design has indulged us by creating a collection of remarkable products known as the Everyday Bag Line "designed around the workflows of photographers, creatives, travelers, and commuters". Their bags have just over 17,000 backers on the popular funding site Kickstarter making it the "most funded bag ever". The new series brings us various styles of the Everyday bag including a backpack, tote, and sling.
All Peak Design products contain their custom Flex-Fold dividers that span from 12-22 centimeters to adapt to your gear, and their revolutionary MagLatch™ may be the "only bag closure mechanism ever designed that is no-look, one-handed, quiet and secure". Each new style serves a unique purpose, tailored towards the needs of organization, utility, and durability. Find out more about the lucrative designs of the Everyday Bag line from the minds of Peak Design's founders and creators below, and about the Everyday Messenger Bag here.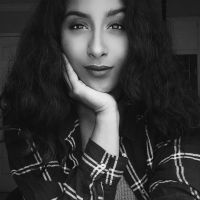 Shivani Reddy
Shivani wants to live in a world where laughter is the cure to pretty much everything. Since she can't claim "Serial Bingewatcher" as an occupation, she'll settle for wedding/portrait photographer at Lin and Jirsa & marketing coordinator here at SLR Lounge. For those rare moments when you won't find a camera in her hand, she will be dancing, eating a donut, or most likely watching Seinfeld. Follow her on Instagram:
@shivalry_inc