Take a Time Out with Tanya, art director & graphic designer turned commercial photographer who really just wants a break from her three kids. 
You know I'm a huge proponent of choosing a photography niche and sticking to it. Specializing will help establish yourself as an expert in your chosen genre, ensuring you're the one your target market thinks of and will pay a premium for. It can also boost your SEO, credibility and marketability. However, stepping outside your niche to a related genre or skill can boost your income and essentially become your "bread and butter" when bookings are slow. Here are 10 creative ways to supplement your photography income.
1. Choose a Related Genre

When I started developing the business and marketing plan for WorkStory  Photography, I originally decided not to offer formal headshots. We specialize in candid, behind-the-scenes imagery for businesses so head shots just seemed too formal and posed to fit within our niche. However, I have since changed my mind, because many of our inquiries have been for headshots and executive portraits. Headshots are quickly becoming our "foot in the door" source of referrals to many Spokane area businesses, and are leading to the more candid type of work we want to do. They are easy to do, and supplement our income when other bookings are slow.
If you specialize in summer weddings but winters are cold, dark and slow, what could you add to your list of services on the side? Marriage naturally leads to pregnancy, newborns and ultimately families, so why not run a special throughout your slow period for these types of shoots? Or hire an associate or two to work under your brand doing family and baby/kid portraits?
Jamie Davis, who specializes in lifestyle family photography, is occasionally approached by brands to create lifestyle product shots. Even though commercial photography isn't her niche, lifestyle is, so it's related enough to fit within her brand and the image she's creating for her business. Try thinking outside the box here.
I asked several photographers what they shoot to fill in the gaps and answers I received were children's theater, events for non-profit organizations, product photography, food photography, actor/model head shots, boudior, small weddings/elopements and social media marketing.
If you're also unsure of what to offer or think you need to brush up and improve, it would seem the perfect time to  do so. Educate yourself to the best of your ability and you can do that here with us, take a class near you, or check out all the great stuff CreativeLive has to offer in just about anything.
Sell Stock Photography
While you definitely won't get rich quick (or ever) selling stock photos, it can definitely boost your income. There are several factors to consider before selling your images as stock. Check out a few tips to get you started here: HOW TO SUCCESSFULLY SELL STOCK PHOTOGRAPHY.  There are dozens of viable stock photography websites to choose from, including the following:
Stocksy
Creative Market
Shutterstock
Dreamstime
Sell Physical Prints as Artwork
Selling prints and other photo related products is one of the most lucrative ways to boost your photography income. Whether you're selling prints from your portrait sessions with in-person sales, wedding albums after the wedding, or fine art prints, finding a way to sell more is always a good idea. For portraits, offering a super-special on gift prints just before the holidays (and making it a big deal, once per year thing your clients look forward to) could bring in some extra sales. Selling landscapes of local scenes to doctor's offices, hotels or restaurants by partnering with an interior design company could be amazing!
Teach a Class Online or In Person
Are you tired of all the moms and dads you meet asking you how to take better pictures? Why not offer a class during your slow months? Not sure where to start? Check out my review of Shutter Teacher's Basic Digital Photography Curriculum. The Basic Digital Photography for Adults Curriculum is an instructional course designed to help photographers teach hobbyists about their cameras. There's a curriculum for kids and one specifically designed for moms, too. You could either offer it for free as a way to attract new clients, or charge a fee and boost your income through teaching.
If you're interested in teaching, here are a few options to consider:
Create your own platform on Kajabi, Teachable or Thinkific
Create your own course on platforms like Udemy or Skillshare
Start your own Youtube Channel
Start a Meetup Group
Second Shoot for Wedding Photographers
Second shooting for weddings and events is a great way to learn new skills, practice the skills you've learned and earn some extra income as a photographer. I like second shooting because the pressure of shooting a wedding as a second is much less than as a lead. Second shooting is much more enjoyable and less stressful for me. While you're typically paid by the hour as a second shooter, it's much less work than producing images for a full wedding. And if you didn't have the date booked anyway, you might as well earn some extra income shooting as a second. Want to know more about being a second shooter? Check out the Second Shooter's Gear Guide, available exclusively to Premium members.
Retouch for Other Photographers
While not recommended for everyone, if you have particularly great retouching skills, you might offer those to other photographers within your network. Why not? Many photographers are too busy to do their own editing, or simply don't want to do that part. Video editing could also fit within this category.
Design (Web or Print)
If you have graphic design skills, put those to work for your clients. I caution you here, though. Just because you know how to use photoshop doesn't make you a designer. I would only go this route if you have a legitimate design education and the skills necessary to offer a good product. I meet many designers turned photographers. If you're a wedding photographer with design skills, you could offer wedding announcement design, custom guest book design and certainly amazing album design, perhaps with your own signature flare that is different from all the template designs out there? If you're a commercial photographer and your clients need advertisement design, offer it to them. But only if you're really good at it!
Write for Blogs or Platforms like Medium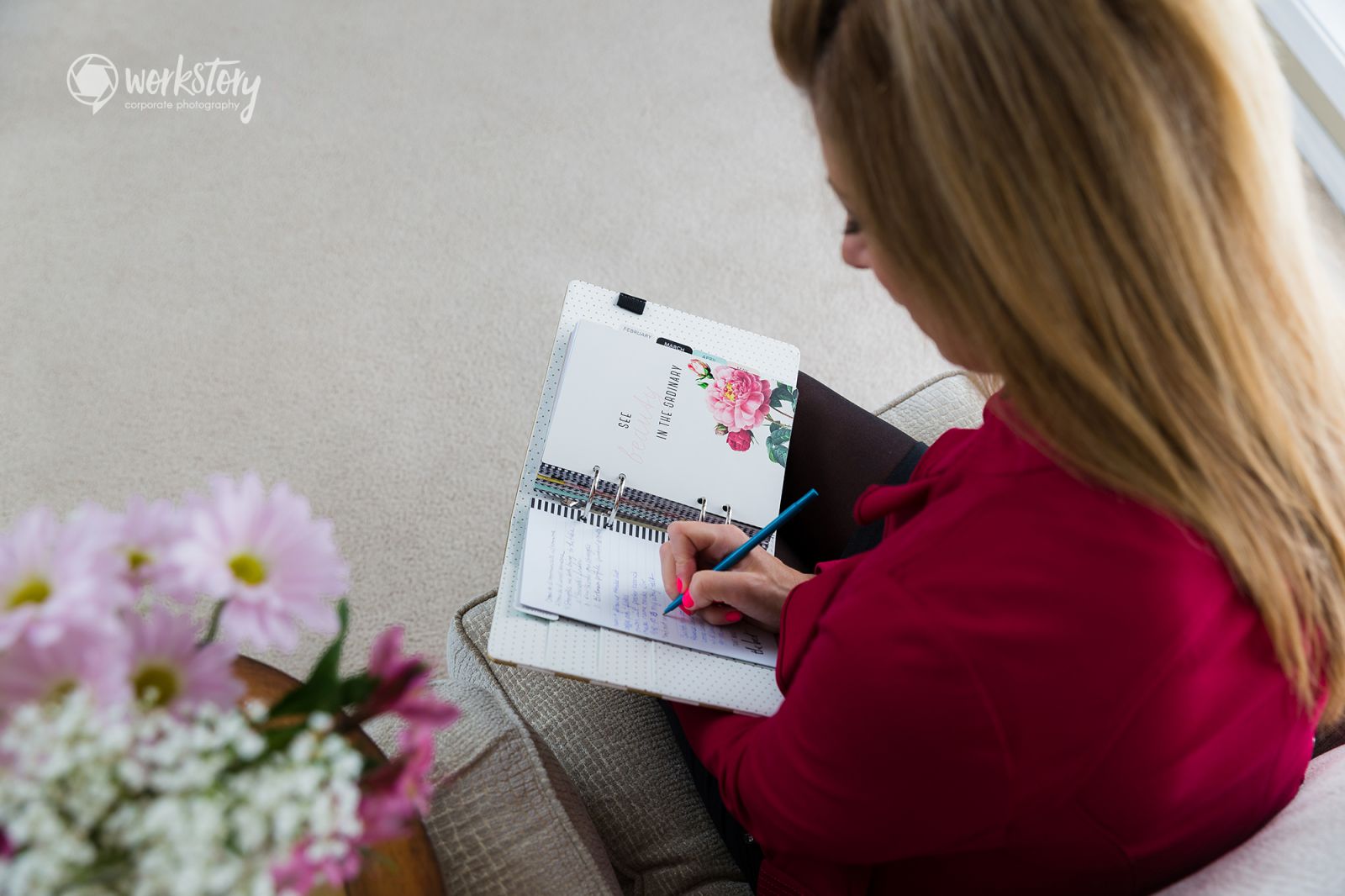 If you have a particular skill for writing, consider monetizing a blog or writing for a photography related publication. Finding a good photographer who can write well is a rarity, so if you're out there, we want to meet you. Writing for a local publication could also boost your exposure and establish you as a photography expert in your area, hopefully bringin gin more clients. Put that writing talent to good use if you've got it.
Manage Social Media for Small Businesses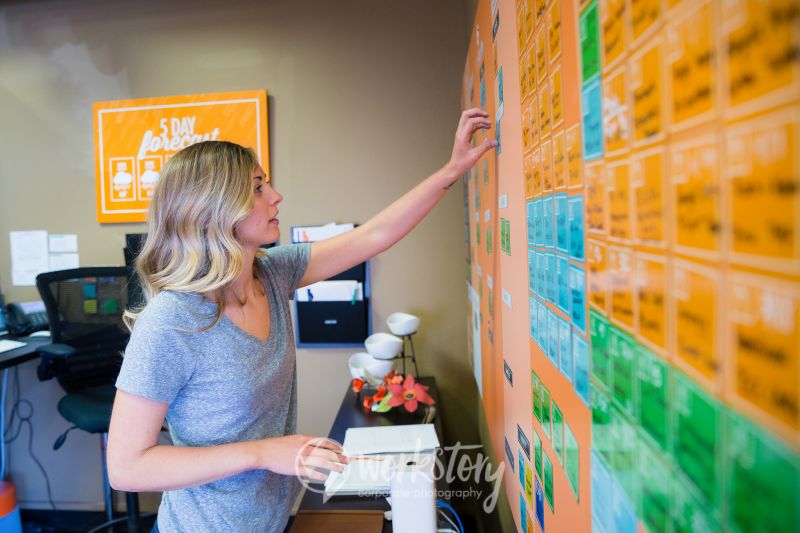 You have no idea how many requests I've been getting from small businesses to manage their social media for them. I do it for one client (because let's face it, I don't even have time to do it properly for my own business). If you have the triple threat photography, design and writing talent combo, this is something you could totally do for a couple clients. I'll offer a warning, though, this can turn into a full time job so don't commit unless you're certain you'll have the time.
Learn and Shoot Video
Video is the new black, Ya'll! If you haven't started shooting video, you should try it. Lin & Jirsa is known for their high end Southern California wedding photography, but guess what? They produce amazing wedding videography as well and also produce commercial videos. While I still think you should stick to your preferred niche, especially if you're a one man (or one woman) show, adding video within that genre or as a marketing tool will be huge for you. HUGE! Do it. Now. I'm keeping fingers crossed that SLR Lounge will be offering video production workshops for Premium members sometime soon. Pretty please, Pye?!
Make Floor Plans for Real Estate
Providing floor plans as a photographer might generate a nice additional income and unlock new opportunities. Having a floor plan is one of the most profitable add-ons for your real estate photography package. Certified photographers who provide 20-60 floor plans a month can bring an approximate increase in profits ranging from $1000 to $3000.  By using this easy-to-use floor plan application, you can also offer a valuable asset to your clients.
Get Creative!
There are new ways to make money popping up every day.  You just have to keep an open mind, actively seek them out, and try a few out.  Some may pan out and others may not.  But in the end, some of them can become passive sources of income, so it's worth exploring your options.  Let us know your thoughts.  What are some ways you're supplementing your photography income?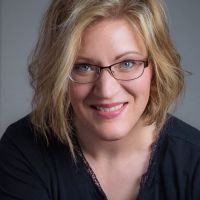 Tanya Goodall Smith
Tanya is the owner of WorkStory Branding Photography in Spokane, WA. Businesses hire her to create story-telling content that sells their high end products and services. She also teachings photographers her unique business model for making serious money as a corporate and personal branding photographer. Find her at
workstoryphotography.com
and
workstoryeducation.com